Addiction treatment a COVID-19 casualty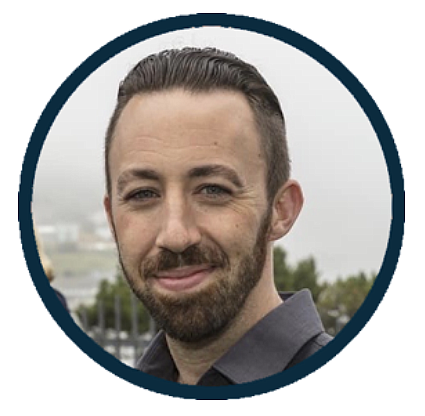 by
Joseph Kertis
|
May 21, 2020 1:00 AM
The COVID-19 pandemic has affected everyone differently. Some have lost jobs and family members, isolating for weeks on end with nothing to do but worry. But one feeling that's common among most Americans is that the virus hasn't brought anything positive, disrupting lives and businesses across the United States. And specific industries have been hit particularly hard, as they depend on face-to-face interaction to survive.
What's worse is some of these are essential services, so they must continue despite their lack of preparedness for a crisis of this nature. The health care industry is undoubtedly one of these, with addiction treatment struggling to figure out how to keep providing services during these times.
The drug and alcohol treatment industry has operated off the same model for a long time. There are two main types of treatment, inpatient and outpatient. Inpatient treatment means the person lives at the facility with the other patients for periods of around a month or more. They are there 24/7, and often share rooms, eat in a dining hall, and attend group meetings.
Outpatient treatment means the person lives at home and can come and go from the facility so long as they make their scheduled group meetings. This is a less-strict model, so it is mostly used as continuing support for those who've completed inpatient treatment.
As you can see, both models depend on group settings and are not in keeping with recommendations for social distancing. Because of this, the COVID-19 pandemic has totally changed the treatment industry.
When things first grew severe in America, many who were in treatment left. Since they were in the middle of the process, many of them have relapsed. People also stopped coming into treatment centers. Some of these facilities immediately recognized that they needed to make a shift over to telehealth to continue servicing their clients.
Telehealth is the use of electronic information and telecommunications technologies to support long-distance clinical health care, patient, health-related education, and public health. In case you're wondering why telehealth isn't already being used for drug and alcohol services, it isn't because we lack the technology. It's because insurance providers have traditionally been unwilling to pay for these services when it comes to drug and alcohol rehabilitation. The reasoning does make sense.
Unless the person is very far along in the recovery process, remote treatment isn't practical. The person cannot be drug tested, smelled, or otherwise observed closely for signs of substance abuse. And if they relapse, all anyone can do is ask them to stop. Anyone needing detox services or medications couldn't be monitored for safety or compliance. So, the services would only benefit those stable enough not to need them.
But desperate times call for desperate measures, and any treatment is better than no treatment. Maybe that's why insurance companies have begun to allow treatment providers to bill for telehealth services.
But the problem now isn't the supply; it's the demand — or lack thereof. People just aren't looking for treatment right now, and counselors who are employing telehealth are finding that attendance is meager.
You'd think that with treatment being so easy and convenient, not to mention covered by insurance, there'd be people lining up left and right to log on from their couches. But they're not. No one knows why this is yet, as all indications show that more people than ever need treatment. All the stress of this pandemic has manifested in reports of many people in recovery relapsing. Even worse, reports are starting to flood in about overdose numbers spiking across the country.
Isolation is an enemy of the person in recovery, as are things like boredom and stress. Things aren't getting better out there, and studies now suggest the virus may persist in America for another two years or more. With these factors in mind, we must look ahead at how we can blend telehealth and the existing structures of inpatient and outpatient treatment into one workable system. From here on, we should assume there will always be an imminent infectious disease threat and act accordingly. We can no longer say we've never seen anything like this before.
• • •
Joseph Kertis is an experienced health care professional turned journalist. His experience in the field of substance abuse and addiction recovery provides a unique insight into one of our nation's most challenging epidemics. He is a featured author of the health care website Addicted.org.
Recent Headlines
---