William Thomas 'Bill' Hilderbrand, 89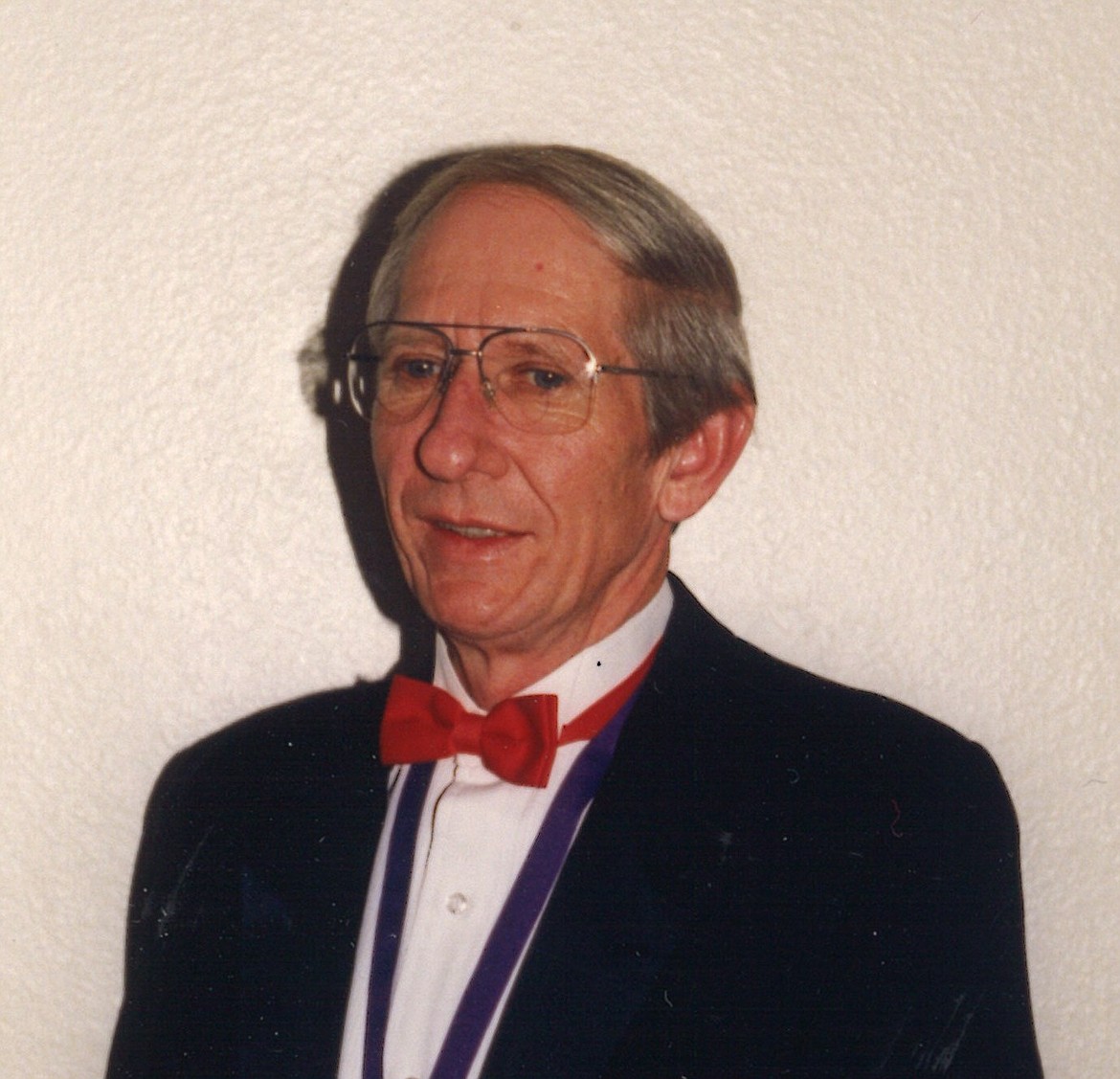 Our Lord and Savior called William Thomas "Bill" Hilderbrand, age 89, home to Heaven on May 8, 2020, at the Garden at Orchard Ridge in Coeur d'Alene, with his daughter by his side, after a long battle with Alzheimer's. A family service will be held on May 22, 2020, with a celebration of life held later this summer.
Bill was born Nov. 21, 1930, in Norman (Lawrence County), Ind., to Ora and Minnie Hilderbrand. He enjoyed helping on the farm and attending a one-room schoolhouse. He joined the Air Force in 1951 and was sent to Korea during the Korean War. He received the Korean Service Medal, UN Service Medal and the Medal of Honor.
Bill returned home in 1953 to help his parents, and he met and married Patty Murphy on July 14, 1955, in Heltonville, Ind. They were blessed with son, Mark D. Hilderbrand, daughter, Dianna K. Hilderbrand Nicholas, and son William D. Hilderbrand. Bill and Patty were happily married until her passing on Nov. 15, 1975.
Bill is preceded in death by his parents, Ora and Minnie; wife, Patty, half-bothers, Malcom, Russell and Harry Hilderbrand and half-sister, Grace Huddleston.
Bill is survived by his wife, Joyce; son, Mark D. (Kathy Jo) of Nampa, Idaho; daughter, Dianna K. (Scott) Nicholas of Kuna, Idaho; son, William D. Hilderbrand; step-son, Mark (Mary) Spurgeon of Hayden, Idaho and step-daughter, Cheryl (Stacy) Spurgeon of Bothell, Wash., 15 grandchildren and 23 great-grandchildren.
Bill worked for Colonial Bread Company in Bedford, Ind., until he became an insurance agent for Farm Bureau Insurance in 1965, and then became an agency manager in 1967. In 1977 he decided he would like to continue his career in Idaho, and when an agency manager position opened up in Boise, the family moved from Indiana.
In 1979 he transferred to Coeur d'Alene with Farm Bureau, where he met and married Joyce A. Spurgeon on May 30, 1981. In 1983, Bill and Joyce started Mountain West Insurance, then merged their agency with Schedler-Ballou Insurance until his retirement in 1995. He decided that retirement was not for him, so he applied at Wal-Mart in Post Falls, Idaho, and became a greeter for 15 years before he retired again. Retirement plans were interrupted by the intrusion of the debilitating disease of Alzheimer's.
Bill enjoyed the numerous organizations he was a member of over the years, including the Coeur d'Alene Lions Club, Calam Shriners, Coeur d'Alene Shrine Club, Scottish Rite of Freemasonry, Kootenai Masonic Lodge #24, Legion of Honor of Calam Shriners and Heritage Baptist Church. He called being the Potentate of Calam Shriners in 2000 a great privilege and honor.
Bill was a small aircraft pilot in Indiana. He attended several years of the Indianapolis 500 with friends. In Idaho, he looked forward to spending every hunting season with family and/or friends, riding horses and going on camping trips with Joyce, with their three-month trip to Alaska being a memorable one. As many of you know, he loved to tell jokes at every opportunity and his favorite tag line was "I always wanted to be a comedian but people just laughed at me".
The family extends their gratitude and heartfelt appreciation to the staff and caregivers at Orchard Ridge for their wonderful care of Bill. Also, thanks to Hospice of North Idaho for their compassionate care.
In lieu of flowers, donations may be sent to the Garden at Orchard Ridge, 624 W. Harrison Ave., Coeur d'Alene, ID 83814; Hospice of North Idaho, 2290 W. Prairie Ave., Coeur d'Alene, ID 83815; or Shriners Hospitals for Children, 911 W. 5th Ave., Spokane, WA 99204.
English Funeral Chapel has been entrusted with the arrangements. Please sign his online memorial at www.englishfuneralchapel.com.
Recent Headlines
---