Steven Cassel, 70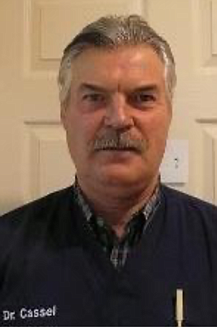 Steven Cassel, 70, passed away peacefully at his home on May 8, 2020.
Steve was born in Rochester, Minn., on April 18, 1950. He grew up on the family farm near Dover, Minn., where he had the best childhood any boy could want. There was plenty of room to run and lots of mischief to be had, squirrels to shoot, corn fields to hide in and silos to climb. Steve had two brothers, Gary and Doug, to join him in his fun, and a little sister, Jeri, to protect, as good big brothers are inclined to do. Steve was blessed with wonderful parents, Carroll and Alvira, who truly believed family was everything. His father was an avid outdoorsman and instilled in Steve a lifelong passion for fishing and hunting.
Steve graduated valedictorian from his high school in St. Charles, Minn., and went on to earn his degree in veterinary medicine at the University of Minnesota, in 1974. After graduation, Steve moved to Livingston, Mont., where he was an associate in a mixed-animal practice. In 1981 Steve moved to Post Falls, Idaho, where he opened and operated his own small animal clinic, Post Falls Animal Clinic, until 2006. He was a valued member of the community, volunteering countless hours to the Post Falls Chamber of Commerce, Kiwanis and Ducks Unlimited.
Steve moved to Caldwell, Idaho, in 2008, where he was a veterinary associate for both the Indian Creek Veterinary Clinic in Caldwell and the Gem Veterinary Clinic in Emmett, Idaho. In 2017 Steve returned to Post Falls, where he retired to pursue his passion for fishing, hunting and golfing.
From family fishing trips to Quetico Provincial Park (Canada) as a child, to fishing trips with buddies in Alaska, Steve was an avid fisherman his entire life. Walleye, trout, king salmon or halibut, it simply didn't matter what he was fishing for or how far he had to go. From Minnesota to Montana to Washington to Canada and Alaska, he was always up for a fishing trip! His fishing partners, both family and friends, will miss his good humor and contagious enthusiasm.
Steve's love for his family, and theirs for him, was evident every year with the Cassel family deer hunt in Montana. Some years it literally took plane, train and automobile for Steve to get there, but he always made it! It didn't really matter to him if he got his deer or not, for him it was about getting together with his family. His optimism and "just happy to be here" attitude truly helped to make each trip special. He will be sorely missed at our camp dinner table.
If you were lucky enough to have had Steve for a friend, you had a friend for life. Steve was about the most compassionate person you could ever know. He helped many a friend through illness or hard times.
Steve is preceded in death by his father, Carroll Cassel and mother, Alvira Cassel. He will be greatly missed by his survivors, his dearest friends, Patti Harris and Trish LaSalla; his brothers, Gary (Betty) and Doug (Dyonne); his sister, Jeri (Kevin) Winters; his nephews, Robert (Edralyn) and Scott; his nieces, Julie (Dieter), Amy (Frank) and Erin (Adam); and his grand-nieces and nephews. He will be fondly remembered by his many fishing and golfing buddies.
The Cassel family would like to thank Patti Harris and Trish LaSalla for all they did for Steve, especially in the last years of his life. They were lovingly there for him when his family could not be.
A memorial service is tentatively planned for late summer.
English Funeral Chapel has been entrusted with the arrangements. Please sign his online memorial at www.englishfuneralchapel.com.
Recent Headlines
---