Deanna Mae Whaley, 81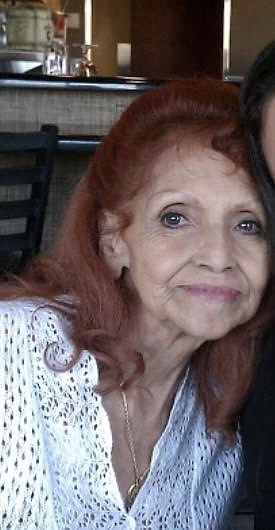 Deanna Mae Whaley, 81, resident of Coeur d'Alene, passed away at Kootenai Health on May 18, 2020. She was born to William and Mary (Rickman) Antelope Sr. on Oct. 23, 1938, in Tilma, Wash. Deanna grew up in Tensed, Idaho, and was raised by her Grandma Tutu. She attended boarding school in DeSmet and graduated from Plummer High School with the class of 1956.
Following high school, Deanna married Leonard Parker and the couple had three children, Michael, Deanna and Nicholas. The marriage later ended in divorce. She then married Russell Whaley Sr. and the couple had one child, Russell Whaley Jr.
A woman of many talents and adventures, Deanna worked various jobs over the years. In her earlier years she worked at a lumber mill in Tensed, a piggery farm out of Tensed, and in the late 1960s and early 1970s, she served as an EMT in St. Maries. She also was a 4-H leader, working alongside of Dolly Hartman. The two became incredibly good friends and taught cooking and sewing.
Deanna owned and operated a smoke shop in Worley before going to work at the Coeur d'Alene Casino in 1997. She worked as a surveillance officer for 10 years before retiring. A notable mention is in 2002, Deanna attended North Idaho College for business management and general studies, at the age of 64.
Deanna was a remarkably busy lady who always had a lot of energy. Known for being very independent, she enjoyed life. She loved shopping, going out to eat, traveling, painting, working crossword puzzles, gardening, collecting succulents, collecting dolls and listening to classical music.
Deanna is survived by her children, Michael Parker of St. Maries, Deanna (Pedro) Sanchez of Orofino, Idaho, Nicholas Parker of St. Maries and Russell Whaley Jr. of Coeur d'Alene; sister, Carol Wesley of Worley; brother, Gabriel Antelope; nine grandchildren; 29 great-grandchildren; and numerous nieces and nephews. She is preceded in death by her husband, Russell Whaley Sr.; and siblings Denita Janson, William Antelope Jr, Doris Kivett and Lucille Hermiston.
Family night will be at 7 p.m. on Tuesday, May 26, 2020, at the Evangeline Abraham Longhouse in DeSmet. Rosary will be recited at 7 p.m. on Wednesday, May 27, 2020, at the Evangeline Abraham Longhouse in DeSmet. Mass of Christian Burial will be at 10 a.m. on Thursday, May 28, 2020 at Evangeline Abraham Longhouse in DeSmet. Interment will follow at Riverview Cemetery in Coeur d'Alene. A gathering of family and friends will follow services at the Evangeline Abraham Longhouse in DeSmet.
Please visit Deanna's online memorial at hodgefuneralhome.com.
Recent Headlines
---