Who's Zoomin' Who?: Vandal football coaches, players keep in contact — via internet — during pandemic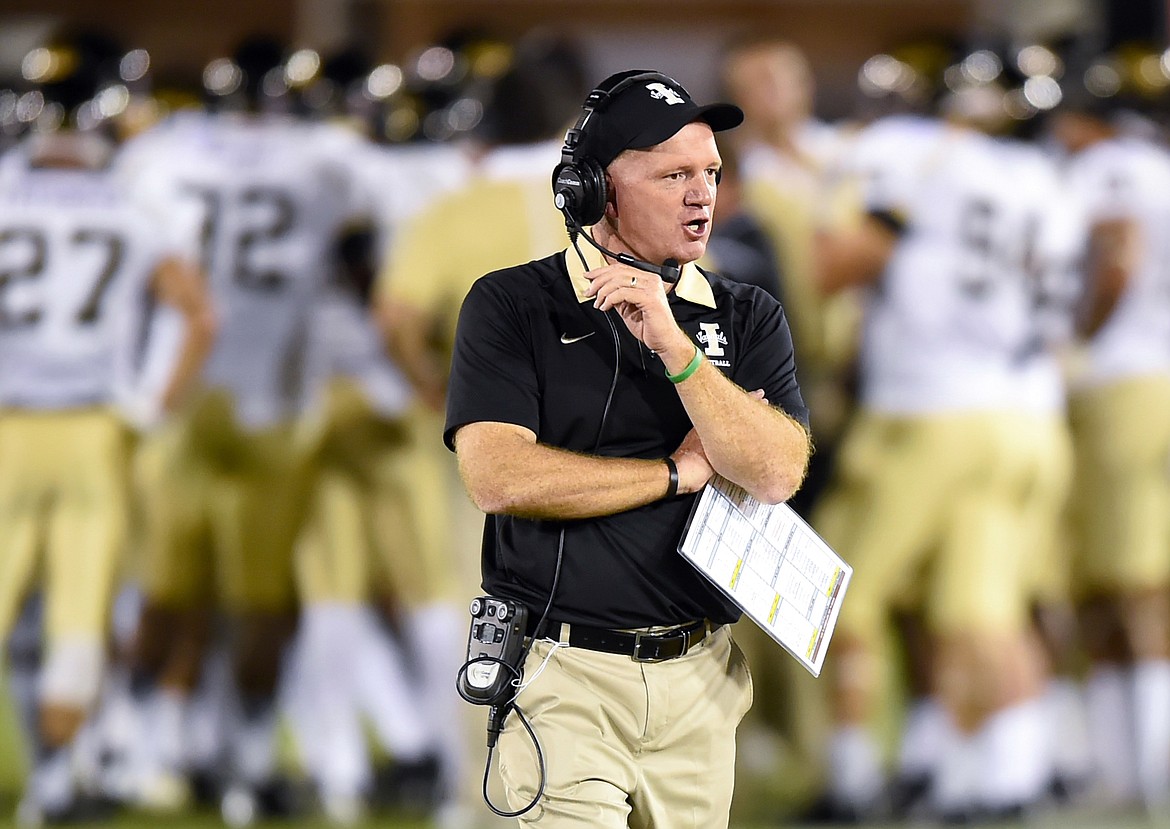 Idaho head coach Paul Petrino speaks during the second half of the Vandals' Sept. 12, 2015, game against Southern California in Los Angeles. Petrino and the other Idaho football coaches are adapting to interacting with players via Zoom and the internet during the coronavirus pandemic.
AP Photo/Gus Ruelas, file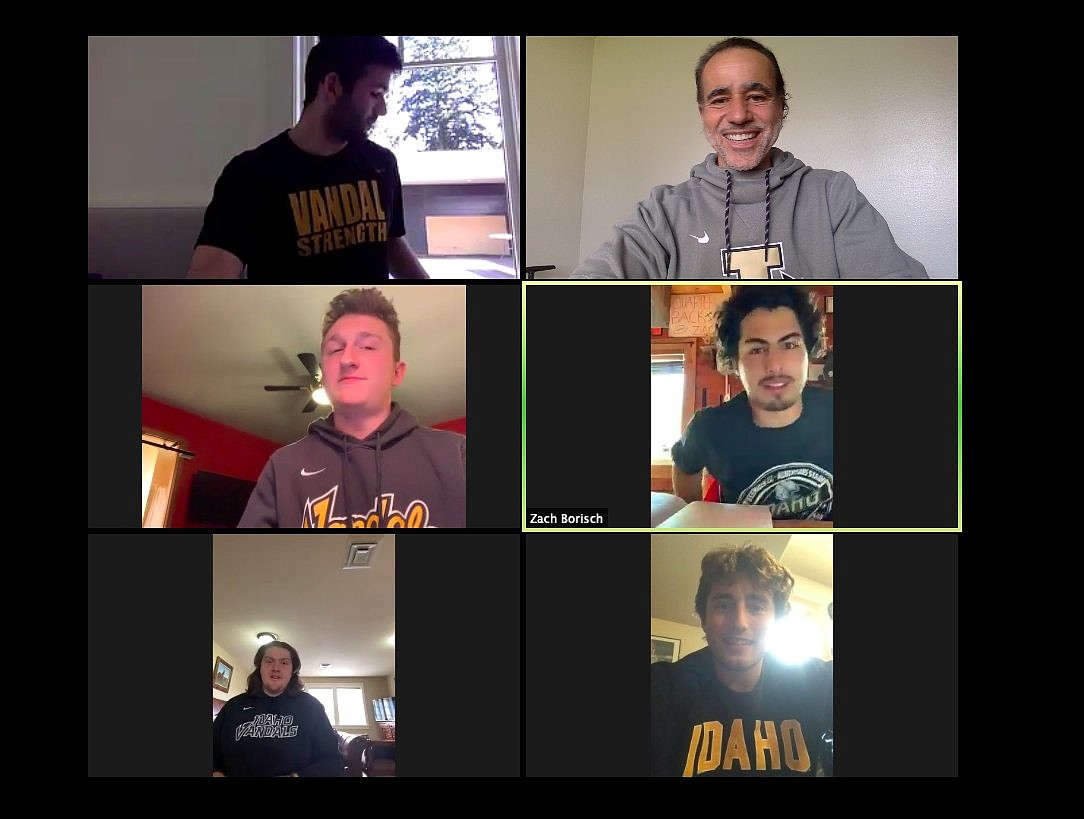 Vandal quarterbacks meet with UI quarterbacks coach Charley Molnar (upper right) via the Zoom app. Clockwise from Molnar are Zach Borisch, Carter Friesz, Colton Richard-son, Nate Cisco and Nikhil Nayar.
Photo courtesy of University of Idaho
Previous
Next
by
From news services
|
May 19, 2020 12:55 AM
MOSCOW — As the summer begins, University of Idaho student-athletes have already been settled in across the country for nearly two months.
What would normally be a brief period of rest and relaxation for the football coaching staff just does not feel the same.
"I think we all just really miss being out there with them," Idaho football coach Paul Petrino said. "We would've been right on the field with them, been around them every day."
"The hardest thing is to not be able to be around the players in-person," said Kris Cinkovich, assistant head coach, offensive coordinator and offensive line coach. "That's what all of us enjoy, that interaction with the players. The young guys keep us young. You miss that part of it."
The Vandals hit the road for spring break in mid-March and have not returned. Concerns over COVID-19 have forced the entire sporting world into wholesale changes in the meantime, and the Vandals have adapted.
"That's where the position coaches have done a great job with the Zoom meetings," Petrino said. "We're going to have to be really great teachers over Zoom and when we do get together be really efficient on how we work. There's nothing we can do about it, so we just have to do everything we can to be the best teachers. We've talked about it as coaches, we can be the best teachers that there are out there, over Zoom, and we have to take advantage of it. We have to make that a huge advantage for us and win every day that way."
The conversations eventually always revolve around football and improving heading into 2020. But without regular in-person interaction, much of the personal side has also made the jump to the digital world.
"One thing we try to do with the safeties at the beginning of our Zoom meeting is we just talk," said Mike Breske, defensive coordinator and safeties coach. "Some are better than others, but at least they see each other. Tyrese Dedmon is out in California, has this hot, sunny weather and we get a little jealous, but it's just about starting the Zoom meeting and them hanging out with each other basically."
"I call guys, Facetime them," wide receivers coach Tony Spencer said. "I think that's huge because it's a little bit more of a personal interaction since we don't get a chance to actually see them. It's good to talk about other things in life and how things are going at home, things that maybe they don't want to share during bigger Zoom meetings."
While the team is planning to return to more in-person activities as the 2020 season approaches, some of the current changes are likely to make their way into the new normal.
"Each position group has a text group, with all the players and the position coach," Petrino said. "One thing for me, that I've never done before but I am now and I'll always do it from here on out, I'm part of each one of those groups. I really like that, because I see which coaches are interacting with their players the most, and I see all the players interacting with each other and just telling each other what they're doing. That's something that I've enjoyed, and I've liked seeing. I'll always be on those groups from here on out."
Idaho is scheduled to open the 2020 season vs. NCAA Division II foe Western Oregon on Sept. 5 at the Kibbie Dome.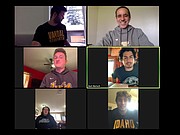 Recent Headlines
---