Mark your calendar for a paradigm shift
by
DEVIN WEEKS
Staff Writer
|
May 18, 2020 1:15 AM
Renowned poverty expert Donna Beegle to present workshop in Coeur d'Alene in September
When you walk in someone else's shoes, you can understand the journey they've traveled.
Communication Across Barriers founder Donna Beegle never had to trade shoes to understand the tumultuous life of generational poverty because that's where her own story began.
"Most of my family members cannot read or write," Beegle said. "The few who can will still struggle. At 26, I still couldn't write a complete sentence.
"We were always working, but never made enough money to pay both the rent and the utilities."
Beegle, of Portland, witnessed how being poor beat down her parents. It taught her that no one cares and that her family had no control over their situation. It made her believe she was stupid and not worthy of a normal life.
"Poverty steals souls. Poverty steals your confidence," she said. "It teaches you that life really happens to you, so you don't have any power to make life happen."
Beegle vividly remembers the pain and humiliation of having a limited education and no money, of being the kid in school with ragged clothes and no dreams for the future.
"When I would get to a school, the teachers didn't know what to do with me," she said. "I could not get the kind of attention in the schools to know there was hope.
"I thought I didn't have anything to offer anyone."
At 26, she decided enough was enough. She pursued her GED certificate and within 10 years earned her doctorate in educational leadership. She founded Communication Across Barriers, a national and international gold standard consulting firm that serves professionals and entire communities as they work toward breaking the cycle of poverty in America.
After walking in those tattered shoes, Beegle knows where the struggling and poor are coming from. Through her work with Communication Across Barriers, established in 1989, she and her team have taught universities, public schools, businesses, churches, health professionals and more how to compassionately and effectively work with the impoverished and create poverty-informed communities.
And, as one who has been there, she also educates those who need help how to remove the shame and stigma, rebuild hope and connect with resources that will elevate them to better lives.
It takes a different approach to giving, a new way of thinking and a community that's willing to take the steps to implement true change.
"Poverty is resolvable; however, making a difference for people who live in the crisis of poverty requires a paradigm shift. A shift that moves us beyond stereotypes and judgment to a deeper understanding of the causes of poverty and its impact on human beings," Beegle said. "With this awareness, we can work together to provide genuine opportunities for people to move out of poverty."
Beegle will be presenting a two-day intensive Poverty Institute workshop in Coeur d'Alene on Sept. 15 and 16. She is working with Charity Reimagined, a local nonprofit dedicated to helping other nonprofits, civic groups and ministries become more effective in fulfilling their mission of helping the poor.
The seminar is designed for professionals from the fields of justice, education, health, social service, faith-based and community organization members. It will be held in the Lake Coeur d'Alene Room of the Edminster Student Union Building on the North Idaho College campus. The early bird price is $265 per person until Aug. 14, then tickets increase to $285 per person. Visit https://conta.cc/2WVnwBA to register.
"We're thrilled to be having this in Coeur d'Alene," said Charity Reimagined founder Maggie Lyons. "We'll all be there to learn and to grow and I think it will launch us into being an opportunity community."
Info: www.combarriers.com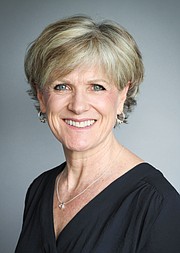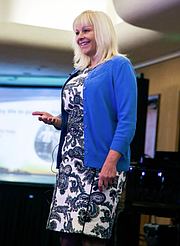 Recent Headlines
---