VINTAGE VOICES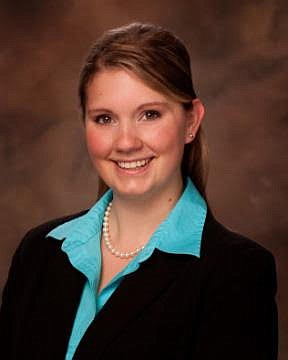 by
Sara Jane Ruggles
|
May 17, 2020 1:00 AM
Scrumptious Storytelling
"Scrumptious Storytelling" is my favorite exercise in family history writing. Many of my friends, family, and clients share amazing stories with me, but I am always entranced by the stories behind recipes and family meals. People often ask me, "What should I do with these old recipe cards?" They are unsure if the cards will be used in the age of online recipes at the touch of a button. I say, turn them into a story!
To begin, it will take a minute to warm up our minds and our memories and get our wheels turning. So I ask you, the reader, to envision with me, the family table at Thanksgiving and remember yourself as a child waiting for the meal to be served. Whose voices do you hear? What foods do you smell? Are cousins struggling to sit still in anticipation for their favorite foods? Is someone saying a thankful prayer for the food before you? Who is putting the finishing touches on the turkey in the kitchen and who is trying to sneak a taste of the whipped cream in the fridge before it adorns the pumpkin pie?
Now that we are tapping into those all-important background memories, we are ready to "dig in" and apply them to our exercise. We all know that food brings people together, but did you also realize the potential it has to connect generations? A simple recipe card can yield more history than we realize, we need only to tap it. Food is also a wonderful memory aid because it triggers all of our senses: touch, taste, smell, sight, and sound.
Choose one recipe to start with that is special to you. Perhaps, it's the birthday cake recipe that your mother always made for you or your grandpa's "famous" mashed potatoes. Grab a piece of paper and start answering the following questions about the recipe:
• Who gave you this recipe card and when?
• Who taught you how to make this recipe and what were they like?
• Do you remember teaching it to someone else?
• In your opinion, who was the best at cooking this recipe?
• Did you always have to have this food at certain holidays?
• Did you use any special tools to make it or use a different cook stove than we have today?
• Did you have to buy the ingredients at a special grocer's market and who was that?
• When you smell it cooking, what is the first memory that comes your mind?
• What sounds do you recall? Do you remember hearing this food sizzling in a pan or popping on the stove?
• Is this a comfort food for you and why?
• Is this food a part of your heritage and how?
These are starter questions so do not be afraid to venture off in your writing if this prompts more memories. When you are finished, store the recipe card and the history you have written together somehow. If you just want to keep it organized, place the paper and the recipe card in an envelope together or if you are a scrapbooker, use it to create a page for a new scrapbook. Then move onto the next card when you are ready.
Since recipe cards come to us from both sides of the family and from many different friends, you will have a pretty well-rounded history written by the time you have gone through your whole recipe box.
• • •
Please reach out to me through my website if you have any questions: www.sarajaneruggles.com.
Recent Headlines
---