This fire season unlike any other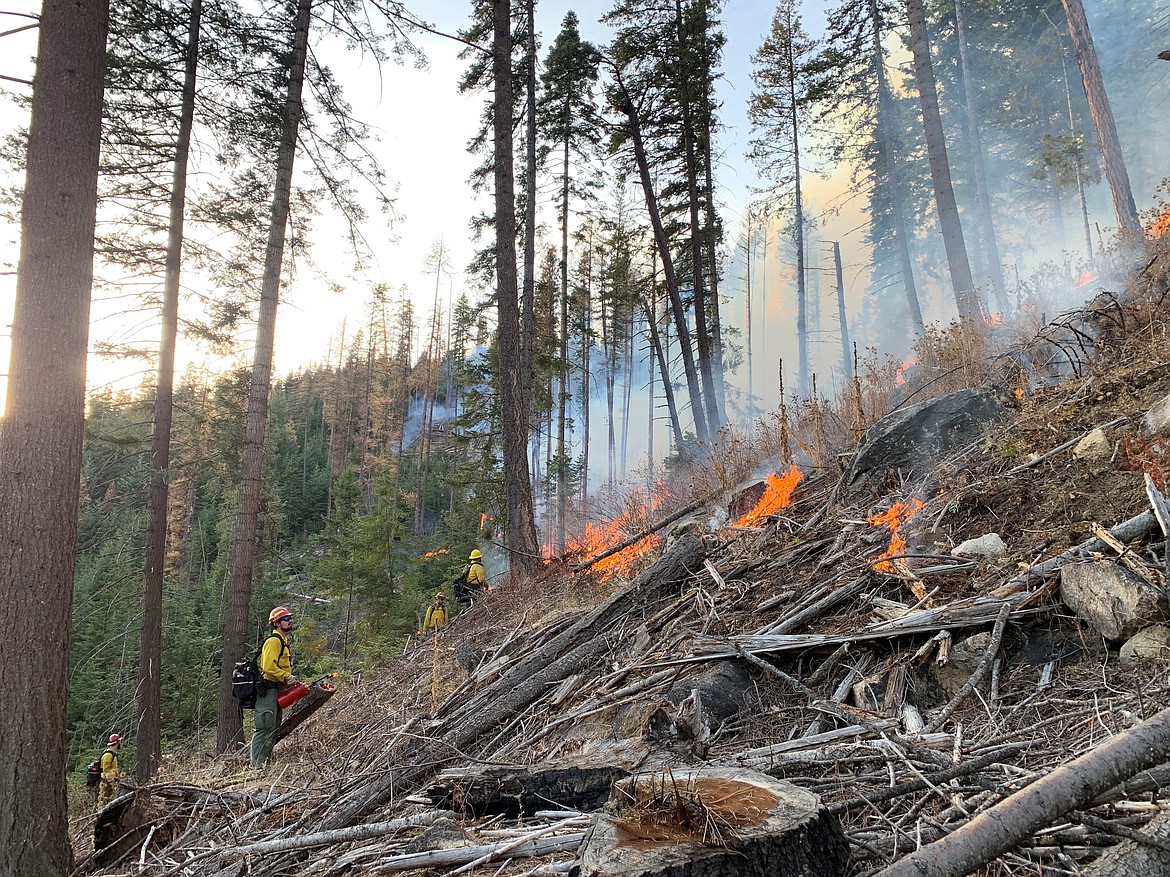 Wildland firefighters for the Idaho Panhandle National Forests work on a prescribed burn last November. The Forest Service has limited prescribed burns this spring due to COVID-19 precautions.
Photo courtesy of Idaho Panhandle National Forests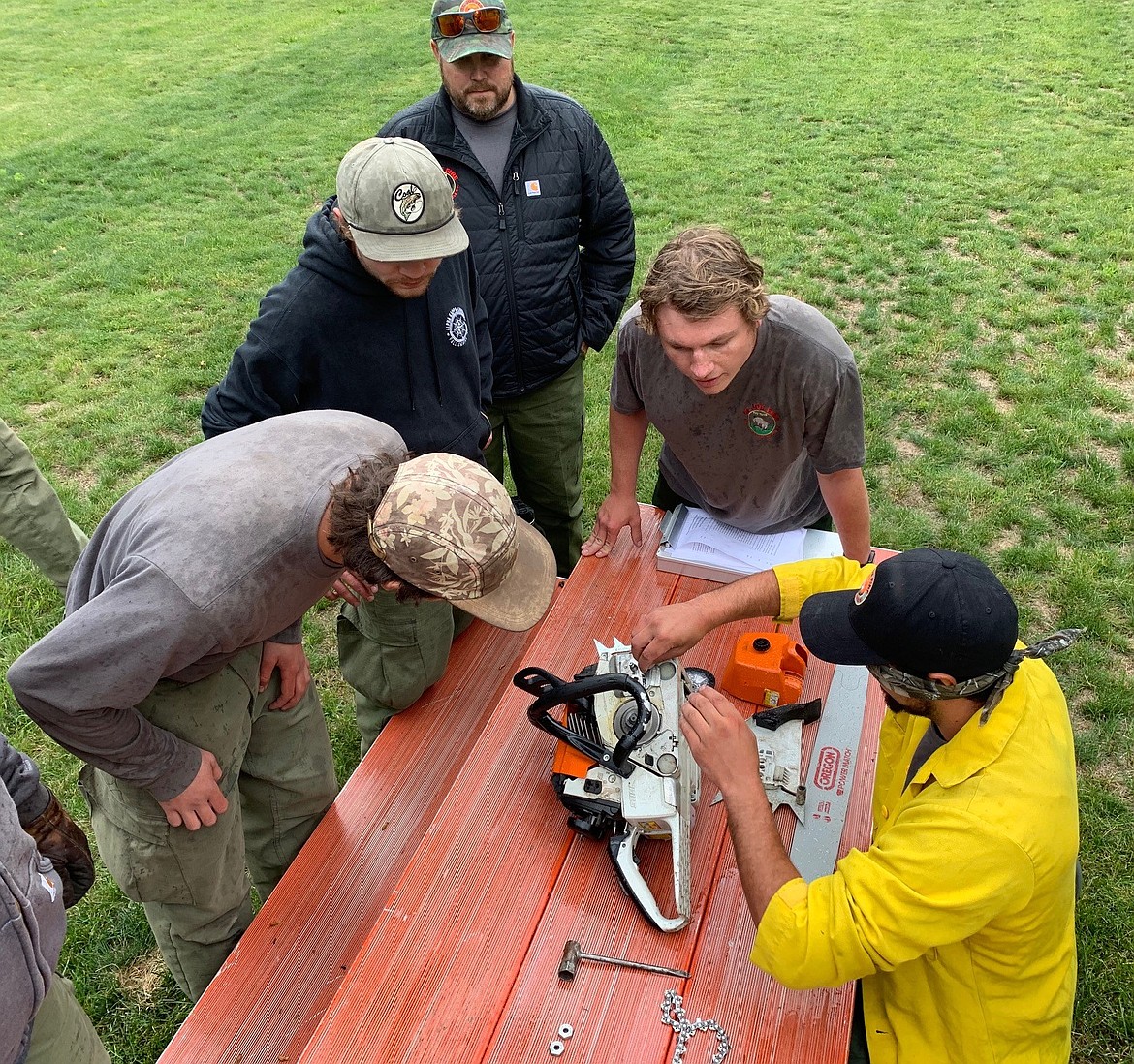 Wildland firefighters on the St Joe Ranger District learn how to assemble a chainsaw in prepartion for the wildfire season. Crews this year have taken extra precaution against COVid-19 while preparing for the season. (Photo Courtesy of the Idaho Panhandle National Forests)

Work continues on the new Interagency Natural Resource Center which will house the Idaho Panhandle National Forests Supervisor's office, the Bureau of Land Management office, and U.S. Fish and Wildlife northern Idaho office. The interagency dispatch center and Panhandle Hotshots will also be located in the new building. (Photo Courtesy of Idaho Panhandle National Forests)
Previous
Next
by
JENNIFER PASSARO
Staff Writer
|
May 17, 2020 1:30 AM
Wildland firefighters are gearing up for what could be a higher-than-average fire season.
While a good snowpack sits in the mountains surrounding Kootenai County, moisture and precipitation in May and, in particular, June, will determine the trajectory of the fire season.
"If May and June are dry, we could have an above-average season," Michelle Norton, spokeswoman for Idaho Panhandle National Forests, wrote in an email.
"Currently long-term forecasts are indicating warmer-than-average temperatures. This could indicate that we may have an above-average fire season."
In North Idaho, the Forest Service and Bureau of Land Management interagency wildfire unit work jointly to protect wildlands from unwanted fire with the Idaho Department of Lands.
The interagency unit hires 80 temporary firefighters each season, including 20 firefighters on the Coeur d'Alene River Ranger District. In addition, both agencies have permanent staff and leadership in fuels management, fire management and dispatch.
The United States Department of Agriculture recently released an interactive wildfire risk map to help community leaders nationwide understand how wildfire risk varies across a state or region and allow them to prioritize actions to protect their communities.
The project, called "Wildfire Risk to Communities," is designed to provide a starting point when taking steps to reduce wildfire risk to homes, businesses, and community resources. Kootenai County has the lowest wildfire risk to homes in Idaho, according to the interactive map.
Populated areas in Kootenai County are predominantly exposed to wildfire through indirect threats, such as embers or home-to-home ignition. Thirty-six percent of the county is directly exposed to threats, largely on the urban/wildland interface on the eastern edges of the community.
"As the challenge of catastrophic wildfires and growing populations converge, we need more cross-boundary, collaborative tools to manage and mitigate risk," USDA Forest Service Chief Vicki Christiansen said.
The IPNF is doing just that, moving, along with interagency partners at the BLM and the U.S. Fish & Wildlife Northern Idaho Office, to their new office in mid-October 2020. The new Interagency Natural Resource Center is located adjacent to the Coeur d'Alene Nursery at Kathleen Avenue and Atlas Road.
The Coeur d'Alene Interagency Dispatch Center has been working from the new building since the fall of 2019.
The dispatch center was originally housed near the airport. They're now co-located with the Panhandle Hotshots, enabling centrally located efforts for the upcoming fire season.
While the IPNF has paused prescribed burning for the spring due to COVID-19 precautions, the agency is preparing for the fall burn season.
"We are continuing to progress with plans for mechanical thinning projects including Kootenai Fuels wildland-urban interface," Norton said.
Last fall wildland firefighter crews burned piled fuels on about 400 acres at English Point and Canfield Mountain for the Kootenai Fuels Project. Thinning and piling work will continue this summer in the Canfield area as well as other locations in the wildland-urban interface on the Coeur d'Alene River Ranger District.
Norton said the majority of the thinning and piling work is done by contract crews who travel across state lines, so COVID-19 guidance may affect when the crews can come in to do the work.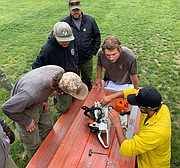 Recent Headlines
---