NEIGHBORHOOD OF THE WEEK: Back in action
It's time for Neighborhood of the Week to re-focus on what's new and available in the North Idaho real estate market.
After an understandable lull during Idaho's stay-home order, Realtors in the area have been reaching out to Neighborhood of the Week again about some exciting projects. Stay tuned for more information on the following locations and more as we head into summer:
• A new, 5-acre luxury subdivision near Garwood and Highway 95 in Rathdrum.
• Activity in Coeur d'Alene's Riverstone (Readers might remember a Riverstone story from several weeks ago. It was supposed to be Part 1 of a larger series on the variety of opportunities there).
• A summer-by-the-lake series focusing on different bays on Lake Coeur d'Alene, plus more attention to our other beautiful North Idaho waterways.
• Got a unique property for sale unlike any other in North Idaho? We want to feature it!
• Coverage of (INSERT YOUR NEW DEVELOPMENT HERE). Contact me at twilson@cdapress.com to tell me about it.
Though we're moving forward, it's important to remember COVID-19 will likely linger in the headlines and possibly even in our local community for some time. Real estate professionals in our area adapted to the pandemic with more online options and remote technology, including virtual tours and electronic signings. Those options will likely remain in place for those who want them.
Most professionals in the area have been doing all the right things when it comes to their own safety and the safety of their clients. Whether you're an agent, a potential homebuyer or a seller, keep in mind some basic tips this summer in order to keep COVID-19 from spreading unnecessarily in our communities:
• Limit the people in your cars to those in which you cohabitate — i.e. take your own car to showings. Sharing air in confined spaces is a big no-no when it comes to the coronavirus.
• When touring properties, limit what you touch inside other people's homes. Being respectful of other people's spaces is just proper etiquette with or without a pandemic. Consider wearing a facemask when out with others in public, take turns inside confined spaces and utilize virtual options whenever possible. Obviously, many people want to see a property with their own eyes before buying, but we can all be smart and safe about it.
• Opt for private showings instead of crowded open houses whenever possible.
• Maintain social distancing of six or more feet with those who don't live with you. Your friendly, Neighborhood of the Week writer also works on The Press's health and wellness magazine, Live Well, and he recently talked to a bunch of health care professionals about how to go about business during the "new normal." Social distancing is the best way to avoid a potential surge of cases. I've seen you out there, people. Some of you aren't very good at this, but it will help keep you healthier in the long run.
• No more "handshake" deals. Bump elbows if you must, or offer a friendly wave to the people involved in your home transaction.
• If you're feeling ill, stay home! If you're sick and others are scheduled to tour your home, cancel the showing!
• Wash your hands! Like 90 times a day. OK, maybe a little less.
Once again, reach out to twilson@cdapress.com about new developments you'd like to see featured this summer in Neighborhood of the Week. It's totally free coverage, minus a few content limitations.
Let's make this space as COVID-free as possible these next few months.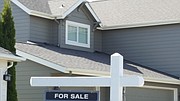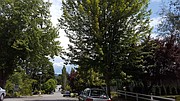 Recent Headlines
---