Cork & Tap reopens with new owners, offerings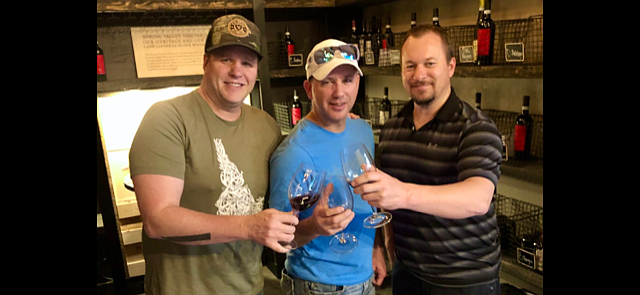 From left, Ryan Stevenson, Buddy Reagan and JP Dupin sample some of the beverages available at the Cork & Tap in Riverstone.
Courtesy photo
Courtesy photo P1FCU is buiklding a new branch at 30465 N. Roberts Road (near Highway 95) in Athol.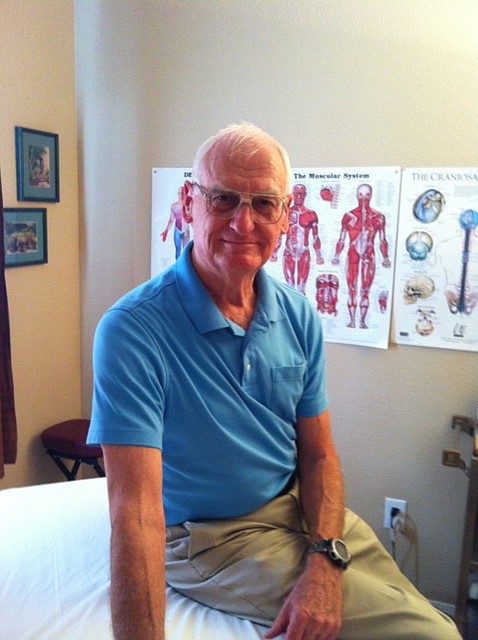 Courtesy photo David Crettol is a certified medical massage therapist at North Idaho Medical Massage, located at 2005 Ironwood Parkway, Suite 216.
Previous
Next
The Cork & Tap at 2034 Main St. in Riverstone has opened with many major changes including ownership.
Offering many beers, wines, small plates, snacks and retail beverages, the place has a new rustic theme with two bars (one granite with lighted Lake CdA), seating for 30 at high and low tables, outdoor seating, several special games, seven big-screen TVs and 12-foot barn doors.
It offers a curb-side menu, places for small groups and private parties, in-house catering, wine, beer and growler club memberships, wine tastings 6-7 p.m. each Monday, Beer Flight Fridays and live music at 7 p.m. Thursday and Saturday.
Owners are JP Dupin, Ryan Stevenson, Buddy Reagan and Ian James, with Katja Bartsch as manager-bartender, Hannah Prevost as bartender-food specialist and Craig Denney as wine specialist.
Hours are noon to 9 p.m. Monday, Tuesday, Wednesday, noon to 10 p.m. Thursday, Friday, Saturday, and Sunday hours to be determined. Phone 208-930-0769. Follow "the cork and tap cda" on Facebook and Instagram.
P1FCU constructing new Athol place
With a completion planned for Oct. 1, P1FCU (Potlatch No. 1 Financial Credit Union) is building a new branch at 30465 N. Roberts Road (near U.S. 95) in Athol.
At its 30 locations in the Northwest, P1FCU offers consumer, mortgage and business leading services and a full suite of deposit product services. Borrowing needs include personal loans, auto and recreational vehicle loans, mortgages, home equity and construction loans and many business lending products as well as a full range of investment and insurance services. Debit card MobiMoney includes access to more than 85,000 surcharge-free ATMs worldwide.
The Perks App for checking account services include online and local discounts, cell phone protection, roadside assistance, pharmacy and vision discounts and identity theft aid.
P1FCU was organized by employees of Potlatch Forests Inc. in 1938. It has about 30 locations and 264 employees. Eight will be in Athol. Check www.p1fcu.com.
N.I. Medical Massage opens on Ironwood
Partnering with individuals to work through their recovery process and to ultimately increase their quality of life, North Idaho Medical Massage has opened in Suite 216 at 2005 Ironwood Parkway.
David Crettol, certified medical massage therapist, offers evaluations and treatment that include intake history, orthopedic and functional evaluation and massage techniques targeted to meet the unique needs of the individual, trigger-point pressure release, stretching and a home exercise program.
Hours are 10 a.m. to 5 p.m. weekdays and by appointment. Phone 208-659-6459.
A major milestone reaches 40 years
It was 40 years ago this week that the Rosdahl family moved from Seattle to Coeur d'Alene. It was a week (month) all the Northwest people alive on May 18, 1980, will remember.
Mount St. Helens in southwest Washington blew ash all over the Inland Northwest, It was so thick that cars were damaged and residents had to stay home. Many jokes were made and articles written about how several babies born nine months later were named Ashley, Helen and Dustin.
I started here at the Coeur d'Alene Press having had many years of journalism experience in Missoula and Seattle and with the Coast Guard in San Francisco and Chicago. When the position opened, I taught journalism at North Idaho College for 26 years, retiring 10 years ago.
Being in North Idaho is fantastic! We love it here, and we're close to our ties in Montana and Seattle. And thanks to the Coeur d'Alene Press!
And now the Tidbits
• The 3650 Government Way Antique Mall is closing (maybe moving) on May 30.
• Hmmm. Anyone know what's happening where all the huge boats are now at Government Way and Harrison (where Franz Bakery was)?
• Sweet Treats Frozen Yogurt will be at 3276 W. Prairie.
• The correct phone for Northwest Soft Play (featured here last Sunday) is 208-981-0266.
• A dog grooming business has opened at 1522 E. Sherman.
• Atlas Building Group will have a new office in Riverstone.
• P1FCU, Auto Zone and a gas station-convenience store are all coming to Athol.
• Green Mountain Construction in late May will have its administrative office at 1026 N. Fourth (being remodeled).
• Watch for a new eatery where San Francisco Sourdough was downtown.
• Solder & Stone Jewelry is moving in Hayden.
• A new commercial building is under construction at 6040 Government Way.
• Edward Jones Investments will have a new office in Hayden.
• 108 North is under construction connected to the Moose Lounge downtown.
• A "Coming Soon" sign is with an "India House" sign at 740 N. Cecil Road in Post Falls.
• Watch for Sherman Food Court coming at 1902 E. Sherman Ave.
• Something new is going into 413 Sherman beside the Art Spirit Gallery.
• Alpine Animal Hospital (now on Best Avenue) is building a new place on Kathleen west of Mango Tree.
• A 32 Below Frozen Yogurt, Lunchbox Wax, Union Coffee Roasters, Stretch Lab, Pokeworks and Mangia Wood-Fired Pizza will be in The Northern complex northwest of the Ramsey Road-Hanley Avenue intersection.
• Trademark Mechanical is building a new place in Hayden.
• The new Bakery by the Lake will be on Coeur d'Alene Lake Drive.
• Lean Kitchen will be at 2632 Government Way.
• A Burger King is under construction at 3827 N. Ramsey (just south of Kathleen).
• A new Carl's Jr. is under construction in the former Burger King location on Appleway.
• A new Roger's Ice Cream & Burgers is under construction on Government Way behind Wells Fargo Bank on Appleway.
• The new Hardwick Hardware is under construction at 3820 E. Mullan in Post Falls.
• A new place at the corner of Government Way and Lancaster will be a Golden Glo Coffee Shop.
• CdA Acupuncture & Holistic Healing is opening at 810 Sherman Ave.
• The Wine House is coming to 1621 Sherman.
• A Bluegrass clubhouse will be built at 1586 W. Switchgrass Lane.
• A Chase Bank will be built in front of Tractor Supply on Neider Avenue.
• A Starbucks Coffee building is under construction kitty-corner from the Kroc at Ramsey and Maria.
• In its championship, the Jeopardy TV show still punctuates its clues wrong, putting the comma after the quote mark (",) instead of in front of it like this (,") in front of millions of viewers.
• Contact Nils Rosdahl at nrosdahl@cdapress.com.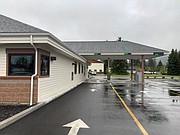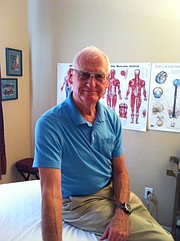 Recent Headlines
---