Ronald Bryant Norfleet, 71
Sept. 14, 1948 – May 11, 2020
Ronald Bryant "Ron" Norfleet, of Coeur d'Alene, passed suddenly on May 11, 2020. He was born on Sept. 14, 1948, in Amarillo, Texas, to Jesse Lee and Nevada Laverne Norfleet.
Ron grew up in Amarillo, Texas, and Scappoose, Ore., before moving to the Seattle area. He then moved to Coeur d'Alene in 1999.
He married Angela Simpson in Coeur d'Alene on May 22, 2003.
Ron served in the U.S. Army, 196th Light Infantry Brigade, from 1968 to 1971, in Vietnam. He has two Purple Hearts and a Combat Infantryman Badge.
Ron was a long-haul truck driver and retired in 1997. He loved to spend time outdoors, hiking with his service dogs. He enjoyed playing guitar and Bible study.
He was a member of DAV, VFW, American Legion and Military Order of the Purple Heart Service Foundation.
Ron was preceded in death by his parents, Jesse Lee and Nevada Norfleet, and brother, Pierre Norfleet. He is survived by wife, Angela Norfleet; brothers Brian Brockmueller and Jesse Lee "Denver" Norfleet; daughters Hollie Ann Hatley and Naschelle Nicole Wing; and grandchildren Tayler, Kelsey and Adecyn.
At his request, no services will be held.
Yates Funeral Homes has been entrusted with the care of final arrangements. Please visit Ron's online memorial at www.yatesfuneralhomes.com and sign his guestbook.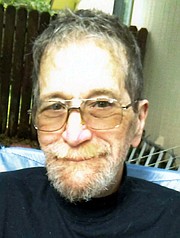 Recent Headlines
---