Kyle Anson, Venture High School senior of the year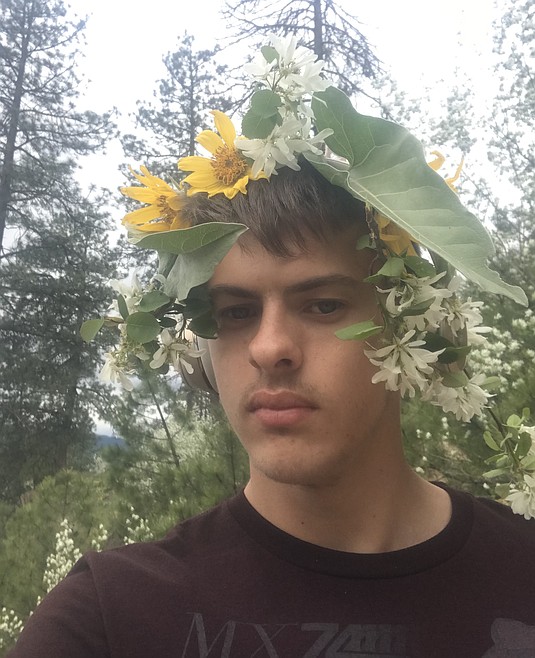 by
DEVIN WEEKS
Staff Writer
|
May 16, 2020 1:11 AM
I love to be active, I enjoy being outdoors and playing in the North Idaho wilderness. My life has been a struggle for as long as I can remember. I've had a rough home life and I never really was the coolest kid in school. But every day I would be up early, go to the gym and then go to school. I always do my best to make people smile. I feel like "the best way to make myself happy is to make others happy." There is nothing more special to me than the opportunity to receive this award and prove to myself and others that hard work pays off, even when you don't think anyone is watching. If you persevere and set a goal for yourself, you can make yourself and the world a better place.
Activities/clubs/sports: Basketball, jogging Tubbs Hill, swimming and snowboarding.
Hobbies: I enjoy shooting and being outdoors.
Favorite books/movies/music: I love country music. My favorite movie is "Ace Ventura: Pet Detective" with Jim Carrey.
Favorite school subject: Math.
Senior quote: "Never give up, because then you have to restart."
What has been your proudest moment in your school career? When I grinded to finish in the first semester. I passed three online classes while taking all of my regular classes and did my senior project.
What has been the biggest challenge you overcame to become top of your class? When I was in middle school, I had ADHD and couldn't stay in my seat. I was far from the teacher's pet, but I somehow pulled through.
What is one of your favorite school memories, from K-12? My best memory from school would have to be from senior year. Venture started to do an outdoor garden and hang out in front of the school and I was one of the kids that got the opportunity to go out and help dig.
What are your plans for after high school? I have already begun dual enrollment at North Idaho college and I'm seeking a degree in psychology. Once I have finished achieving my goals in college, I want to join the police academy and become a police officer.
What will you miss most about high school? I will miss playing basketball in the gym every day at lunch. Half the time I wouldn't even eat because it cut into the time I had to play.
What is your legacy to your school? I was a very hyper student who "really didn't show much promise." My words. But here I am, senior of the year! It just goes to show that anyone can achieve their goals if they're willing to put forth the effort.
• • •
The Class of 2020 is filled with stars so bright, even a worldwide pandemic can't overshadow their accomplishments. This series will highlight the top graduates of North Idaho's high schools. Top seniors, we salute you!
Recent Headlines
---