Judge OKs move of alleged sex-solicitor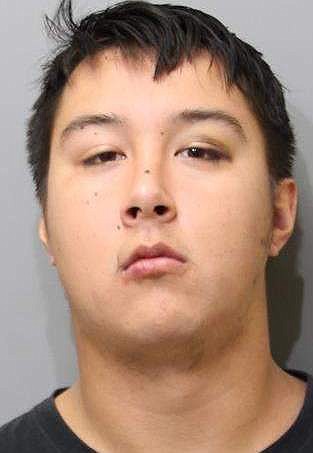 by
RALPH BARTHOLDT
Staff Writer
|
May 16, 2020 1:07 AM
Scott C. Marquez will be released to a group home
A 21-year-old Coeur d'Alene man who faces a 25-year sentence for allegedly soliciting sex via social media from a 12-year-old will be released from jail per a judge's order.
After judges twice denied lowering the bond for Scott C. Marquez, First District Judge Cynthia K.C. Meyer on Thursday ordered Marquez be released to a group home.
The move came after Meyer heard testimony from a mental health professional who said Marquez had special needs, and a plea by defense attorneys that Marquez should not be in jail.
Marquez was arrested Oct. 14 and faces a charge of sexual abuse of a child, after police showed Marquez used the internet to ask a 12-year-old to send him nude pictures, and that Marquez sent the girl nude images of himself.
The child's mother contacted Spirit Lake police after reading a message in which Marquez allegedly asked the girl to have sex. Investigators uncovered a series of sexual exchanges on a cellphone between Marquez — formerly of Rathdrum — and the girl, according to a police report.
Marquez was bound over to district court after a January probable cause hearing.
At Thursday's hearing in Coeur d'Alene, Jan Armon of Progressive Behavior Systems told the court that Marquez should not be behind bars.
"He has a developmental disability," Armon said. "Jail is not an environment where he does well."
Armon said Marquez's IQ meets the program's threshold and that he should be in a structured environment with oversight from a counselor.
Prosecutors objected to the request to have Marquez released, arguing that residential treatment isn't a secure place and that Marquez could easily reoffend while out of jail.
"When you have somebody who is this type of risk to young girls, that is a person who is a danger to our community," deputy prosecutor Donna Gardner said.
Meyer concurred with the prosecutor's concerns but released Marquez from jail to enroll in the group home, requiring the residence to have an all-male staff and intensive care. Meyer prohibited Marquez from having access to electronic devices or the internet, from leaving the home unless accompanied by a staff member, and that he not be allowed to be in contact with his family.
"I will not order his release until I have that order," Meyer said. "In the meantime he will remain where he is."
As of Friday Marquez was still in the Kootenai County jail on $50,000 bail.
Recent Headlines
---