CDAIDE names first executive director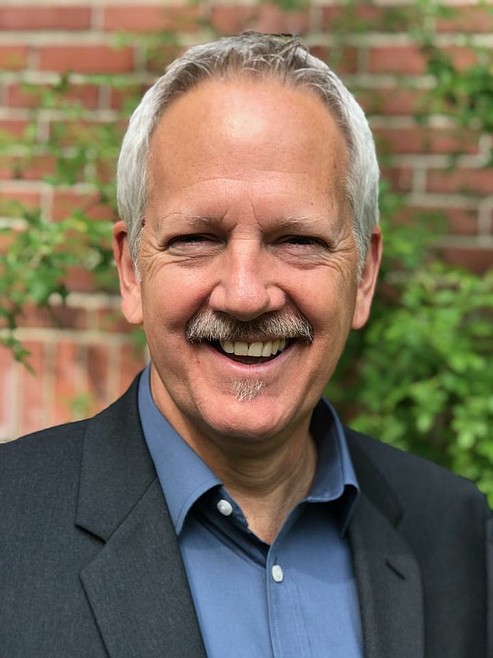 by
DEVIN WEEKS
Staff Writer
|
May 16, 2020 1:00 AM
Leadership coach Michael Murray to guide nonprofit into the future
It takes a big heart to serve others.
Michael Murray has that heart.
"I came from years when I was in school working in restaurants in the kitchen, and hotels as well, front desk stuff mostly," Murray said Thursday. "When you have to meet the public and they're not necessarily having the best day, it's a standard challenge in that industry: How do you be somebody who makes somebody's day better?
"I have a lot of respect for people who do that. I think largely they can be invisible. It's not always true they get the recognition or are celebrated as much as they should be."
Murray, a leadership coach and speaker, has stepped into the role of executive director for the nonprofit CDAIDE, which provides support and resources for workers in the service and hospitality industries in the Coeur d'Alene area.
It's a part-time paid position and the first executive director position for the volunteer-run organization, which was formed and incorporated in 2017 after an initial start at First Presbyterian Church in 2014.
"There's no better time than right now to be supporting the great people who work in hospitality," Murray said. "At CDAIDE, we focus on connection and living the life you were made for. Everything about that mission is appealing to me.
"Our society is quick to recognize individual performers, but the truth is, we live our lives in groups," he said. "CDAIDE helps people connect to communities of support and encouragement. As a result, everyone has a chance to grow and become a resource to others."
Murray, of Coeur d'Alene, brings to the table two decades of leadership development and nonprofit experience, including helping with a local church's community breakfast for nearly 20 years.
"It makes sense to take care of people who take care of everybody else, regardless of what that is," he said. "When you look at how a business runs, there are critical people who make it run."
CDAIDE Board President Rebecca Smith said CDAIDE is "excited to take this leap." She said the volunteers have done a wonderful job, but it will be a huge help to have someone who can spend even more time on CDAIDE's work.
"I think it will turn out being a wonderful thing to have someone dedicate time and attention to CDAIDE," Smith said.
Murray plans to work with Smith to identify the most pressing issues facing CDAIDE, especially now with excessive layoffs in restaurants and hotels due to the coronavirus.
"Coeur d'Alene is an enormously generous community," Murry said. "We're in a great position to test this out, to continue to grow this vision and see what businesses and employees we can support by doing this sort of work."
He said the people who are successful at CDAIDE make it about others, "which is a great legacy."
Recent Headlines
---