'True partners with our friends'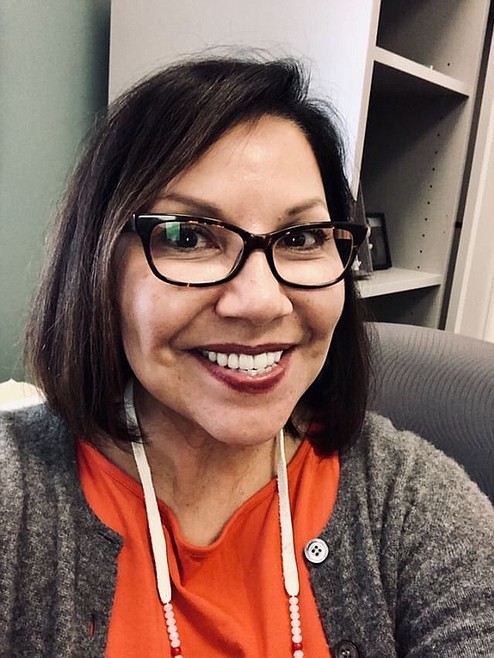 by
BILL BULEY
Staff Writer
|
May 15, 2020 1:00 AM
Casino CEO outlines tribe's many responsibilities for environment, members, community
COEUR d'ALENE — Laura Stensgar is chief executive officer of the Coeur d'Alene Casino Resort Hotel.
So when the coronvirus hit and the casino closed March 20, there was, of course, great concern.
"Gaming has been a very effective tool, providing dollars to help provide for our tribal elders, our social programs and to be able to afford to give," she said during the Coeur d'Alene Chamber of Commerce's Upbeat Breakfast video presentation.
"Gaming is essential to the Coeur d'Alene Tribe and to our communities far as providing jobs and revenue," she added.
But the tribe, she added, is more than the casino.
It's about being stewards of natural sources.
It's about caring for its 2,000 tribal members.
It's about looking out for fish and wildlife.
It's about safeguarding the environment.
"We take great strides to help preserve and protect our beautiful lake," Stensgar said.
She praised their ancestors for doing an amazing job "as far as preserving and protecting all that we have and always looking out for the next generations to come."
"Today, this is our responsibility that we take care of what we have," she said.
In a 20-minute talk recorded Tuesday and posted to the chamber's Facebook page Wednesday, Stensgar outlined how the tribe reacted to the coronavirus, how it cared for employees and guests, and how it overcame challenging times and was able to hold a soft opening April 27 and a grand opening May 1.
She said it's important the tribe work in harmony with others.
"We are partners," she said. "We are true partners with our friends in Coeur d'Alene."
After the reservation was closed to the public, Stensgar said casino officials, tribal leaders, and medical professionals sat down and explored what it would take to safely reopen.
One step was analyzing data. Neither the Coeur d'Alene Reservation nor Benewah County have had any confirmed COVID-19 cases to date.
"According to our health officials, we have seen a decline of cases and patients and an incline of recovery," she said.
They also established strict guidelines for the casino, such as sanitizing, requiring masks, adding plexiglass, making seating changes for social distancing and upgrading systems.
Their goal was to provide a beautiful and safe area, and they succeeded. Customers have returned and business has been brisk.
"So far, it has been going well," Stensgar said
The tribe paid employees wages and benefits during the shutdown.
"It's so important we take care of our employee," she said.
Stensgar said they are expecting things will return to normal, "maybe not like what we had."
Regardless, the tribe stays true to its heart.
"It's always important we continue to move forward," she said. "As Coeur d'Alene tribal people, we have always tried to be here and always held close to our value system."
The city of Coeur d'Alene and the Coeur d'Alene Tribe are stronger, together, Stensgar added.
"We will get through this," she said.
Recent Headlines
---