Stinson waives speedy trial rights will have hearing by end of month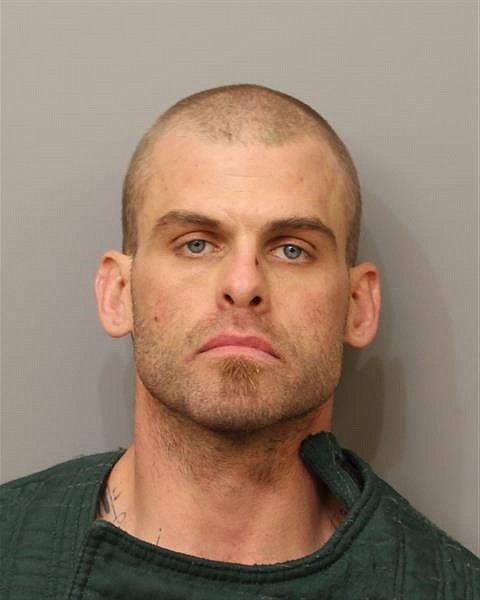 by
RALPH BARTHOLDT
Staff Writer
|
May 15, 2020 1:00 AM
The preliminary hearing for a 37-year-old Coeur d'Alene man accused in a fatal shooting last month in midtown, and who led police on a high-speed chase across the county, was canceled this week.
The hearing for Daniel V. Stinson on charges of aggravated battery, robbery and burglary was supposed to be Thursday, but Stinson agreed to waive his rights to a speedy trial and allowed his evidence hearing to be set by the end of the month.
He is being held in the Kootenai County jail on $2 million bail.
Stinson is accused in the April 16 hijacking of a black Ford Explorer at gunpoint from a Coeur d'Alene man before allegedly shooting and killing another man in midtown, and then leading Idaho State Police on a high-speed chase that ended around 8 p.m. near Gozzer Road on Highway 97.
Stinson has not yet been charged in the murder of Noah Y. Peterson, 41, or in the shooting of Jeremy S. Pardue, 49.
Both men were allegedly shot by Stinson around 7 p.m. at Third Street and Roosevelt Avenue.
The homicide investigation is ongoing, Coeur d'Alene police said.
Defense attorneys told a First District Court magistrate they had not received police reports, or reports from investigators.
At an earlier hearing a magistrate agreed to a motion by the defense requiring the preservation of all evidence in the case including biological evidence.
"It's difficult to say what we want," Public Defender Anne Taylor said. "Everything that's taken, we want a chance to look at it … It's difficult to obtain an expert on what we don't know."
Stinson allegedly pistol whipped Timothy Maher Jr. sometime after 5 p.m. on the 2900 block of west Fairway Drive west of the Coeur d'Alene Public Golf Club, pointed a gun at Maher when he was on the ground, and threatened to kill him.
Then Stinson stole cash from Maher, a cellphone, which police tracked and later found dumped near the intersections of Huetter Road and Maplewood Avenue, and Maher's Explorer, police said.
Police believe Stinson then drove to a residence at Roosevelt and Third where the fatal shooting occurred before leading state police on a chase toward Harrison on Highway 97.
The fatal shooting was the second homicide in Kootenai County last month. Elizabeth B. Keyes was charged with murder in April for allegedly killing her newborn son. She is being held on $1 million bail.
Recent Headlines
---