TOP GRADS Kristen Nethercott, CHS salutatorian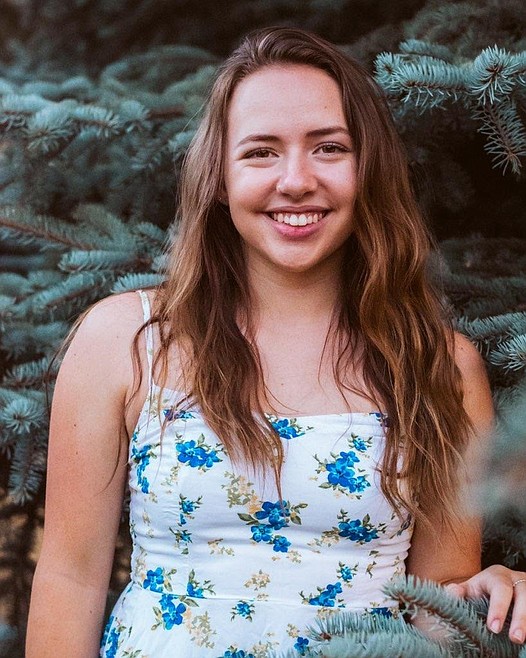 by
DEVIN WEEKS
Staff Writer
|
May 14, 2020 1:12 AM
I am 17 years old. I have lived in Coeur d'Alene my entire life, and I am excited to graduate and experience the world outside of North Idaho!
Activities/clubs/sports: I participated in Key Club (community service), National Honor Society, scholastics, Mathletes and the Math and Science Bowl in high school; I also played volleyball for four years through middle school and my freshman year.
Hobbies: Reading, listening to music, watching Netflix, hanging out with my friends.
Favorite books/movies/music: Books: "The Handmaid's Tale" and "Harry Potter;" movies — "10 Things I Hate About You" and "Legally Blonde;" music: anything by Billie Eilish or Rex Orange County.
Favorite school subject: Chemistry, but an honorable mention goes to calculus.
Senior quote: "You miss 100% of the shots you don't take." -Wayne Gretzky -Michael Scott (This is a reference to the show "The Office.")
Proudest moment in high school: Getting a 36 on my ACT (along with being salutatorian, of course).
Biggest challenge overcome: Learning to balance my school and social life so that I didn't become too overwhelmed. Another big challenge was getting an A in AP physics!
Favorite school memory: Senior Start from the beginning of this year. It was so great to spend a school day outside having fun with my friends in our last year of high school.
Plans after high school: My plan is to attend the University of Florida, receive a bachelor's degree in biochemistry, and then attend medical school in the hopes of becoming a surgeon.
Biggest cheerleaders: My parents — they have supported me every step of the way through numerous successes and disappointments.
What will you miss most about high school?: I have had teachers at CHS that truly cared about their students and I will miss the connection I had with those specific teachers, especially because those connections are often much harder to create in college. I am also really going to miss my friends when we all graduate.
Advice for younger students: Know where your limit is. Push yourself, but don't push yourself so hard that you burn out!
Legacy to CHS: I don't believe I left what could be considered a "legacy," but I do hope that I left my peers and teachers with positive opinions of me and that I made an impact on some of them in some way.
Lasting thoughts: I spent much of my time in school wishing I was home, but I'm truly going to miss CHS. Go Viks!
• • •
The Class of 2020 is filled with stars so bright, even a worldwide pandemic can't overshadow their accomplishments.
This series will highlight the top graduates of North Idaho's high schools. Valedictorians and salutatorians, we salute you!
Recent Headlines
---