Steve Cameron blog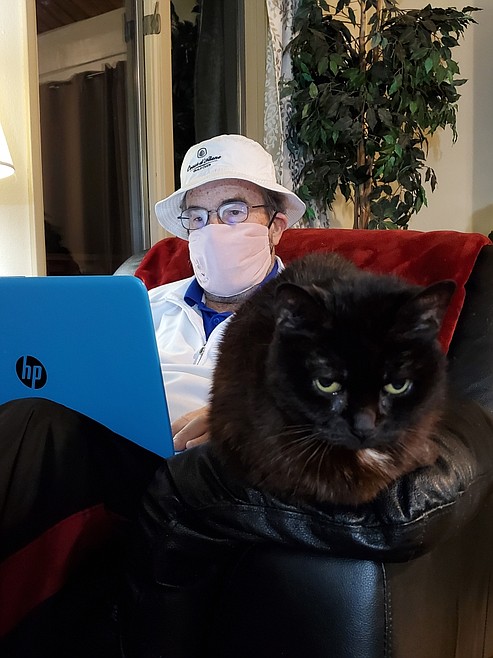 Still here.
And…
Maybe I was naïve.
I have to fly halfway across the country soon, off to see a surgeon about a spine (mine), and what exactly needs to be done with it.
Or…
If I'm really outrageously lucky, he'll say that just a lot of physical therapy will allow me to walk a few hundred yards without seizing up in pain.
But I don't want to take up your time today with my back issues.
No, I'm more anxious to talk about the flight itself – or flights, since I have to connect in Las Vegas before zooming off to Kansas City.
What's happened with commercial airline travel will affect an awful lot of us eventually – and I believed that with my N95 mask and whatever social distancing might be possible, flights these days would be tolerable at the very least.
I also assumed that most people would be polite, since we're all in this coronavirus muddle together.
So why not group understanding and patience?
It turns out that the more I hear and read about flying during this pandemic, the more likely it seems that the whole thing could be utterly miserable.
Magazine writer McKay Coppins caught flights recently that took him through Washington, D.C., and then Chicago.
Like me, he expected a kind of group support system – like you might see among hurricane or earthquake victims.
Instead, he found travelers suspicious and unpleasant in the airport, and some downright rude on one particular flight. A man in the next seat fought with a flight attendant to get Coppins moved out of his safety bubble.
Oh, and despite several major airlines promising not to sell middle seats in rows of three, they were actually cramming people into any space available.
I get it, Mr. Coppins.
All along, I've thought that flights (particularly out of Spokane) would be barely half-full, and that everyone would be wearing masks -- since all U.S. airlines now state that as a "regulation."
Apparently, the mask thing is more of a suggestion.
People routinely board without masks, or get rid of them once airborne.
I guess I should consider myself fortunate that, on a plane full of strangers, at least the flight attendants will be wearing masks.
Look, I'm not a disease freak who worries about everything – and I grasp that there are certain risks inherent to going anywhere (even the grocery store) during a pandemic that so far has baffled scientists and respected health officials.
I'm accepting that risk, because I have to see the surgeon who cut open my back in January, and find out if anything serious has gone wrong.
It certainly feels like there's trouble.
So, this would be considered essential travel, I'm sure.
It's damn sure essential to me.
But now, instead of just worrying about what the doctors will find on X-rays and MRIs, I'm also mildly concerned about whether my flights will be squabbles in the sky.
You know, I really thought that we all COULD pull together at a time like this.
Too much to hope?
I'll let you know when we land.
"Breathe In. Breathe Out. Move On."
--Jimmy Buffett
You're invited to join Steve's blog. Toss in any thought or opinion, as long as it doesn't get us sued.
The blog appears Tuesday, Thursday and Saturday online at cdapress.com.
It runs Wednesday, Friday and Sunday in The Press print editions.
Email: scameron@cdapress.com
Facebook: Steve Cameron
Recent Headlines
---