Sheriff's Blotter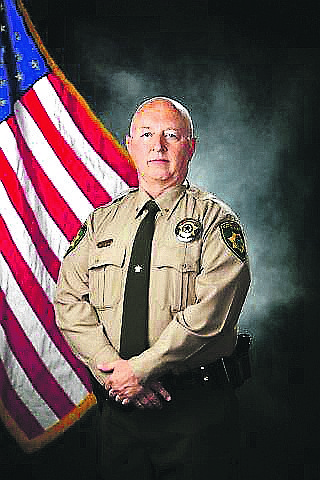 Notable calls
for the day!
05-12-2020
Day Shift responded to the following calls:
• Deputies responded to S. Black Rock Rd. in reference to a step-son "threatening to kill" his step-father; after he and his wife asked the suspect to consider going to get treatment for his marijuana addiction. When confronted with this idea, the suspect apparently said he would "kill for marijuana". Deputies on scene determined no crime was committed. 20-17246
• Deputies responded to the eastbound I-90 rest area at Huetter for a Family Dispute wherein it was reported a 9 year old was beating up his mother while she was trying to drive on the highway. When she stopped the vehicle; the child apparently got out of the vehicle and then ran into the woods and grabbed a stick. At one point, he reportedly began walking either on, or toward the onramp, and towards the pavement of the highway. CDAPD also had a call this morning for the same mis-behaving. 20-17262
• Deputies contacted a male on Crystal Springs Rd. who was called in as a suspicious person. When contacted, the male advised he was walking up the road because he was looking for a spaceship that his dad left for him up that way. He also explained his dad was God, and while this conversation was taking place he held in his possession a rock stating it "was the rock of Jerusalem". When the Deputy advised the male he was on a private road, surrounded by private property, he chose not to accept a ride out of the area from the Deputy but instead began walking toward Hidden Valley Rd. Hill was cooperative and left the area. 20-17229
Evening Shift responded to the following calls:
• Units responded to S Highway 97 for an incident among roommates. The victim alleged that the suspect had pistol whipped him in the head with a .22 pistol after firing two rounds over head in the victim's bedroom. He also stated that the suspect's girlfriend had threatened to kill him with easy access to weapons and the pistol already having been used. Units set up containment on the residence and called the suspects out. The girlfriend exited but became uncooperative while being detained. The male suspect exited but continued to stall in the driveway and failed to comply with commands. The suspect was impacted with less than lethal munitions and taken to the ground. A search warrant was issued on the residence and evidence consistent with the victim's statements was located. The male and female suspect were both arrested for various felony charges. 20-17316.
• Detectives conducted a traffic stop on a wanted male, and arrested him for a felony warrant. 20-17293.
Night Shift responded to the following calls:
• Deputies responded to W. Kidd Island Rd for a trespassing/unwanted. A female reported her 16 year old grandson was intoxicated along with two juvenile friends in the guest residence located on the property. Upon arrival, two juveniles fled on foot but were located. One juvenile was arrested for burglary, theft, MIP (2nd offense) and frequenting. A second juvenile was located and arrested on a KCSO warrant and charged for frequenting. A third juvenile was charged for frequenting and resisting/obstructing. 20-17329
• A Deputy responded to Cda Casino for a citizen dispute. Casino security had an unruly male and female in the Nighthawk Lounge. Both individuals had left the establishment prior to the Deputies arrival. 20-17334
• Deputies responded to W. Highway for a verbal domestic. A husband and wife were arguing and both had hand handguns on their person. No crimes were committed and an FI was completed. 20-17338
Recent Headlines
---