Post Falls bathrooms being cleaned more often
by
JENNIFER PASSARO
Staff Writer
|
May 14, 2020 1:00 AM
More than 50 people gathered online Tuesday for a virtual town hall with Post Falls leaders.
Mayor Ron Jacobson, city administrator Shelly Enderud and Post Falls Police Chief Pat Knight led a conversation regarding the city's COVID-19 pandemic response.
"Most people are understanding and supportive," Jacobson said. "But those that are not make you humble. It's been a learning experience for me."
The city, like many communities in North Idaho, has met backlash for following Gov. Brad Little's stay-at-home order and subsequent phased rebound approach to reopening the state.
"There is a split in the community regarding what they would like to see," Enderud said.
City Councilwoman Kerri Thoreson reminded listeners that while cities and counties can post more restrictive guidelines than those outlined by the governor, they cannot arrange less restrictive guidelines.
Enderud urged residents to gather online information from trusted sources,
"Information is critical, misinformation is dangerous," Jacobson said. "I don't follow social media anymore, the misinformation on social media snowballs."
Enderud said the city is stepping up cleaning and disinfection efforts by its parks and recreation department. Bathrooms, instead of being cleaned once per day, will be cleaned three to four times per day.
Inspectors are wearing appropriate personal protective equipment as the city continues to conduct building inspections. City employees have arranged social distancing measures within City Hall to keep staff and the public safe.
Enderud said a majority of city business can be done online.
"Fear exists on both the citizen and employee side, but some have none," she said. "We are trying to manage that difference of feeling amongst citizens and staff."
Jacobson said even residents who have called with concerns have been welcoming once they understand that the community is in this recovery effort together.
"Our goal is to ensure the safety of all citizens and employees while maintaining a high level of service," Enderud said.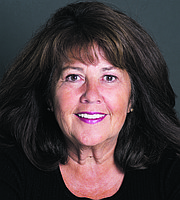 Recent Headlines
---