John Grimm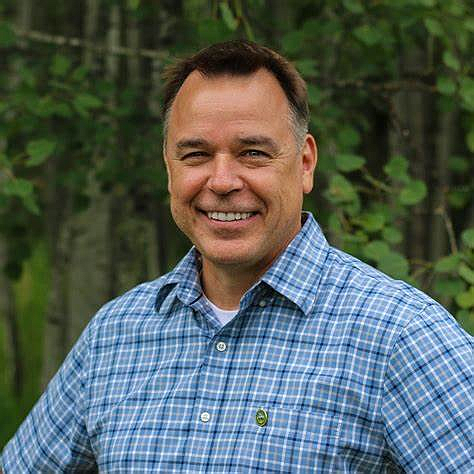 If he wins next week's Republican primary in the Kootenai County sheriff's race, John Grimm will position himself to run against a libertarian and an independent candidate for the highest law enforcement office in Kootenai County.
Despite having limited law enforcement experience, Grimm, the owner of a machine shop business he started in 1993 and moved to Hayden, said his management and administrative skills are among attributes he will bring to the sheriff's office.
As sheriff, he would update a number of what he called the department's outdated policies, especially when it comes to hiring, background checks and keeping the community apprised of its budget.
In addition, Grimm, a longtime youth leader, would re-establish the Youth Explorer Program in an effort to provide a pool of local young people who may decide on law enforcement careers at the department.
A former reserve officer, Grimm said he plans to rebuild the Reserve Deputy Program to create a cadre of well-trained volunteers to bridge budget gaps.
Grimm also said he would find ways to solve the longstanding problems at the driver's license office.
"So you don't have to take a whole day off to wait in line," he said.
Although Grimm has been criticized for his lack of prior police training and exposure to law enforcement work, the Hayden resident counters he has the qualities to head a law enforcement agency based on his desire to serve the community, his character and years as a business leader.
"The sheriff is the administrative head of (the sheriff's office) ... responsible for planning, organization, direction, and external relations," Grimm said. "The undersheriff oversees the day-to-day operations, and I have three highly-qualified undersheriff candidates, all of them Idaho lawmen."
Grimm points out that the Legislature rejected a bill that would have changed longstanding law, by requiring a sheriff to be a tenured law enforcement official. Idaho law requires a sheriff to be 21 years old, a U.S. citizen and to reside for a year in the county where he or she plans to work.
Grimm's qualifications as a leader, albeit in the private sector, exceed that of other candidates, he said.
"Tenure does not always equal quality performance," Grimm said. "Character, integrity, honesty, a long commitment to our community, and an exemplary personal and business background trump a government employee's stack of time card punches."
Although he founded his machine company 27 years ago, he said there were aspects of the business with which he was unfamiliar.
"I hire good people, and I trust them," he said. "Bloviating about the number of years of experience in the absence of any real accomplishments suggest a micro-management approach and is a sure-fire way to destroy any organization."
Although he didn't get the backing of local police and fire organizations, he said unions want to influence the sheriff's race while his concern is in preserving the North Idaho way of life.
"The leadership experience I bring from the private sector will be invaluable, given the economic uncertainty and population growth we face," Grimm said.
Recent Headlines
---