Entering Stage 2 By CRAIG NORTHRUP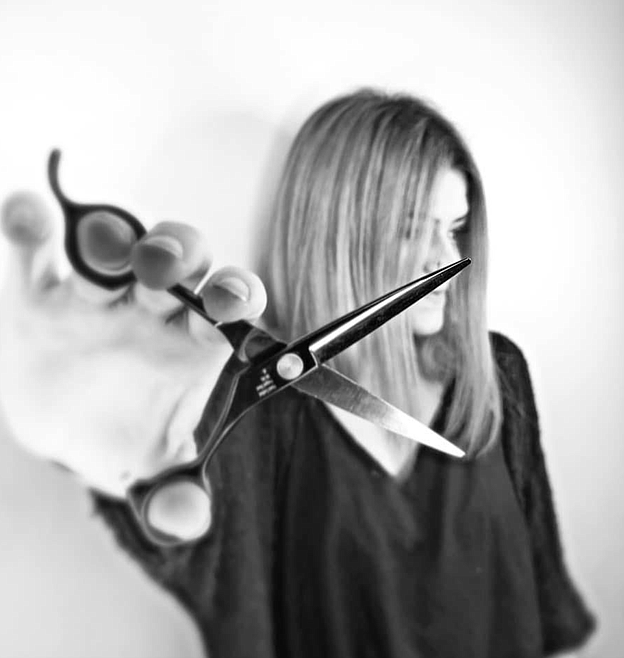 Shay Mohn said the time away from her career as a hair stylist has been a serious economic burden. "Life doesn't stop, even though we're in a pandemic," the independent stylist at Revive in Coeur d'Alene said. "There's still bills I have to pay." Mohn, Revive and salons across the area are likely to open alongside restaurant dining rooms, gyms and other businesses once the Governor gives the approval to move into stage two of his Rebound Idaho plan. (Image courtesy of Shay Mohn)
by
Staff Writer
|
May 14, 2020 1:14 AM
Restaurants, salons, gyms look forward to reopening on Saturday
With Gov. Brad Little expected to announce stage two of his Rebound Plan will open Saturday, here's a rundown of what will change — and what will stay the same.
Restaurants can open their dining rooms for patrons, provided they submit public health plans for approval to Panhandle Health District.
"We are excited," Kelly Nosworthy at Nosworthy's Hall Of Fame said, "though I think our customers are more excited. Getting the feedback from our curbside customers, they're anxious for us to come back."
Nosworthy added that, while his Government Way restaurant will be implementing new protocols, it will look the same to its regular customers.
"We'll have hand sanitizer at every table," Nosworthy pointed out. "Obviously, everything else we've been doing for the last 40 years is going to be the same: We'll be wiping everything down, washing our hands, making sure everybody's safe. Families will be able to sit together. Upstairs and outside, as well as downstairs, tables will be separated, so everybody can do social distancing."
Close-contact businesses can open if they are able to meet public health protocols. These include hair salons, barber shops, nail salons, massage therapists and tattoo parlors.
"It's been a super-hard and super-stressful time for me and for other independent stylists," said Shay Mohn, an independent stylist working at Revive Salon and Spa in Coeur d'Alene. "For even opening back up and going again, there's no guarantee our clientele will come back, because they might not feel comfortable."
The stylist for the past three years said she estimates she's lost at least $1,500 per month since the pandemic began, and her self-employed status has made it a challenge to collect unemployment benefits during that time.
"Life doesn't stop even though we're in a pandemic," she said.
The state is suggesting appointment-only services for waxing salons, tattoo facilities and massage parlors with no walk-ins, a path many hair salons are following. Mohn said customers should expect a scaled-back experience, with amenities like Revive's traditional complementary coffees, teas and snacks temporarily shelved.
"We're by appointment, and we won't be double-booking," she explained. "So, for example, I can't do a color job and then, while the color is setting for 45 minutes, cut somebody else's hair."
All close-contact workers are expected to wear masks, and Mohn said her clients were more than welcome to follow suit if they feel comfortable doing so. Furthermore, aside from extra cleanings between customers, clients will have their temperatures taken when they walk into most salons, and they will more often than not have to walk in solo.
"We're only letting the client in, and by appointment only," Mohn said. "So for our single-mother clients or clients with boyfriends who might want to join in, it's going to be strictly you and you only."
The state is recommending sparse seating arrangements in waiting areas and the removal of reading material such as magazines.
Indoor gyms and recreational facilities will be able to open, provided they meet public health protocols.
Playgrounds and skate parks in Coeur d'Alene will once again open. Skaters and skateboarders have been spotted riding through the skate park on Northwest Boulevard over the past few weeks, in violation of the governor's orders. And the park was packed with kids again Wednesday afternoon.
"I know everybody's been antsy about the skate park opening up," Coeur d'Alene Parks and Recreation director Bill Greenwood said. "They just need to be patient and wait a little longer."
Additionally, here's what won't change on May 16:
— Bars and nightclubs remain closed.
— Movie theaters and other large venues remain closed. Hayden Discount Cinema still has a nightly drive-in.
— Visits to senior living facilities, jails and prisons are still prohibited.
— Vulnerable residents should continue to self-isolate.
— Out-of-state visitors are still required to self-isolate for 14 days upon arrival.
— People should still minimize non-essential travel when possible.
Nosworthy, meanwhile, said he welcomes reopening.
"This whole thing has been day-to-day and we've all just had to deal with it," he said. "I can't wait for Saturday."
Recent Headlines
---