Sheriff's Blotter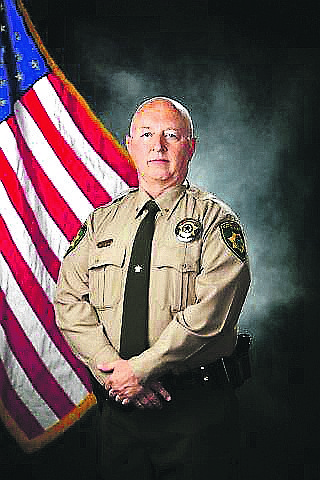 Notable call for the day!
05-11-12
• Day shift responded to the following calls: Deputies responded to the area of FSR 437 and FSR 206 in reference to a Suspicious Tarp with something rolled up inside it. They searched the area, and were unable to locate anything. The RP originally saw this Thursday 5/7/20 but didn't call until today. 20-17136
• As a result of a Traffic Stop near Pointe Parkway, Deputies arrested female for poss. of meth, poss mara/para, and false info. A male was also arrested for poss. of meth, and poss. of mara/para. 20-17141
• Multiple units began responding to W. Seasons reference a Missing 3 yof. The RP had already been searching for approximately 15 minutes. Deputies arrived on scene, and the child was located within a minute or so. 20-17164
Evening shift responded to the following calls:
• Units responded to E Little Bear Ln in Hayden for repeat no contact order violator contacting a neighbor. Units located suspect and placed her under citizen arrest for no contact order violation and disturbing the peace. 20-17162.
• Units responded to W Bald Eagle Ln in Worley on information from KCSO Detectives that a male had failed to register as a sex offender. He was arrested for this violation. 20-17200.
• Units responded to N Corbin Hill Rd for a disturbance with a female. The female was having a breakdown and was breaking her belongings in the driveway. No crime occurred but a report was taken due to the extensive history. 20-17176.
Night shift responded to the following calls:
• Deputies responded to area of N. Government Way for a suspicious. RP advised they saw suspicious flashing lights and heard backfiring coming from area. Deputies were unable to locate anyone. 20-17220
• Deputies responded to W. Cardinal Ave. for a possible residential alarm. R/P said a male used a knife to take off a basement window screen and enter the residence. Upon investigation, deputies contacted two males and a female. The male, who lived at the residence, had locked himself out and gained access through basement window. 20-17225
Recent Headlines
---