It coulda been an eagle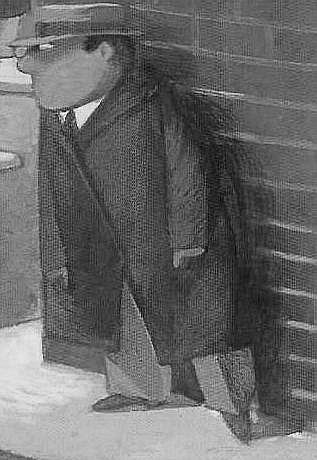 Reporter's note: Quotation marks show direct quotes from the media, such as a newspaper. All other commentary is from Your On The Street Reporter.
Report 2: Pro Golfer Shoots a Birdie without Reaching the Green
Orlando, Florida
AOL News, March 1, 2008
"Pro golfer Tripp Isenhour apologized for killing a hawk that was making noise while he tried to film a TV show. The Humane Society wants the PGA Tour to take action. PGA player Isenhour was charged Wednesday that he killed a hawk on purpose with a golf shot."
The hawk had not yet been indoctrinated into the protocols of watching pro golf players, wherein the audience stands in silent awe, watching the semi-action. Squawks and other bird-like utterances are forbidden.
"Isenhour quickly apologized Thursday."
The apology likely came for two reasons. First, the golfer did not have a Florida hunting license. Second, he killed the hawk with a weapon advertised in Golf Digest but not in Field and Stream.
"As soon as this happened, I was mortified and extremely upset and continue to be upset," Isenhour said in a statement issued through his management company, SFX Golf. "I want to let everyone know there was neither any malice nor deliberate intent whatsoever to hit or harm the hawk. I was trying to simply scare it into flying away."
Bystanders offered a different account as they explained that the golfer seemed intent on striking the bird. But then, we should not discount the claims of Mr. Isenhour, as it is alleged he is not a particularly accurate striker of the golf ball. It could be he knew if he aimed at the hawk, he would miss it. (Only alleged, mind you. It has yet to be proven.)
"The 39-year-old player, whose real name is John Henry Isenhour III, became angry while filming 'Shoot Like A Pro' on Dec. 12 at the Grand Cypress Golf Club when a squawking red-shouldered hawk roughly 300 yards away forced another take."
Some pundits writing on the Web accused Mr. Isenhour of faint-heartedness. He settled for a birdie. But giving him his due, there were no eagles in the vicinity.
Recent Headlines
---