Fast Five: Miranda Hamilton is looking out for you
by
DEVIN WEEKS
Staff Writer
|
May 13, 2020 12:16 PM
Meet Miranda Hamilton, a University of Idaho graduate who has nearly 10 years of experience in the insurance industry. First with American Family Insurance, where she owned and operated the Hamilton Agency before joining independent brokerage Insurance Northwest in 2019. As an independent insurance agent, Miranda is passionate about serving her clients and community. When she is not talking insurance, you will find her behind the scenes of many local events and fundraisers, playing in the woods with her family or celebrating sisterhood with her girl gang.
Generation:
I actually had to google this to see exactly where I fit. Born in 1983, I am either the oldest millennial or a young Gen Xer. Apparently, there is a whole "micro-generation" called Xennials or the "Oregon Trail Generation" that I definitely identify with. I fondly remember playing "Oregon Trail" after school at the local YMCA in my hometown (Sheridan, Wyo.). I also watched the O.J. Simpson trial during art class in middle school, and I may or may not have had a New Kids on the Block sleeping bag.
Career and community involvement:
I stay pretty busy with my involvement in Coeur d'Alene Rotary. I am excited to be an incoming board member and I help coordinate one of our largest fundraisers, Coeur d'Irish. I am a member of the committee that oversees the Coeur d'Alene Chamber of Commerce Leadership program. I completed the program in 2015 and as a result I have benefited both personally and professionally and I want to ensure that others are able to have that experience. Finally, I am on the board of North Idaho Family Group and serve on the Kootenai Health's Festival of Trees Committee.
Parental status:
I have a pretty wonderful daughter, Piper (age 10 going on 23) and the most wonderful goldendoodle, Honey Lemon Isabelle Hamilton, (age 1.5).
1. What are a couple rewards and challenges in your work at Insurance Northwest?
I am fortunate that my career (and broker) allow me the opportunity to be an active member of our community, that is definitely the biggest reward. The biggest challenge as an independent agent is representing so many different insurance carriers. While it provides me more opportunity to better serve my clients, it has definitely been a learning curve.
2. What drew you to this line of work?
A very convincing sales manager and the opportunity to make a living while having the flexibility to be a mom and active community member.
3. How is the insurance industry being impacted by the COVID-19 pandemic?
Most carriers responded quickly, allowing for extended payment grace periods and return in auto premiums because we are driving less. There are still a lot of unknowns and I really miss meeting with my clients in person.
4. What is something people would be surprised to learn about you?
I moved to Seattle when I was 17 to pursue a career in floral design. It was short-lived because I got the itch to travel the world and I lived in Alaska, Germany and Oregon before settling in Coeur d'Alene in 2006.
5. If you could have dinner with anyone alive or dead, who would it be and why?
Honestly, six weeks in social distancing, I would have dinner with just about anyone! I would really love to sit down with Lady Gaga, I am inspired by her company, HausLabs, and her contributions toward creating access to more mental health resources.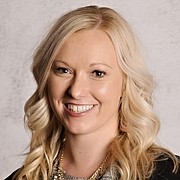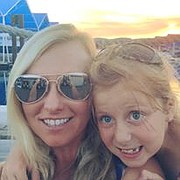 Recent Headlines
---