Donna May Blackburn, 85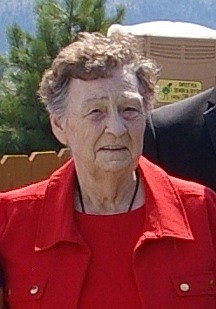 Donna May Blackburn, 85, passed away on May 6, 2020, in Coeur d'Alene, Idaho. Donna was born in River Falls, Wis., on Sept. 20, 1934, to Merle and Pearl Nicholson. She graduated from high school there and had additional training in trade school.
Donna married Robert Blackburn in November, 1976. He passed away on Jan. 30, 1984.
Donna sold real estate in Idaho for about 20 years. She also was a member of the American Legion Auxiliary and the Eagles Lodge #486, of Coeur d'Alene.
Donna was preceded in death by her husband, Robert Blackburn, and her two brothers.
Donna is survived by four children: Daniel Sopkowiak of Spokane, Wash., Richard Sopkowiak of Sacramento, Calif., Rebecca Scholz of Puyallup, Wash., and Thomas Sopkowiak of Soldotna, Alaska. Also, surviving are her three brothers, all of Wisconsin, and her one sister. Donna also had 11 grandchildren and three great-grandchildren.
A graveside service will be held for Donna at 1 p.m. Tuesday, May 19, 2020, at the Coeur d'Alene Memorial Gardens, 7315 N. Government Way, Coeur d'Alene.
English Funeral Chapel has been entrusted with the arrangements. Please sign her online memorial at www.englishfuneralchapel.com.
Recent Headlines
---