Dalmar James Vander Meer, 94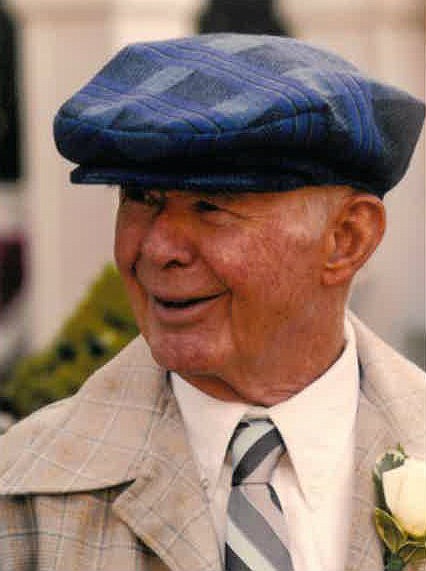 Our father, Dalmar James Vander Meer, born March 13, 1926, reached out and grasped our Lord's hand on March 31, 2020, in Coeur d'Alene, Idaho. His parents, Tina Marie (Montgomery) and Gerrit Marion Vander Meer; grandson, Daniel; and treasured wife of 56 years, Joan, were all awaiting his heavenly arrival.
A child of the Great Depression, Dad was an optimist, telling tales of a wonderful childhood growing up on the north side of Spokane with three life-long friends and their escapades. These included zip-lining over a gravel pit, moving outhouses on Halloween night, hiking through the woods and finding buried treasure, and delivering newspapers in a Ford Model A car, which four friends had restored, painted green, and would drive up to Mount Spokane to ski.
Father graduated from North Central High School in 1944, joined the Navy, and served as a radioman during World War II, in Washington, D.C. and on Saipan. Upon discharge, he married his high school sweetheart, Joan, in August of 1947. He graduated from Eastern Washington College, and while attending there, organized the college ski team.
Dad, with his enthusiasm and ready smile, began his career as a traveling salesman. His territory at different times included eastern Washington, eastern Oregon, Idaho, Montana, northern Utah and Wyoming. He sold for Carnation Milk Co., Johnson & Johnson and Plastaloid, and retired from Shulton.
Dal and Joan were loving and active parents of children, Gery of Springfield, Ore., David (Kathy) of Elk, Wash.; Kristine (Vern) of Hayden Lake, Idaho and Wade (Barbara) of Dexter, Ore. They bought property on Cocollala Lake in 1962, and with four kids, built a cabin. We treasure the memories of our father rowing all six of us in the little white boat around the lake, fishing, building multiple docks and playing games in the evenings.
Our father was an Eagle Scout and led Scout Troop 59 in the 1960s. He was proud of the many boys who earned their Eagle awards, including his sons Gery and David. He was active in our church, and served as trustee and coached the church basketball teams, running basketball camps (that many of the 11 grandchildren attended) and writing and organizing church musicals.
Dal enjoyed playing cards and traveling with family and friends. His journeys included Europe, Mediterranean, Egypt, Alaska, Canada, Mexico, Central America, Caribbean, Russia and Hawaii.
He is survived by his four children; grandchildren Kari, Mike, Ben, Eryk and James Vander Meer, Kari Silvers, Gina Brown, and Travis, Mindy and Piper Newby; as well as 21 great-grandchildren.
Our father was a true gentleman; a Godly man who treasured his friendships and who was a proud Dutch/Irishman. He will be greatly missed.
Recent Headlines
---