Best of the 2010s - #11-20
by
Tyler Wilson
|
May 13, 2020 12:16 PM
The march to name the Best Movies of the past decade continues. Last week's Honorable Mention column featured several beloved titles from the 2010s, including "Moonlight," "Her" and "Arrival."
Now come my #11-20 titles… and an extra entry. It was hard enough narrowing the field to 20, and the bonus pick isn't exactly a "movie."
20.5: OJ: Made in America (2016)
While this five-part documentary miniseries aired as part of ESPN's "30 for 30" series, "Made in America" also made the rounds on the film festival circuit and had a limited theatrical release. That technicality led to its Oscar win for Best Documentary Feature.
The doc isn't just about the criminal history of O.J. Simpson. It recontextualizes the "trial of the century" by examining the social and racial tensions that surrounded the events. It's the gold standard of true-crime docs and now often-imitated to diminishing returns.
20. The Cabin in the Woods (2012)
Drew Goddard's brilliant deconstruction of the horror genre contains all varieties of beasties and surprises. It even supplies wry Bradley Whitford-Richard Jenkins banter in between the subverted mayhem.
19. Mission: Impossible - Fallout (2018)
Admittedly, the plots of all the "Mission: Impossible" films bleed together. "Fallout" lands here because of its next-level, spectacular stunts. Everything in this movie is jaw-dropping, most especially the climactic helicopter battle. Why use CGI when Tom Cruise is willing to risk his life?
18. Frances Ha (2013)
Noah Baumbach and Greta Gerwig collaborated on this small, black-and-white comedy about a dancer living in New York City and struggling to actualize a personal identity. A witty and insightful look at the plight of a certain generation (rhymes with "willennial"). Gerwig and Baumbach continued to make strong work separately throughout the decade — Gerwig earned Oscar-nominations for "Lady Bird" and "Little Women," and Baumbach capped the decade last year with "Marriage Story."
17. Roma (2018)
Alfonso Cuaron's stunning semi-autobiographical drama about a live-in housekeeper for a Mexico City family in the 1970s. Incredible cinematography and sound design compliment a magnetic performance by Yalitza Aparicio.
16. The Handmaiden (2016)
An entrancing (and saucy) psychological thriller from South Korean director Park Chan-wook with ample twists, double-crosses and a surprisingly resonant romance.
15. The Florida Project (2017)
A keenly-observed drama about a young girl living in a junky motel just outside of Disney World, "The Florida Project" examines the joys and struggles of a childhood shackled by distinctly-American poverty. Willem Dafoe gives the quietest (and perhaps best) performance of his career as the patient-but-taxed motel manager.
14. Toy Story 3 (2010)
Woody, Buzz and the rest of Andy's toys face their mortality in Pixar's thrilling, funny and shockingly powerful trilogy capper. Though Part 3 seemed like the perfect ending, Pixar actually managed to make a pretty-good epilogue to Woody's character arc in last year's "Toy Story 4." "Toy Story 3," however, has that scene with the gang facing the incinerator, so it earns the slot.
13. Get Out (2017)
The key to Jordan Peele's Oscar-winning horror-comedy hybrid is its knotty and brilliantly-paced script. It's an incisive and challenging satire wrapped inside a crowd-pleasing thriller.
12. The Grand Budapest Hotel (2014)
Wes Anderson applies his whimsical visual style to his largest canvas. "Budapest Hotel" tells a story-within-a-story-within-a-story that features a large cast of colorful characters, slightly askewed historical undertones and intricate and magnificent production design. Ralph Fiennes also makes for a delightful and human anchor amidst the film's more fanciful elements.
11. Mad Max: Fury Road (2015)
George Miller's propulsive reboot of his already-iconic action series sits on top of many Best of the Decade lists for good reason - the mix of apocalyptic production design, insane car stunts and breakneck energy is unlike any action movie of its time. Tom Hardy is solid as the title character, but "Fury Road" belongs to Charlize Theron's Imperator Furiosa, a quintessential badass that rivals Ellen Ripley.
Next week - my Top 10 favorite movies of the 2010s.
• • •
What are your favorite movies of the 2010s? Share your thoughts by emailing twilson@cdapress.com.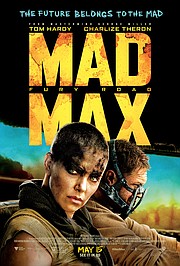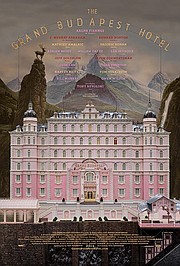 Recent Headlines
---