Martin 'Ed' Sharp, 82
Ed passed from this earth on May 2, 2020, after a short battle with lung cancer, while at home with his wife, Coleen, and daughter, Tama, at his side. There will never be another like him. He was a unique man and will be greatly missed.
He lived life to the fullest — motor homing, UTV riding, snowmobiling, boating, and in his younger days, he was a leader in all of his activities.
He worked in the woods as a log truck owner and driver, and then as a successful mason and owner of S&S Masonry, building the Coeur d'Alene High School and the Spokesman-Review buildings in Coeur d'Alene, among many other projects.
He is survived by his wife, Coleen; his children, Bill Sharp (Kathi), Becky Sande (Larry), Dixie Ziegler (Roger), Troy Wisehart (Andrea) and Tama Gallegos (Damon), 20 grandchildren and 20 great-grandchildren; sisters Glenda Whitcher and Shani Wheeler; brothers Boyd, Chet (Judi), and Robin (Kathy); and his many nieces and nephews, along with his many friends.
He was raised in the Sandpoint, Algoma (Idaho) area with his five brothers and two sisters.
He loved his family and friends and had a heart of gold.
A celebration of life services will be held in June (date to be determined a little later).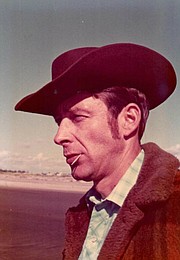 Recent Headlines
---