Absentee avalanche continues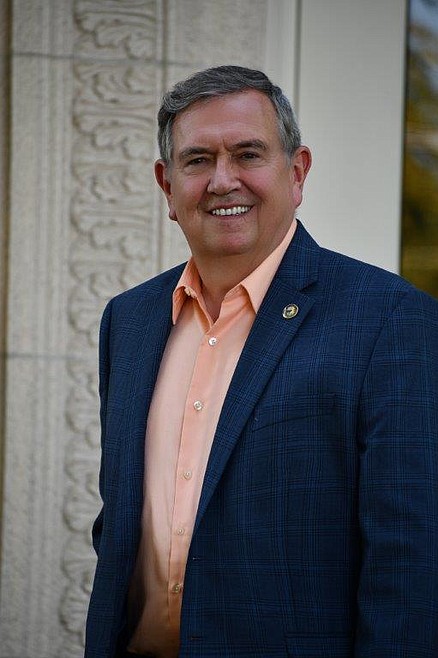 by
CRAIG NORTHRUP
Staff Writer
|
May 12, 2020 1:14 AM
County staff busy with ballot requests; deadline a week away
COEUR d'ALENE — When asked to describe the scene at the Kootenai County Elections Office, only one answer came to Jim Brannon's mind.
"It's nuts," the Kootenai County clerk said. "It's like a zoo."
The atmosphere in the office has matched that of election season this year. Ever since Gov. Brad Little and Idaho Secretary of State Lawerence Denney ordered this year's May 19 primary election all-absentee due to the hazardous nature of the coronavirus, the staff at the county's Third Street offices have found a routine amid the chaos of sending and processing ballots for every citizen who requests one.
"This election is uncharted territory," Brannon observed.
To date, 26,430 ballots have been sent from the County Elections Office. So far, 12,274 have been filled out and returned.
"We've got a pretty good system every day," Brannon said. "We're keeping a good balance of our workload as we process the requests. We're doing everything we can, and every day we're processing more."
With a week to go before the May 19 deadline — the last day a voter can request an absentee ballot — the office team spends most of its attention preparing mailouts, though its front doors are still open for citizens in need of assistance.
"We still have foot traffic coming in, even though we're trying to limit that to a certain degree," Brannon said. "But we have people putting together the ballots, and we proof everything before we mail it."
The workload has been unprecedented. In the May 2018 primary, for example, a total of 5,098 absentee ballots were returned and counted. Monday's number more than doubles that mark, with a week to go and — so far — 14,156 mailed ballots still outstanding.
Brannon has had county employees from other departments come over to help, though he said the workload will decline come May 20.
"We won't be sending out absentee ballots at that point," he said. "We'll just be processing returns."
All absentee ballots must be received by the clerk's office no later than June 2. Results will be posted soon after.
"I hope we never have to go through an election like this again," Brannon said.
Though he might. Voters have generally indicated in a questionnaire they would like to vote absentee in the general election Nov. 3.
Recent Headlines
---