Northwest Softplay play room to open in Post Falls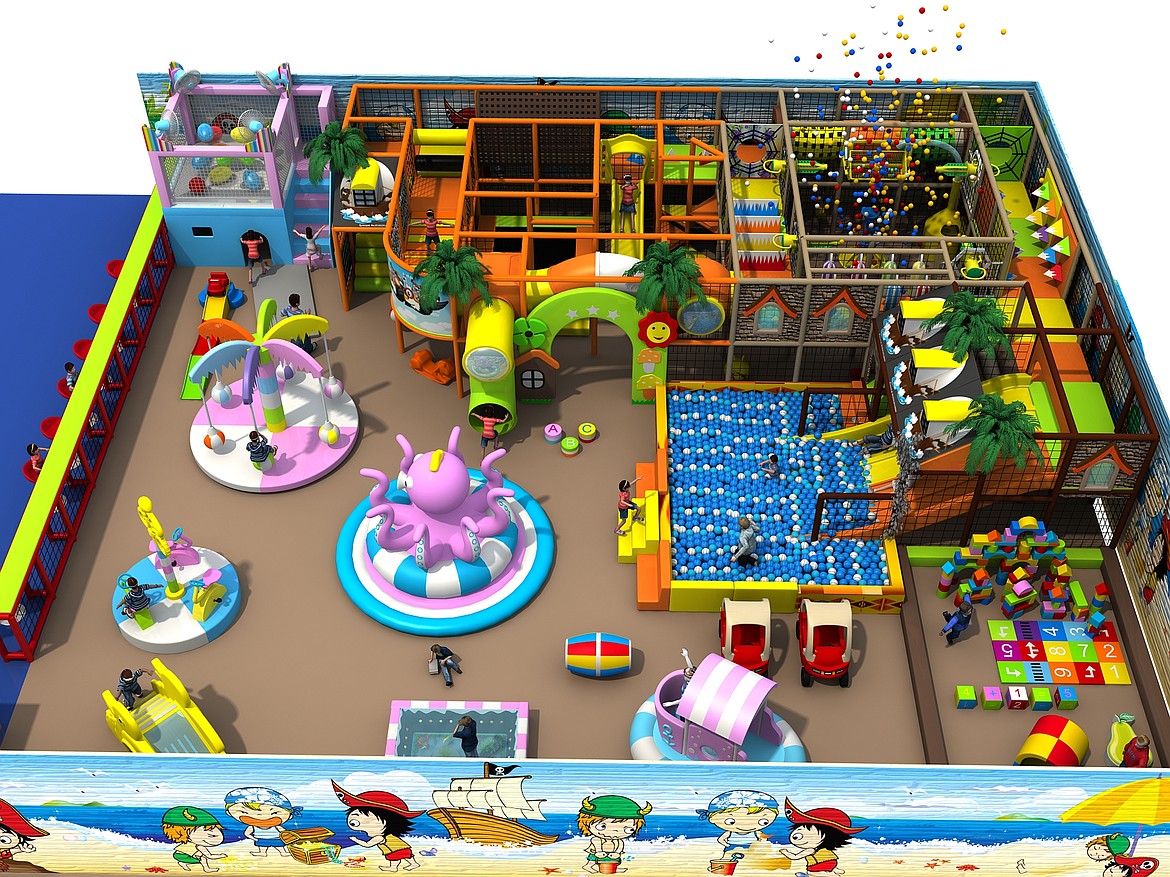 A miniature model of Northwest Softplay, an event center for children age 10 and younger, at 317 E. Seltice (Suite C) in Post Falls.
Courtesy photo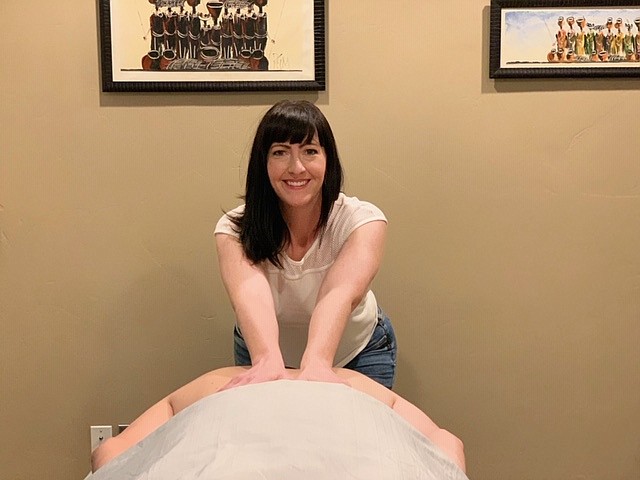 Courtesy photo 208Massage, with owner Karin Smith, will open Saturday at 311 E. Coeur d'Alene Ave. (Suite C, Studio 2).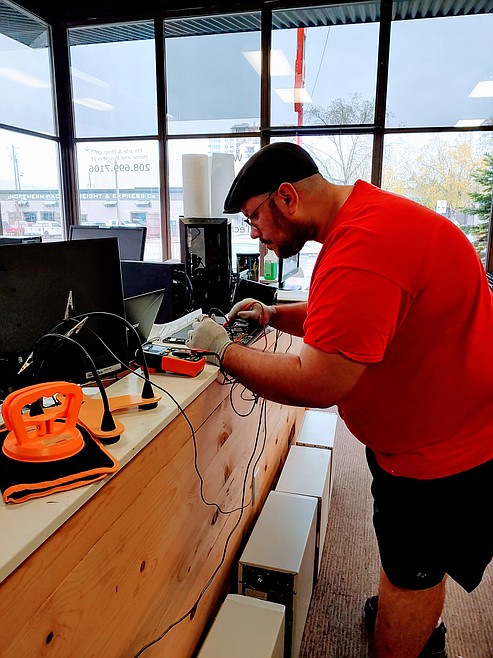 Courtesy photo Lead Technician Daniel Pereira works at CDA Computer Repair, located at 311 E Coeur d'Alene Ave. (Suite D).
Previous
Next
An event center for children age 10 and younger, Northwest Softplay plans to open May 22 at 317 E. Seltice (Suite C) in Post Falls.
The facility includes two birthday rooms, a nursing room and 3,000 square feet of play space with a ball pit, slides, a castle and climbing structures. A concession stand features merchandise, snacks, beer and wine.
Owner Mary Davis said hours will be 9 a.m. to 7 p.m. Tuesday through Saturday and 11 a.m. to 6 p.m. Sunday. The www.northwestsoftplay.com website is under construction. Phone 208-819-0500.
Gelato by the Lake opening downtown
Offering original Italian gelato made fresh on-site daily, Gelato by the Lake will open soon at 217 E. Sherman Ave.
Choices will include 15 to 20 varieties daily with natural ingredients (no artificial flavors or coloring) with single scoops, special sundaes, pints for take-home, coffees and teas.
Owner Katie Stillert came last year from Germany where she worked in a gelato shop, from which she is bringing 50 years of generational family recipes to her shop here. Hours will be 11 a.m. to 9 p.m. daily.
208Massage opening in downtown Cd'A
With modalities of massage therapy, 208Massage will open Saturday at 311 E. Coeur d'Alene Ave. (Suite C, Studio 2).
Owner Karin Smith offers deep tissue, Swedish, myofascial release therapy, prenatal and hot stone massage customized to the needs of the client. She also sells signature massage products and plans to add massage therapists and expand to other locations.
A licensed massage therapist since 2001, she offers discounts to First Responders, military and their spouses as a thank-you for their dedication and service as many family members of hers are and were in those capacities.
Hours will be Monday through Saturday by appointment. Phone 208Massage (208-627-7243). Check www.208massage.com.
CDA Computer Repair making major changes
Major changes are part of CDA Computer Repair at 311 E. Coeur d'Alene Ave. (Suite D) downtown.
Owner Dan Hanks and lead technician Daniel Pereira repair any circuit, build gaming computers, recycle electronic devices and sell computer cords and accessories.
Hours are 9 a.m. to 5 p.m. Monday and Tuesday, 7 a.m. to 8 p.m. Wednesday, Thursday and Friday, and noon to 8 p.m. Saturday and Sunday. Phone 208-699-7106. Check www.cdacomputer.net.
And now the Tidbits
• Sweet Treats Frozen Yogurt will be at 3276 W. Prairie.
• A dog grooming business has opened at 1522 E. Sherman.
• Atlas Building Group will have a new office in Riverstone.
• P1FCU, Auto Zone and a gas station-convenience store are all coming into Athol.
• Green Mountain Construction in late May will have its administrative office at 1026 N. Fourth (being remodeled).
• Watch for a new eatery where San Francisco Sourdough was downtown.
• Solder & Stone Jewelry is moving in Hayden.
• A new commercial building is under construction at 6040 Government Way.
• Edward Jones Investments will have a new office in Hayden.
• 108 North is under construction connected to the Moose Lounge downtown.
• A "Coming Soon" sign is with an "India House" sign at 740 N. Cecil Road in Post Falls.
• Watch for Sherman Food Court coming at 1902 E. Sherman Ave.
• Something new is going into 413 Sherman beside the Art Spirit Gallery.
• Alpine Animal Hospital (now on Best Avenue) is building a new place on Kathleen west of Mango Tree.
• A Lunchbox Wax, Union Coffee Roasters, Stretch Lab, Pokeworks and Mangia Wood-Fired Pizza will be in The Northern complex northwest of the Ramsey Road-Hanley Avenue intersection.
• Trademark Mechanical is building a new place in Hayden.
• The new Bakery by the Lake will be on Coeur d'Alene Lake Drive.
• Lean Kitchen will be at 2632 Government Way.
• A Burger King is under construction at 3827 N. Ramsey (just south of Kathleen).
• A new Carl's Jr. is under construction in the former Burger King location on Appleway.
• A new Roger's Ice Cream & Burgers is under construction on Government Way behind Wells Fargo Bank on Appleway.
• Cork & Tap in Riverstone will reopen with many changes.
• The new Hardwick Hardware is under construction at 3820 E. Mullan in Post Falls.
• A new place at the corner of Government Way and Lancaster will be a Golden Glo Coffee Shop.
• CdA Acupuncture & Holistic Healing is opening at 810 Sherman Ave.
• The Wine House is coming into 1621 Sherman.
• A Bluegrass clubhouse will be built at 1586 W. Switchgrass Lane.
• A Chase Bank will be built in front of Tractor Supply on Neider Ave.
• A Starbucks Coffee building is under construction kitty-corner from the Kroc at Ramsey and Maria.
• Your kid's spouse is an inlaw. If they divorce is that person an outlaw?
• Contact Nils Rosdahl at nrosdahl@cdapress.com.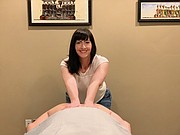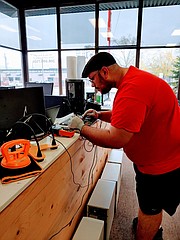 Recent Headlines
---