Post Falls honors grads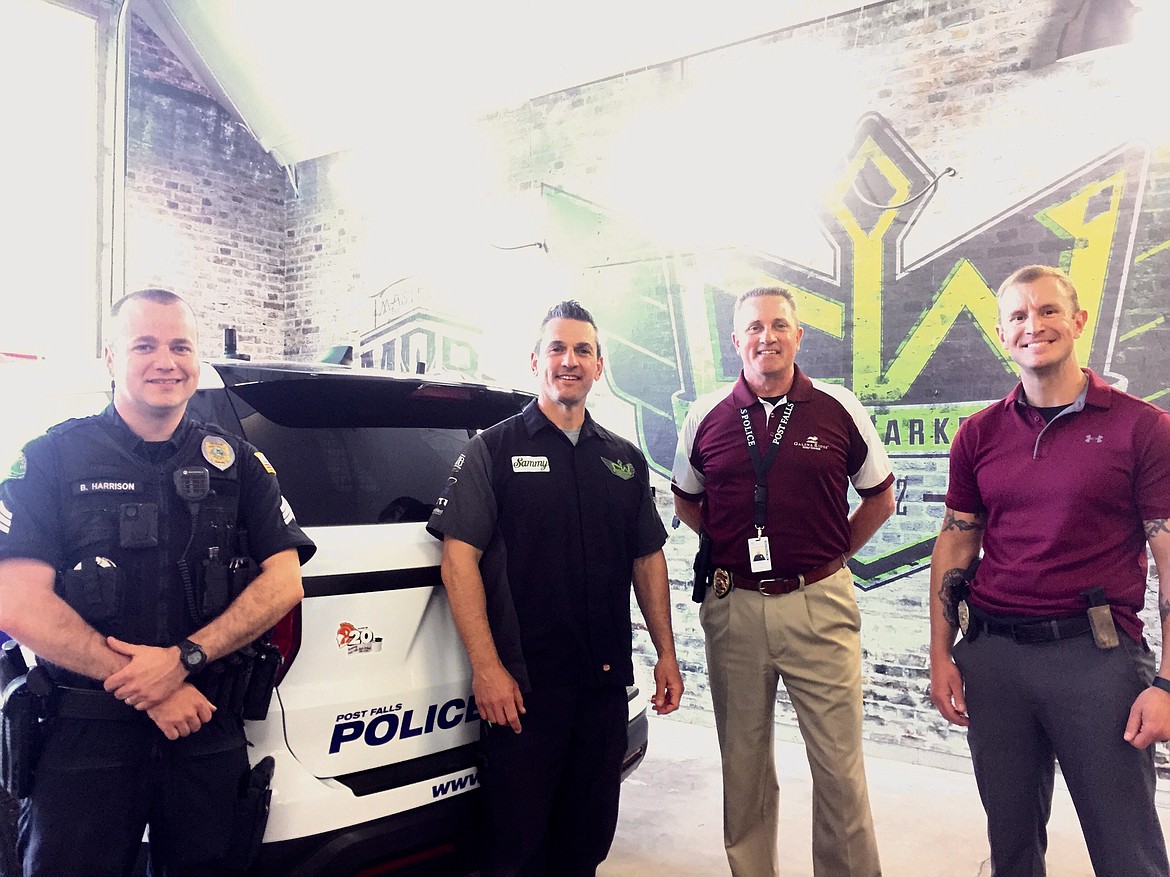 Post Falls Police Sgt. Brian Harrison, CW Wraps owner Sam Carlino, Post Falls Police Chief Pat Knight, and Post Falls Police Capt. Jason Mealer stand alongside a patrol car adorned with a new sticker celebrating the Post Falls High School class of 2020.
Photos by JENNIFER PASSARO/Press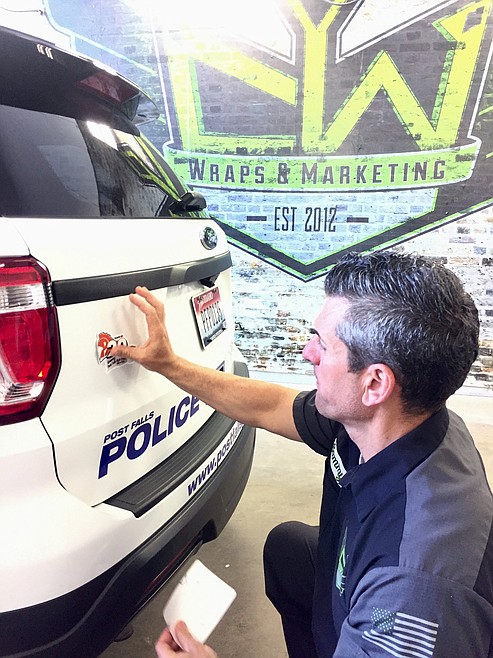 Sam Carlino, owner of CW Wraps, affixes a sticker to a Post Falls Police car, honoring the Post Falls High School class of 2020. Carlino's team designed, printed, and donated 100 stickers for the city to use on its vehicles.
Previous
Next
by
JENNIFER PASSARO
Staff Writer
|
May 9, 2020 1:00 AM
Post Falls Police Chief Pat Knight knew he had to do something to support the senior high school class of 2020.
"Those kids have been in school for 12 years and now they are sitting home, missing prom, senior pranks, and their athletics," Knight said.
So he sat down with city officials to think of a way to honor the graduating class of Post Falls High School. City administrator Shelly Enderud thought what better way to celebrate the seniors than to show support on the city's vehicles, including the patrol cars.
Sam Carlino, owner of CW Wraps in Post Falls, jumped on the idea, designing and donating 100 stickers to the city.
"We threw a roll of toilet paper on there to be corny and fun," Carlino said.
The stickers read simply "Honoring Post Falls High School Class of 2020" on a roll of toilet paper wearing a graduation cap. A Trojan warrior, the high school's mascot, fills the background of the sticker in profile, saluting the school's spirit.
Each sticker is made from the same material Carlino uses for vehicle wraps and will last a long time in all weather conditions. The stickers were designed and produced onsite. They are available for purchase on the company's website at cwwraps.com.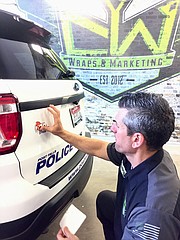 Recent Headlines
---