Car d'Lane gets the yellow light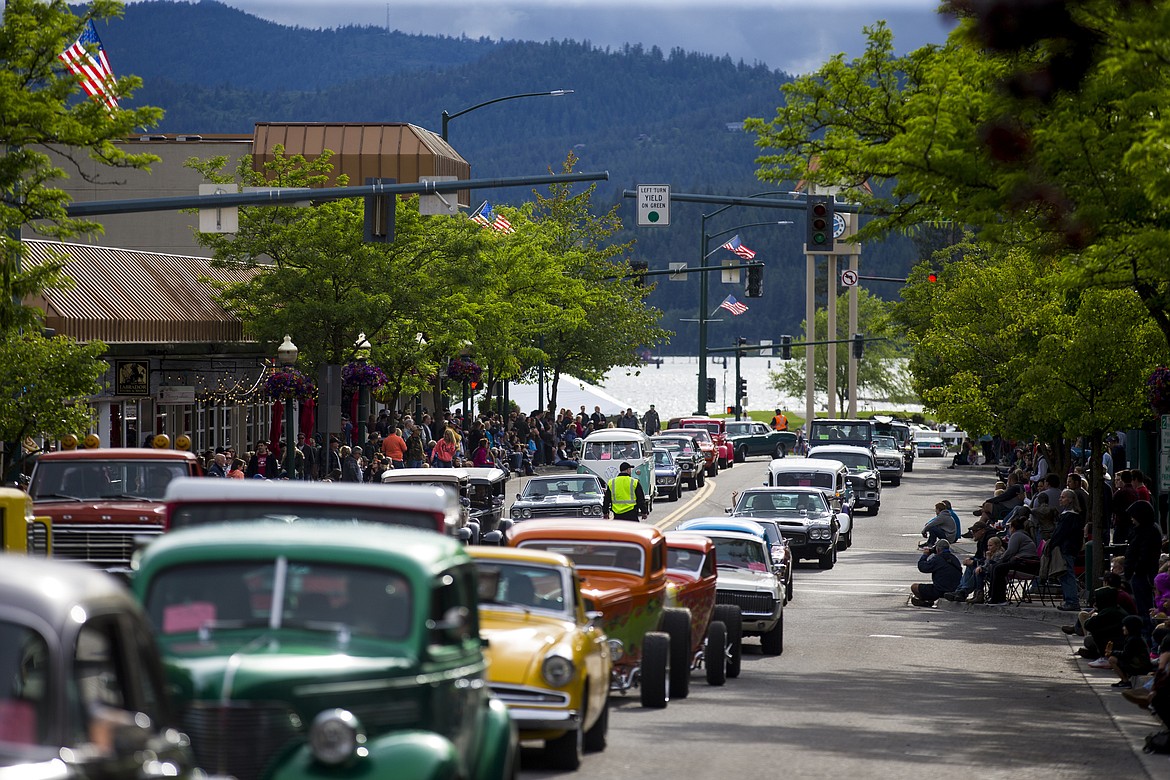 Cars and trucks of all kinds line Sherman Avenue during Car d'Lane in 2017. This year's event has been postponed until July 17 and 18.
LOREN BENOIT/Press file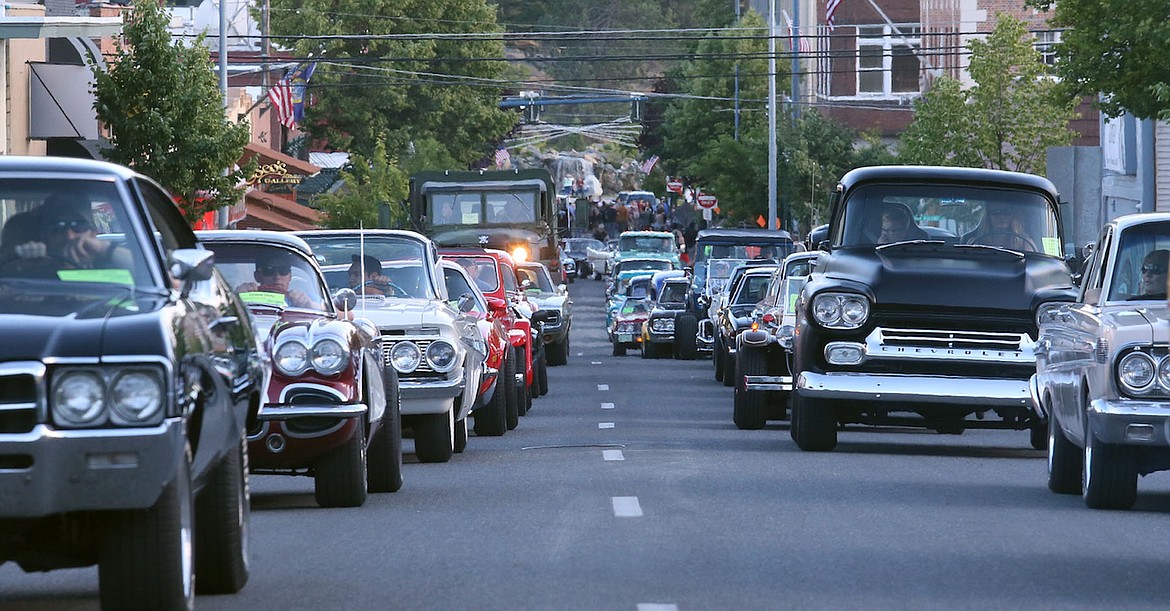 Vehicles from 1980 and earlier paraded through downtown Coeur d'Alene Friday night as part of the 28th annual Car d'Lane celebration, sponsored by the Coeur d'Alene Downtown Association. (JUDD WILSON/Press)
Previous
Next
Annual downtown event's 30th anniversary pushed back to July 17-18
One of the most popular events in Coeur d'Alene and a long-running Father's Day tradition has been postponed one month by the coronavirus, but local leaders say participants gearing up for Car d'Lane shouldn't hit the brakes.
The Coeur d'Alene Downtown Association confirmed that Car d'Lane, the ritual classic car cruise and show, has been postponed until July 17 and 18. The event, which celebrates its 30th anniversary this year, is typically held on Father's Day weekend.
"In light of recent circumstances, the Coeur d'Alene Downtown Association has made the decision to reschedule Car d'Lane from June 18-19 to July 17-18," the association said in a statement. "From discussions with Panhandle Health District and the city of Coeur d'Alene, we collaboratively feel this is in the best interest of our community and participants to reschedule to this later date."
Car d'Lane has consistently been a huge local draw since its 1990 inception. Cars spend the opening Friday each year cruising along Lakeside and Sherman avenues, bringing out substantial crowds and invigorating businesses with foot traffic. The economic boost continues each following Saturday with classic cars lined up down Sherman and Front avenues, spawning more business into shops and booths.
But those crowds are often shoulder-to-shoulder along the route, a deal-breaker as COVID-19 continues to leave its impression on Idaho, America and the rest of the world.
That said, organizers were both optimistic and confident the two-day event is only getting a yellow-light postponement, rather than a full red-light cancellation. When asked if the event was in danger of being canceled, the answer was a resounding no.
"We are so excited to announce the 30th anniversary of Car d'Lane will take place at a later date," Emily Boyd of the Downtown Association said. "Normally on Father's Day weekend, the Coeur d'Alene Downtown Association found it in the best interest of our community and participants to reschedule to July."
Mayor Steve Widmyer championed the decision, adding that he has faith Car d'Lane will still be a safe and attractive draw.
"I'm happy that Car d'Lane will be held this summer," Widmyer said. "The new later date will allow the Downtown Association the additional time to plan a safe, fun event."
Some of those plans have already been formulated. Boyd said the structure of the event will change slightly. To minimize contact, participants can only pre-register online; same-day registration will not be allowed this year. Registration packets will be mailed out. Participants can register at cdadowntown/cardlane on or before June 29.
"This will help with social distancing," Boyd said, "as well as help our team successfully limit the number of entries."
Audiences will likely see a different Car d'Lane from the sidewalks, as well. Boyd said spectators will be encouraged to wear face masks, practice safe social distancing and stay home if they are feeling ill. For those vulnerable populations and those not yet ready to venture outside, the Friday, July 17 cruise will be livestreamed on the Downtown Association's Facebook page. For the Saturday, July 18 show, cars will be spaced with extra distance between to provide car lovers the ability to practice social distancing.
"The event has evolved a lot over the 30 years it has been around," Boyd said, "and yet, it has always remained true to its character of being a wholesome event that brings family and friends together to share a unique and memorable experience. Things may look a little different this year, but the passion for classic cars and the spirit of Car d'Lane remains strong through this transition."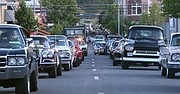 Recent Headlines
---