Kastning, Okuniewicz square off
The following is a look at the candidates for State Representative Position B, District 2
Doug Okuniewicz
Doug Okuniewicz, 54, of Hayden, is running for the District 2 seat B Representative post.
"Doug wants to be part of the solution," says his website. "Like many, Doug is profoundly unhappy with the current state of governance and bureaucracy in our country."
The conservative Republican who goes by Doug O said his desire to seek office, he wrote previously to The Press, started with a conversation he had with his dad a few years ago about how an elected official violated the public trust.
"It was during that conversation that I said something along the lines that I couldn't understand how anyone would do that, and that if I had been in that fellow's position, I would never have voted for my own personal interests over the interests of those who elected me. In response, my dad told me to put my money where my mouth is," Okuniewicz wrote.
So he is.
He says he stands for: Protecting the unborn; pro Second Amendment; school choice, property rights.
Okuniewicz, who has degrees from the University of Alabama and the University of Nevada, sees three key issues facing North Idaho:
Proposed criminal Re-entry Center: He is against it. "I will oppose any bills or funding that would go toward placing a re-entry center here in our community. I will also draft legislation that will require the Idaho Department of Correction to seek local approval before they can put a facility in any community around the state."
Property taxes: They are too high. "One concept I intend to explore is the potential for consolidating taxing districts located within a county in order to reduce the size of government and the related expenses that are currently passed on to property owners."
Refugee resettlement: "As Americans, we are sympathetic to people who are trying to escape from those countries. However, many people are also concerned that many refugees still waiting to enter the U.S. may not have been properly vetted under the prior administration."
He will work with fellow legislators to draft a bill that requires statewide agreement before the governor can opt in to the federal refugee resettlement program.
Okuniewicz wrote that he has experience drafting legislation, writing requests for Attorney General opinions, testifying before government representatives. He has over 25 years' experience reading and writing legal documents. He and wife Lori have two children.
"I already have a thorough understanding of the legislative processes behind getting a good bill passed, or a bad bill killed. But, most importantly, I have solid, professional relationships with many sitting legislators from around the state."
Tim Kastning
Tim Kastning, 60, gets right to the point for why he is running for office.
"I believe by getting involved in our community we can make a difference in the lives of people, and when it comes right down to it, it's about people. I want to make a difference in our state, community, and the lives of people."
He describes himself as a social and fiscal conservative who believes government is too big and costs too much.
"His purpose is to preserve & defend Idaho's conservative values," says his website.
He sees three key challenges facing the state: Property taxes, Second Amendment rights and limited growth of government.
To resolve them:
"I will work with other legislators and the members of the Tax and Revenue Committee to find ways to reduce property taxes. This year a bill was passed in the House of Representatives to freeze property taxes for one year to give time to explore options to reduce property taxes. I support this measure."
"Our Second Amendment rights are protected by the United States and Idaho constitutions. Unless the constitutions are changed, these rights are secure and guaranteed. I will vigorously oppose any changes related to our right to bear arms. When I take the oath of office to uphold the constitution — that is exactly what I will do."
"One of the items in the equation of limiting government that is sorely lacking is personal responsibility. A question I ask myself is, "should government be doing things that people should be doing for themselves?" I believe Idahoans want government to be limited, and they are willing to take personal responsibility for their own well-being."
A few of his basic platform points are: end abortions in Idaho; reduce regulations; repeal the grocery tax; end common core education standards; legalize industrial hemp and CBD oil; and support state management of natural resources.
The Rathdrum man is a graduate of Baptist Bible College. He served four years in the U.S. Air Force. He has served on many Kootenai County Republican committees, advisory councils, and associations, as well as roles with the International Society of Arboriculture. He and his wife Karen have eight children.
Kastning cites experience working as Congressman Russell Fulcher's regional director, his 30 years as a small business owner (Grace Tree Service) and his ties to longtime North Idaho as skills and experience to qualify him for this job.
"I understand the stresses on families. I am a pro-family candidate that believes that parents are the ones that should be deciding for their children when it comes to school choice and medical decisions.
"I will use these life experiences to work on legislation that will bring the most freedom and Liberty to the citizens of Idaho."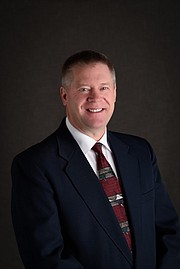 Recent Headlines
---