Constitutional scholar to present library lecture via Zoon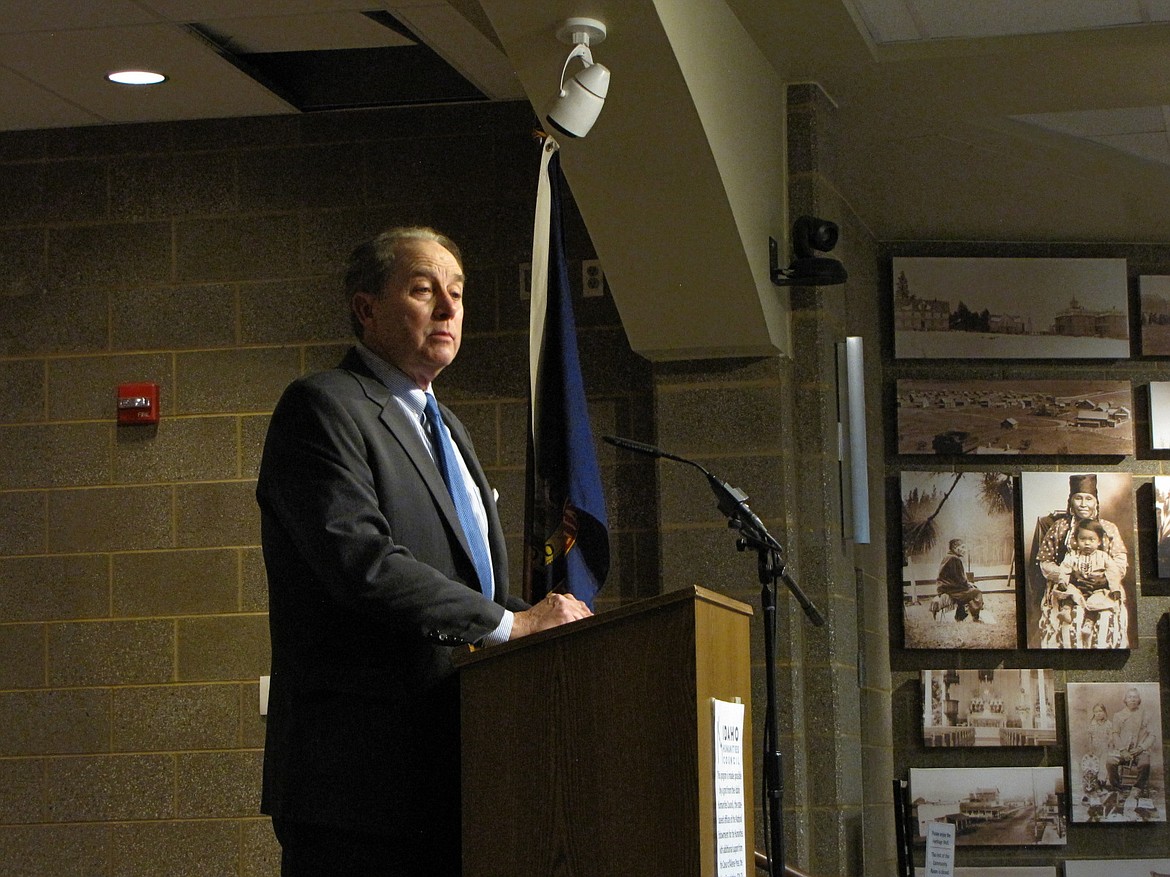 Dr. David Adler speaking at the library in 2019.
COEUR d'ALENE – Constitutional scholar, author, and lecturer Dr. David Adler will present his ninth lecture for the Coeur d'Alene Public Library by way of an online meeting service at 6 p.m., Thursday, May 28.
The Adler Lecture was delayed this year due to the temporary closure of the library in the effort to slow the spread of the COVID-19 virus. The library has since reopened for curbside service, but the building remains closed to the public. All programs for children, teens, and adults remain online until at least June.
Adler, President of Alturas Institute, a nonprofit organization created to promote civic education and civil dialogue, will lecture on, "Executive Powers and Congressional Oversight in Response to National Emergencies."
Adler has previously lectured at the library on "Constitutional Conservatism and the Limits of Presidential Power" in 2019, "Fake News and the Freedom of the Press" in 2018, "Executive Orders and Executive Power in the Trump Presidency" in 2017, "The Supreme Court: Presidential Powers and Political Pressure," in 2016; "The Second Amendment: Fundamentals and Myths," in 2015; "The Constitution and Religion: Origins, Challenges and Accommodations," in 2014; "The State of the Presidency: Constitutional and Political Challenges," in 2013; and "Holding Government Accountable," in 2012.
In addition to the Alturas Institute, the free lecture is sponsored by the Coeur d'Alene Press, the Friends of the Library, and CDA-TV.
Recent Headlines
---