About 400 attend National Day of Prayer at McEuen Park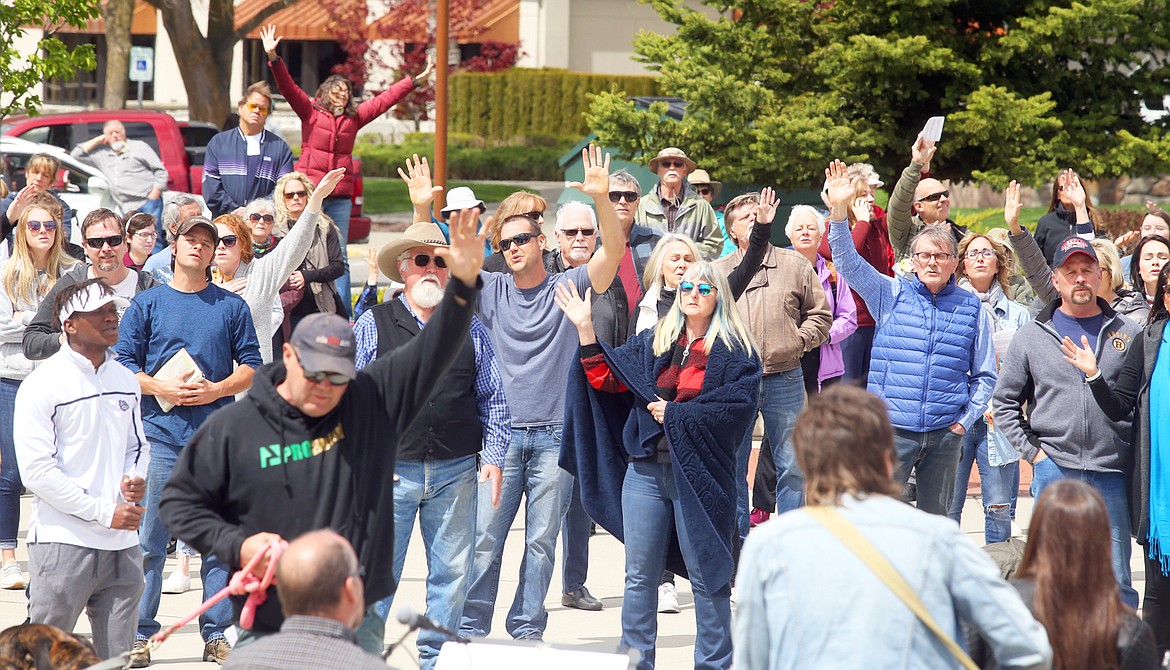 People raise their hands at the National Day of Prayer at McEuen Park Thursday.
BILL BULEY/Press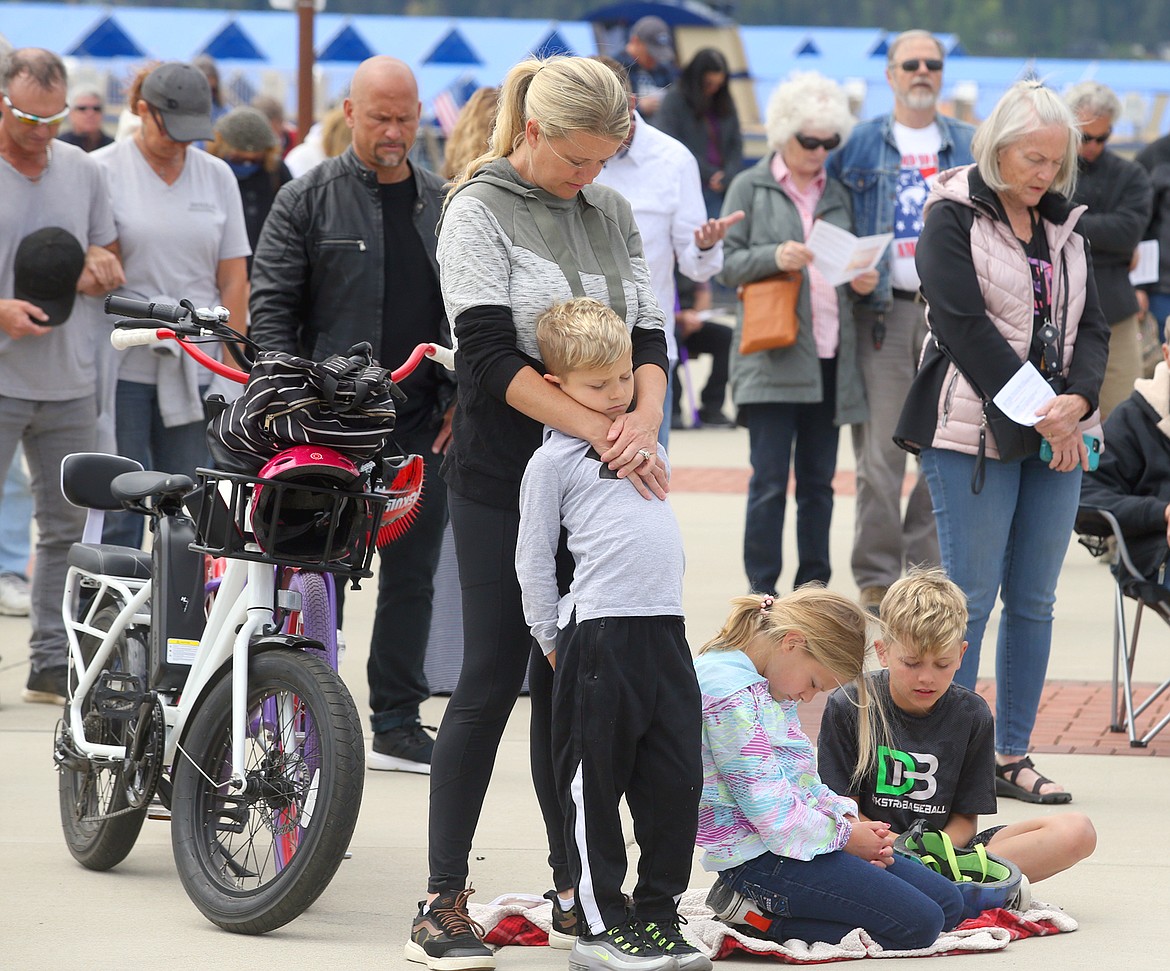 BILL BULEY/Press Brianna Adams holds son Cannon while daughter Berlyn and son Aven bow their heads during the National Day of Prayer at McEuen Park on Wednesday.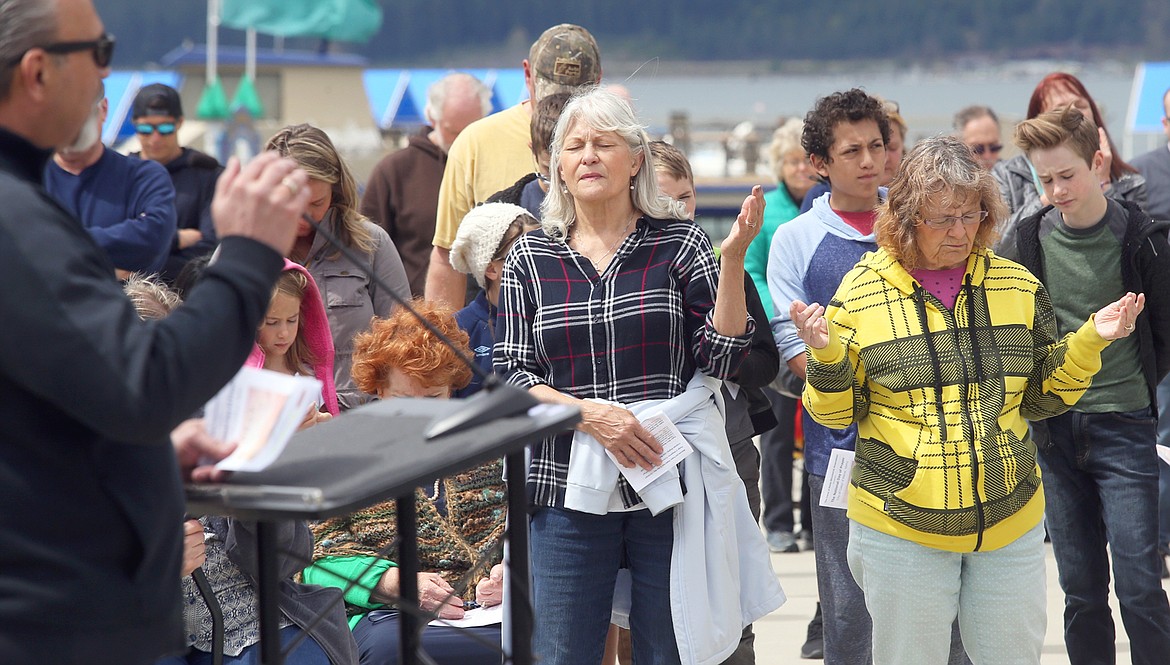 BILL BULEY/Press Susan Price Lake, left, and Sandra Demers hold their hands in prayer, led by Pastor Paul Van Noy on Thursday during the National Day of Prayer at McEuen Park.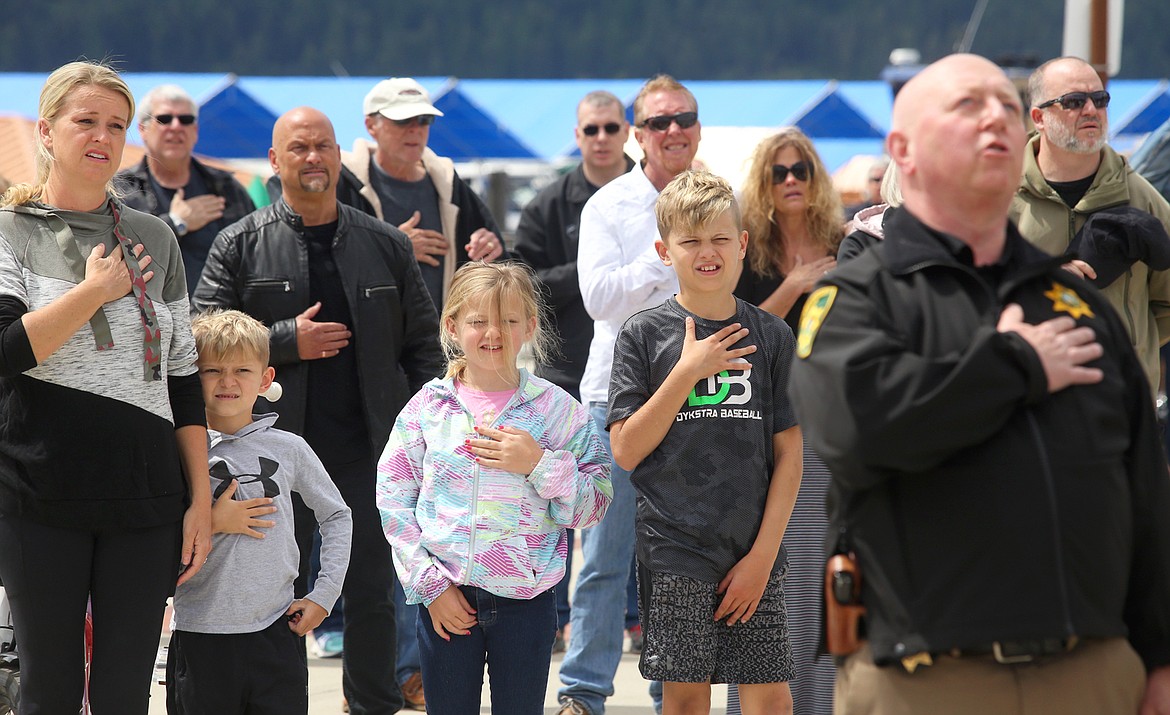 BILL BULEY/Press Brianna Adams and children Cannon, Berlyn and Aven recite the Pledge of Allegiance, led by Kootenai County Sheriff Ben Wolfinger, foreground, during the National Day of Prayer at McEuen Park on Thursday.
Previous
Next
by
BILL BULEY
Staff Writer
|
May 8, 2020 1:15 AM
About 400 attend National Day of Prayer at McEuen Park
COEUR d'ALENE — It had been a while since Jan and Ed de Bruin attended a National Day of Prayer ceremony. But Thursday, they did just that as they joined the gathering at McEuen Park.
"We just really understand that our nation needs a great deal of prayer, especially now," Ed de Bruin said.
The couple recently moved to Kootenai County and said with the anger, divisiveness, and fear around the country because of the coronavirus, they were glad to see a turnout that united so many people.
"It's a great way for churches to come together, show they care about their community, that they love God," Ed de Bruin said.
About 400 people showed up for the National Day of Prayer rally put on by the Coeur d'Alene Ministerial Association. They prayed, sang, raised their hands in worship and bowed their heads in respect on a cloudy afternoon.
Thousands more joined online and listened via the radio.
Pastors from 15 churches prayed for different people and areas, including President Donald Trump, branches of government, elected and community leaders and the residents of Kootenai County. They also prayed for strength, national repentance and for an outpouring of God's grace.
The crowd of young and old stood, sat and kneeled in the plaza area, stairs and surrounding grassy slopes around the Veterans Memorial.
"I'm so happy to see people," said Pastor Paul Van Noy of Candlelight Christian Fellowship.
He said churches were doing what they need to do to be peacemakers in the midst of the coronavirus that has divided a nation. Some argue it's time to reopen all businesses as the economy is reeling, while others say it's too early, too risky, and urge people to stay home.
"I can tell you, we're not worried, we're trusting the Lord," Van Noy said. "We're being safe, we're making sure everyone is safe out there today. We are just absolutely excited to be joining our hearts together."
Kootenai County Sheriff Ben Wolfinger led the Pledge of Allegiance. People for the most part stood together, though some spread out to maintain social distancing guidelines. Few, if any, wore face masks.
Pastor Paul Peabody of Grace Bible Church prayed for Gov. Brad Little.
"I bet nothing he has faced so far equals what he is facing right now," Peabody said. "We may not agree with him, but let's pray for him."
Pastor Geoffrey Winkler of New Life Church prayed for first responders, and asked them to raise their hands.
"Let them know how much we appreciate them, how much we love them," he said as the group applauded.
Pastor Mike Slothower of River of Life Friends prayed for the upcoming election and said people should vote.
"May the church not be silent in this election," he said.
Friends Susan Price Lake and Sandra Demers were happy to be there.
"We love to be together," Price Lake said.
"Everything they lifted up in prayer was just awesome," Demers added.
Don Bradway said during this time when so many are under stress, it was great to see people come together and worship the Lord.
"It's like a big family union. We're back in church now, but more importantly, this is a public expression of who Christ is in our lives," he said.
Pastor Jonathan Owens of Heart of the City said he believed there was a large turnout because so many are going through hard times.
"In tribulation, God is glorified and he moves," Owens said.
Brianna Adams and her family recently moved to Coeur d'Alene. She and her three children attended the National Day of Prayer.
"I thought it was awesome," she said. "It made me proud to be here today."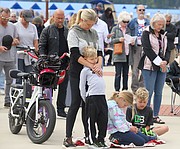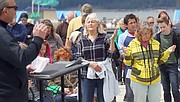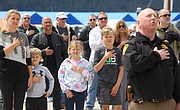 Recent Headlines
---