Jewelry in the hen house, Run boy run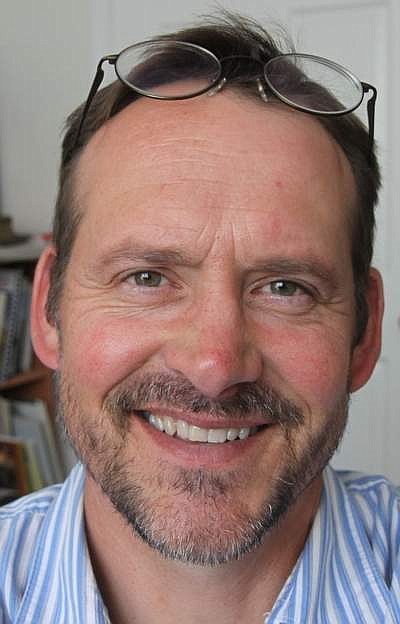 Ruby and topaz lace, emerald frizzle, gold bars.
His wife collects chickens like other women take to jewelry.
It isn't a bad thing, I think. It just came on kind of suddenly.
He bought an Auricana rooster for her birthday and then splurged on their anniversary. He said the hatchery catalog has been open to a certain page in a conspicuous manner for weeks, so he started saving for a clutch of Ancona eggs.
The breed is rare in the U.S., according to the catalog people and can fare well on scanty rations. They attack owls and feed on coyotes, so they should fit right in at the 7-acre poultry patch in predator holler, the man studiously said.
Just for the heck of it — he called it romantic — he dropped a fistful of dollars for a few Wyandottes. They are good, medium-weight fowl for small family flocks kept under rugged conditions, according to the official description in the poultry handler's guide — a small magazine his wife keeps under her pillow.
Their combs do not freeze as easily as single combs and the hens make good mothers.
Their good disposition, attractive curves and many color patterns make them a solid choice for fanciers and farmers alike. He told me this, straight-faced over coffee that had gone cold because of my rapt attention at the change in his demeanor.
"What was that breed again? Wyandottes?" I asked and noticed a flicker in his eye.
"Yeah that's it," he replied and explained how the person in Georgia who raises the variety and ships chickens of all ages, and in various stages of health, to 4-H members and farmers throughout the U.S. asked why he wanted that particular breed.
"Don't you already have enough chickens?" The chicken man asked.
That's when the telephone reception crackled like a boot on a pile of layer pellets. He simply couldn't stand this sort of interrogation. Then he learned Chicken Man was once an engineer who took to raising fowl at the behest of his wife, who left her job as an account executive because of a blue Andalusian.
"Watch out," the chicken man warned. "Passion for poultry can have unexpected results."
This paranoia among the husbandry crowd made me smile.
That was last year, of course, well before his Auricanas laid hundreds of blue, pink and green eggs the color of pond water.
Before we got the barred rocks and the silver leghorns that guard his woodshed like yellow-eyed banshees.
And before his daughters started waking up in the middle of the night to rise from their feather beds to pull on his fingers with the words, "Daddy can you go out and check the chickens, I think I heard them fuss."
He lumbers into the starless night with his long underwear flaps open and a 16-gauge single shot poking the misty night like a cow prod.
He checks the pens and inhales the odoriferous stew of chicken dung, pellets and feathers before returning to flop into bed and the inevitable dreams of drumsticks and gravy.
Twice there have been raccoons, but they were denied, he said.
It dawned on him the guy from Georgia might have a point.
This passion for Minorcas and Orpingtons may require a 20-box addition on the coop and a few more roosts. He may need to take a few weeks off. Might head to Georgia to see what real poultry cultivation entails.
He scraped the chicken dip from his city shoes.
"It's not a bad trade-off," he said. "Poultry instead of diamond earrings, pretty China, silverware, or a new car for that matter."
There was just one hangup.
"Every time I walk into the coop, they tell me what I am," he said. "They say I'm cheap, cheap, cheap."
• • •
Ralph Bartholdt is a staff writer at the Coeur d'Alene Press. He can be reached at rbartholdt@cdapress.com
Recent Headlines
---