Fish and Game want help solving elk poaching case near Blanchard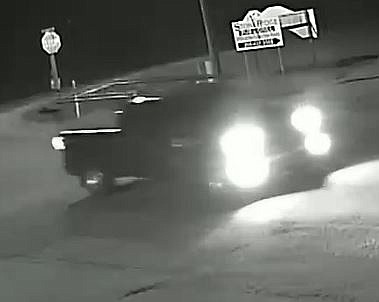 IDFG officers are looking for the owner of a dark-colored Toyota Tundra, estimated year 2015 to present, who may be conected to a poaching April 17 near Blanchard. Anyone with information may call the Citizens Against Poaching Hotline at 1-800-632-5999.
Photo courtesy of IDFG
by
RALPH BARTHOLDT
Staff Writer
|
May 7, 2020 1:00 AM
Fish and Game police are still looking for the poachers who killed and left to waste an elk and a deer last month near Blanchard, according to Idaho Fish and Game.
The cow elk and white-tailed doe were illegally shot April 17 near the Idaho, Washington border, three miles west of Blanchard in a field along the Blanchard-Elk Road, Fish and Game said.
"It was a senseless crime," said Doug Meyer, a Fish and Game conservation officer.
Necropsies revealed both animals were pregnant and would have produced offspring in the next couple of months, according to Fish and Game.
Officials are asking anyone with information to call the Citizens Against Poaching Hotline at 1-800-632-5999. A reward of up to $2,500 is available for information that leads to a citation.
Conservation officers recently released a photo of a pickup truck that may be tied to the poaching and are asking for the public's help to identify the owners of the vehicle.
Officers are looking for the owner of a dark-colored Toyota Tundra, estimated year 2015 to present. The vehicle has a ladder rack in the bed and appears to have a small step on the passenger side.
The elk and deer are believed to have been shot between 10 p.m. and 2 a.m. The quarters were removed then dumped off Blanchard Cutoff Road, east of Highway 41.
Officers from game departments in Idaho and Washington are working together on the case.
Recent Headlines
---