Best of the 2010s - part 1 - just missed the cut
By TYLER WILSON
Coeur Voice contributor
With limited new movie options at the moment, now is a great opportunity to reflect on the past decade. Most critics rushed to create their Best of 2010s lists at the end of 2019. Fools. Now what are they writing about?
Last week, I recapped my #1 picks for each year of the decade and discussed the approach I'd be taking for the Decade list. I decided on making a Top 20 and warned that my previous #1s wouldn't necessarily be represented on this countdown.
Though it sounds arbitrary, the process of narrowing the field has been tough. This week, I want to highlight some titles that just missed my Top 20. There are some surprises here - movies that made many, many other Best of the Decade list. In the end, I had to go with personal preferences over consensus quality.
Honorable Mentions:
"Moonlight" (2016)
Widely regarded as one of the finest Best Picture winners in recent history, Barry Jenkins' "Moonlight" certainly belongs on an objective list of the decade's greatest cinematic achievements. It's beautifully made and takes a meticulous path to an emotionally-resonant final act.
"Her" (2013)
Joaquin Phoenix crushed the 2010s, delivering one powerhouse performance after another and culminating with his Oscar win in last year's "Joker." "Her," from writer/director Spike Jonze, won an Oscar for Original Screenplay with its story of a lovelorn man who develops feelings for the A.I. in his computer operating system (to be fair, it's voiced by Scarlett Johannson). The film's ideas about connection in an increasingly digital world are even more relevant post COVID-19.
"Inside Llewyn Davis" (2013)
It feels wrong to exclude the Coens on a list of the best films of the decade. They had a few legitimate contenders too, from the Western anthology film, "The Ballad of Buster Scruggs," to the underrated Old Hollywood musical, "Hail, Caesar!" The folk musical-drama, "Inside Llewyn Davis" came the closest, led by a star-making performance by Oscar Isaac.
Another Isaac-led film, Alex Garland's cerebral sci-fi entry, "Ex Machina" from 2014 also just missed the final list.
"Arrival" (2016)
Another brainy science-fiction entry lands just outside the Top 20. Denis Villeneuve's brilliantly twisty "Arrival" examines how communication barriers can cripple scientific discovery. Amy Adams, another all-star of the decade, turns in the most relatable and powerful performance of her insanely-stellar career.
Let us also use this space to celebrate Villeneuve's incredible decade of work, which also includes 2013's "Prisoners" and the ambitious, worthy sequel, "Blade Runner 2049."
"Moneyball" (2011)
This one hurts. Originally landing at #1 on my Best of 2011 list, "Moneyball" rides a witty, airtight script from Steven Zaillian and Aaron Sorkin and a reliably charming Brad Pitt performance to craft a compelling drama about reading baseball statistics.
I love baseball, and maybe I'm just upset about there being no professional baseball right now. I might regret this omission later.
"La La Land" (2016)
Another former #1. In the end, I love the 2016 trio of "La La Land," "Moonlight" and "Arrival" equally, so if one wasn't going to make it, then all of them had to go.
More honorable mentions:
- Edgar Wright's vibrant "Scott Pilgrim vs. the World" (2010)
- The Ryan Gosling mood piece, "Drive" (2011)
- The apocalyptic "Melancholia" (2011)
- Steven Spielberg's historical biopic, "Lincoln" (2012)
- Richard Linklater's incisive trilogy capper, "Before Midnight" (2013)
- Alfonso Cuaron's stunning "Gravity" (2013)
- The mesmerizing, intoxicating alien invasion drama, "Under the Skin" (2014)
- Journalism drama, "Spotlight" (2015)
-Two Paul Thomas Anderson masterworks, "Inherent Vice" (2014) and "Phantom Thread" (2017)
- Yorgos Lanthimos' bizarre one-two punch of "The Lobster" (2016) and "The Favourite" (2018)
- The delightfully divisive "Star Wars: The Last Jedi" (2017)
- Spike Lee's entertaining and incendiary procedural, "BlacKkKlansman" (2018)
- Coming of age drama, "Eighth Grade" (2018)
- The Mr. Rogers documentary, "Won't You Be My Neighbor?" (2018)
- Workplace/centaur satire, "Sorry to Bother You" (2018)
- Martin Scorsese's most recent epic, "The Irishman" (2019)
Next time: #11-20 picks of the Best Movies of the 2010s.
• • •
What are your favorite movies of the 2010s? Tell me what should make my list by emailing twilson@cdapress.com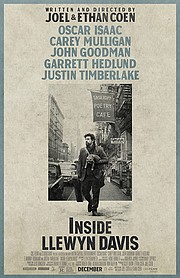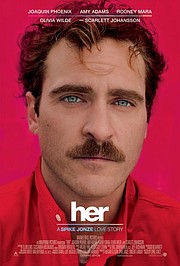 Recent Headlines
---