Lucie Coe Johns Maier, 86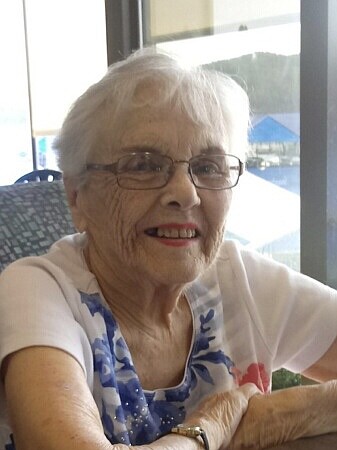 Lucie Coe Johns Maier died at home in Coeur d'Alene, Idaho, on April 4, 2020. Lucie was born on Nov. 2, 1933, in Islip, N.Y., to Jerome W. Johns and Lucie Coe Johns, neé Spence.
Lucie lived in Queens, Saugerties and Pawling, N.Y., as a child, and graduated from high school in Dover Plains, N.Y. Lucie was an excellent student, valedictorian of her senior class, class president, captain of the cheerleaders, editor of the first yearbook in Dover Plains, and was a member of the debate team and the drama club. Lucie graduated from the State University of New York at Albany, majoring in languages, specifically French and Spanish. She was a member of a Psi Gamma sorority.
After college graduation in 1956, Lucie took a teaching position in Mechanicville, N.Y., where she met her future husband, Fritz A. Maier. She taught languages in high school until shortly after her marriage to Fritz on April 21, 1957, in Pawling.
Lucie and Fritz traveled extensively after their retirement in 1982. They moved from Neptune Beach, Fla., to Telluride, Colo., in 1982. While in Telluride, Lucie worked part-time in the local grocery store and said that was one of her favorite jobs. She and Fritz traveled frequently to Switzerland and loved being there.
In 1993, Lucie and Fritz moved to Coeur d'Alene, where Lucie was a 26-year member of the Coeur d'Aleers women's singing group.
Lucie and Fritz were always active in the Episcopal Church wherever they lived and were long-time members of St. Luke's Episcopal Church in Coeur d'Alene. Lucie served as directress of St. Luke's Altar Guild for several years. She also sang in the choir for a number of years.
Lucie was preceded in death by her husband, Fritz Maier. She is survived by her three children: Mark Maier, Amy Maier and Karl Maier; four grandchildren: Alisa Okamoto, Thomas Okamoto, Kristina Okamoto and Melissa Johnson; one great-grandchild, Addison Johnson; her sister, Judi (Dan) Sprague; and several nieces and nephews.
A memorial service will be held at St. Luke's Episcopal Church in Coeur d'Alene at a later date.
Recent Headlines
---