Lorenzo A. Elias, 80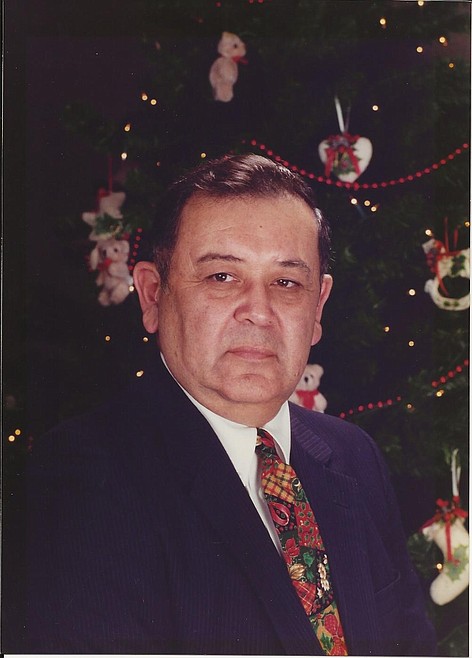 Lorenzo A. Elias, 80, died April 20, 2020, at Kootenai Health, in Coeur d'Alene. He was cremated at Yates Funeral Home and will have his ashes buried in Boise, Idaho, in a private ceremony. Condolences or testimonials may be sent to eliaslj@rezmail.com or call (208) 667-7950.
Born on April 27 in Los Angeles, to Ignacio Romero and Hortencia Elias. He is survived by his wife, Jeanine; children Mary of Beaverton, Ore., Mark of Boise and Jane of Cloverdale, Calif; granddaughter, Anika of Beaverton; siblings, Dr. Ramon Romero and Clara Williams, both of Scottsdale, Ariz.
Larry spent his first years living on his grandfather's ranch in Sonora, Mexico. Reaching school age, he attended a military school in California and went to Hollywood High School, graduating in 1957. He was in the ROTC and in the Boy Scouts, achieving the rank of Eagle Scout in his senior year.
Upon graduation, he joined the U.S. Air Force, taking his basic training at Lackland Air Force Base in San Antonio, Texas. He was then assigned to March AFB in California with the 15th Recon Squadron. From there he served with the 2nd Air Division stationed in Saudi Arabia. He was honorably discharged in 1961.
He attended Los Angeles City College in the sales/marketing program. In 1964 he was hired by the Boy Scouts of America as a professional scout executive and worked in the inner city of Los Angeles (Watts).
In 1968, the Eastman Kodak Company recruited him and he became part of a select sales team serving the automated/engineering markets, and because he was bilingual, he was assigned to the Latin American team. After that he worked throughout the northwest region, from Oregon and later Boise. He was so successful in his career that he achieved the prestigious 100% Club and the Honorary President's Club 18 years in a row. He retired from Kodak in 1989 after 21 years.
Larry's next adventure took him to Alaska, where he ran the sales department for a records management company. Here he won the bid to work on the Exxon Valdez oil spill project in micrographics. On completion of the project he returned to Boise and moved to Worley, Idaho. Here he was recruited by a company to develop the Latin American regions.
A networking corporation from New Hampshire hired him to work with the federal government in the defense department. His work took him to Hawaii, Japan, Okinawa, South Korea and the Diego Garcia Island Naval Base. His final job was again opening up the Latin regions, and at age 70 he retired. He always said coming home from abroad and seeing the American flag made him realize how happy he was to be an American.
Throughout his remarkable life Larry was also busy participating in community activities. He was Scout Master for troops in Saudi Arabia, Los Angeles and Boise. He was an active volunteer for the Idaho Department of Fish and Game, teaching hunter education, and he was a volunteer reservist for more than 38 years. He was honored many times for his dedication and received the 2010 Panhandle Region, Instructor of the Year and the Wildlife Reservist of the Year awards.
Larry loved the outdoors; he enjoyed gardening, traveling, camping, outdoor cooking, hiking, boating, fishing and just sitting around the fire pit on his own property. He said it all started when as a little boy on his grandfather's ranch, he was given a bloodhound puppy with which to go off and explore. He's been off exploring ever since. His love of life never waned.
Recent Headlines
---