Drive-through Starbucks to open on Ramsey Road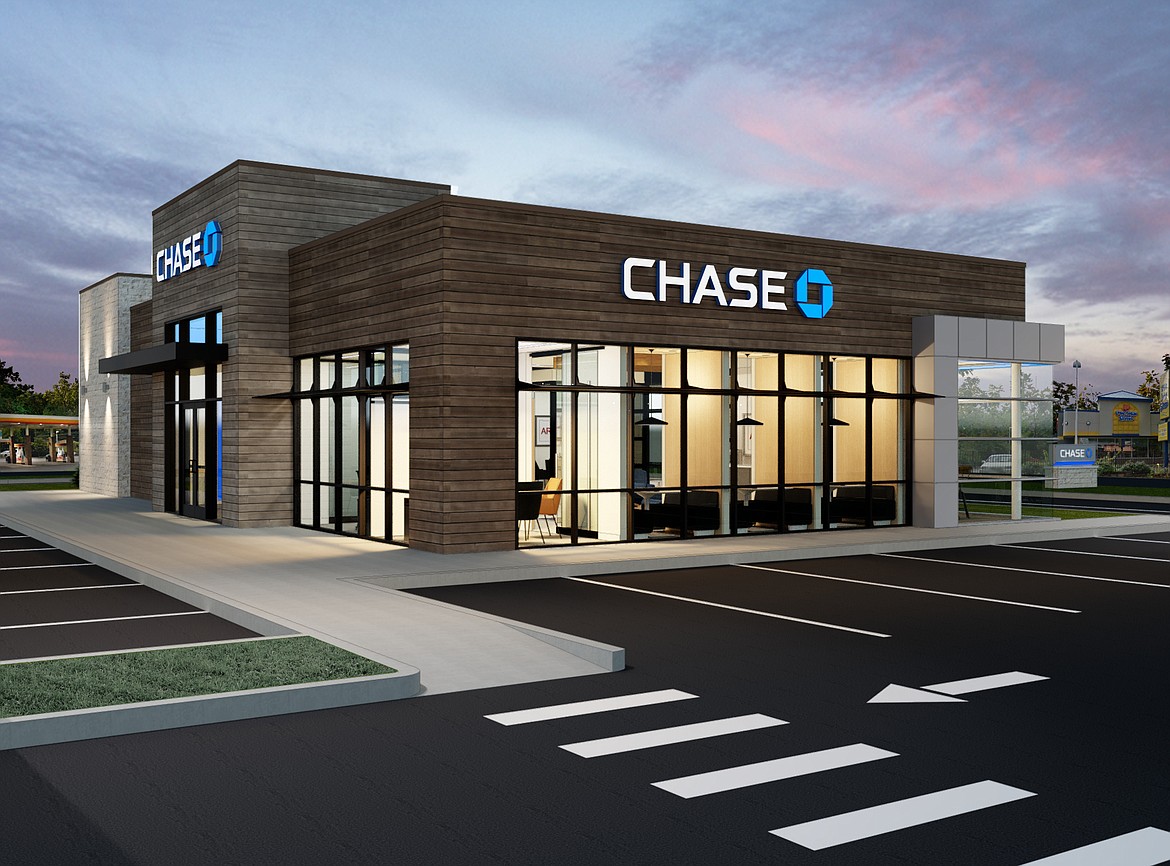 An exterior drawing of the new Chase Bank planned at 143 W. Neider Ave. (in front of Tractor Supply).

Courtesy photo Hickory Sheds of North Idaho has moved from Kathleen Avenue to 1418 W. Appleway.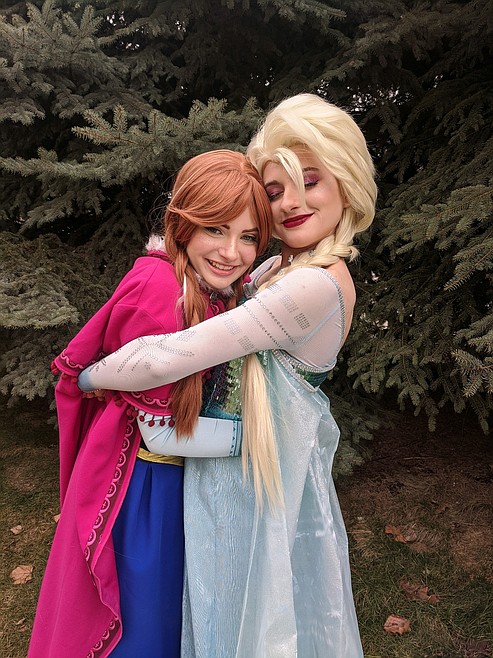 Courtesy photo The Ice Princesses, from the movie "Frozen," are among the characters available for private parties throughDreams are Forever Events, located in Dalton Gardens.
Previous
Next
With at least 23,768 outlets and its headquarters in the Northwest, Starbucks is building a new outlet in Coeur d'Alene.
Located in the northwest corner of the Crossroads complex (off Ramsey Road, kitty-corner from the Kroc Center), this Starbucks will include indoor seating and a drive-through. With its first location in Seattle's Pike Place Market, Starbucks offers hot and cold coffees, teas, yogurt, custards, breakfasts, lunches, snacks, sweets and bakery goods.
Hughes Investments owns the new Cd'A place and has a 4,400-square-foot pad available next door. For Hughes check www.hughesinv.com. For Starbucks check www.starbucks.com.
New Chase Bank planned at 143 W. Neider
Soon under construction with a late 2020 opening planned, Chase Bank will be at 143 W. Neider Ave. (in front of Tractor Supply). It will replace its overgrown outlet in the Fred Meyer complex where a Chase ATM will remain.
Chase Bank offers checking and savings accounts, business banking, mortgages, investment products and advisers. The new place will have a community wall (with local highlights), a room for educational events, three ATMs and a 24-hour drive-up.
With its headquarters in Manhattan of New York City, the bank began in 1799 with founder Aaron Burr and now has 4,866 outlets. The financial services-holding company is JP Morgan Chase.
The digital tools and tailored in-branch experiences include financial advice from short-term savings to retirement. The website www.chase.com and the mobile app are used for bank account access and monitoring.
Hickory Sheds moves to West Appleway
Offering sheds, barns, cabins, playhouses, garages and animal shelters from 8x8 up to 16x40, Hickory Sheds of North Idaho has moved from Kathleen Avenue to 1418 W. Appleway.
Starting at their current address as the Art and Home Center nine years ago, owners John and Pat Motley offer options of 35 buildings with free delivery up to 30 miles. Sheri Howard helps with business hours of 10 a.m. to 4 p.m. weekdays, 10 a.m. to 2 p.m. Saturday and by appointment.
Delivery is within a week with special orders two to three weeks. Phone 208-714-0396. Check www.hickoryshedsNI.com.
Dreams Are Forever opening in Dalton Gardens
Featuring five princesses, the grand opening for Dreams Are Forever Events is 1-3 p.m. Saturday at 6848 N. Government Way (Suite 113) in Silver Lake Square in Dalton Gardens. Safety guidelines will be followed.
Free meet-and-greet events will feature different themes and characters every Saturday in May. The center is available for private parties and will host ticketed public events with characters from popular culture including princesses, superheroes, wizards, villains and galactic heroes.
Manager is Heather Roberts. Phone 805-245-0964. Check www.dreamsareforever-events.com.
And now the Tidbits
• Dawn's Classic Cuts will be a dog grooming business at 1522 E. Sherman.
• Atlas Building Group will have a new office in Riverstone.
• P1FCU, Auto Zone and a gas station-convenience store are all coming into Athol.
• Green Mountain Construction in late May will have its administrative office at 1026 N. Fourth (being remodeled).
• Watch for a new eatery where San Francisco Sourdough was downtown.
• Solder & Stone Jewelry is moving in Hayden.
• A new commercial building is under construction at 6040 Government Way.
• Northwest Softplay is "coming soon" at 317 E. Seltice.
• 108 North is under construction connected to the Moose Lounge downtown.
• A "Coming Soon" sign is with an "India House" sign at 740 N. Cecil Road in Post Falls.
• Watch for Sherman Food Court coming at 1902 E. Sherman Ave.
• Something new is going into 413 Sherman beside the Art Spirit Gallery.
• Alpine Animal Hospital (now on Best Avenue) is building a new place on Kathleen west of Mango Tree.
• A Lunchbox Wax, Union Coffee Roasters, Stretch Lab, Pokeworks and Mangia Wood-Fired Pizza will be in The Northern complex northwest of the Ramsey Road-Hanley Avenue intersection.
• Trademark Mechanical is building a new place in Hayden.
• The new Bakery by the Lake will be on Coeur d'Alene Lake Drive.
• Lean Kitchen will be at 2632 Government Way.
• A Burger King is under construction at 3827 N. Ramsey (just south of Kathleen).
• A new Carl's Jr. is under construction in the former Burger King location on Appleway.
• A new Roger's Ice Cream & Burgers is under construction on Government Way behind Wells Fargo Bank on Appleway.
• A Stillano Gelato shop will be at 217 Sherman.
• The new Hardwick Hardware is under construction at 3820 E. Mullan in Post Falls.
• A new place at the corner of Government Way and Lancaster will be a Golden Glo Coffee Shop.
• CdA Acupuncture & Holistic Healing is opening at 810 Sherman Ave.
• The Wine House is coming into 1621 Sherman.
• A Bluegrass clubhouse will be built at 1586 W. Switchgrass Lane. Where is that?
• Knowledge is knowing a tomato is a fruit. Wisdom is not putting it in a fruit salad.
• Contact Nils Rosdahl at nrosdahl@cdapress.com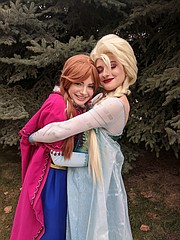 Recent Headlines
---