Wife of VA cop involved in fracas charged with witness intimidation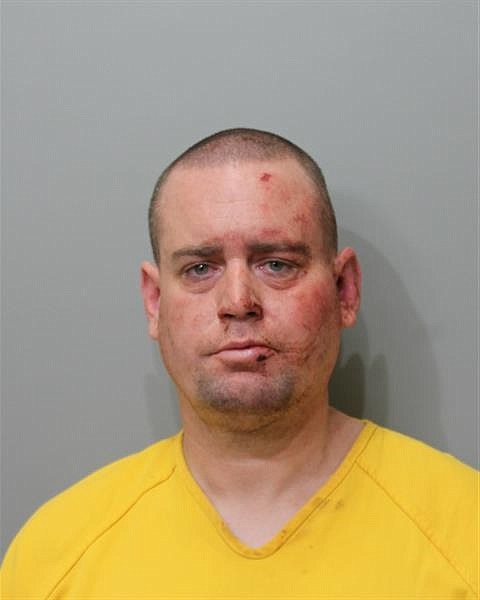 by
RALPH BARTHOLDT
Staff Writer
|
May 2, 2020 1:00 AM
Angela Bryman allegedly yelled a threat at neighbors
The wife of a federal police officer who is charged with battery and assault joined her husband behind bars at the Kootenai County jail this week for allegedly intimidating a witness.
Angela Bryman, 29, is charged with one count of intimidation of a witness for allegedly shouting a threat at a neighbor who is a witness in a case against Angela's husband, Johnathan Bryman, a Veterans Affairs police officer who was arrested last week in a domestic dispute.
Bryman is accused at pointing guns at his neighbors and attempting to fight police.
Angela Bryman posted $5,000 bail Thursday and was released from custody. She is prohibited from going near her neighbors, who told police they fear Angela and Johnathan.
Police said the neighbors were sitting on their back porch around 11 p.m. Wednesday when Angela Bryman allegedly drove past very slowly in a Chevy Silverado and yelled a threat at them.
Another witness who was with the neighbors confirmed the incident, police said.
Prosecutors asked for $35,000 bail, but public defenders told the judge Angela Bryman had no criminal history in Idaho, has a job, family and two children.
In text messages to the neighbors, Angela Bryman said she would do whatever she could to help her husband, police said.
After her release from jail, she signed an affidavit that contradicted police and the neighbors' witness reports alleging Johnathan had pointed a revolver at his wife and the neighbors during a small gathering April 20 at the Brymans' house on the 3200 block of north 11th Street in Coeur d'Alene. When police arrived, Johnathan — who was drunk, police said — stormed off the porch in what appeared to be an effort to fight officers.
Police subdued and arrested Bryman, 39, and he faces four felonies including three counts of aggravated assault and one count of aggravated battery. He is being held on $50,000 bail.
At a Friday hearing, a Coeur d'Alene magistrate assigned a public defender to Bryman, who makes about $5,500 per month. Normally, to qualify for taxpayer-funded counsel, a defendant must have an income that is no more than 25 percent above the poverty line.
His attorney asked the court to lower Bryman's bail or release him on his own recognizance, and to lift a no-contact order, which would allow Bryman to carry a gun — a requirement at his job as a VA police officer.
Prosecutor Jed Whitaker said given the circumstances, a higher bail amount should be considered.
"I believe the court should increase bond, not decrease bond," Whitaker said, according to court records. "This is a dangerous situation … I believe this is some kind of prison case … If he's worried about his job, he shouldn't do these things."
Magistrate Anna Eckart delayed Johnathan Bryman's probable cause hearing, scheduled for next week, until he can meet with his public defender. She refused to lower bail.
Aggravated assault carries a sentence of up to five years, and aggravated battery carries a maximum 15-year sentence.
Witness intimidation carries up to five years in prison and a $10,000 fine.
Recent Headlines
---