THE FRONT ROW WITH JASON ELLIOTT: Johnson sets sights on diamond, looks back on time as a Vik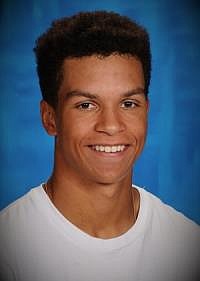 Courtesy photo Senior Devon Johnson is this week's Coeur d'Alene High School Nosworthy's Hall of Fame Defensive Player of the Week. Johnson had two interceptions and multiple pass breakups vs. Eisenhower.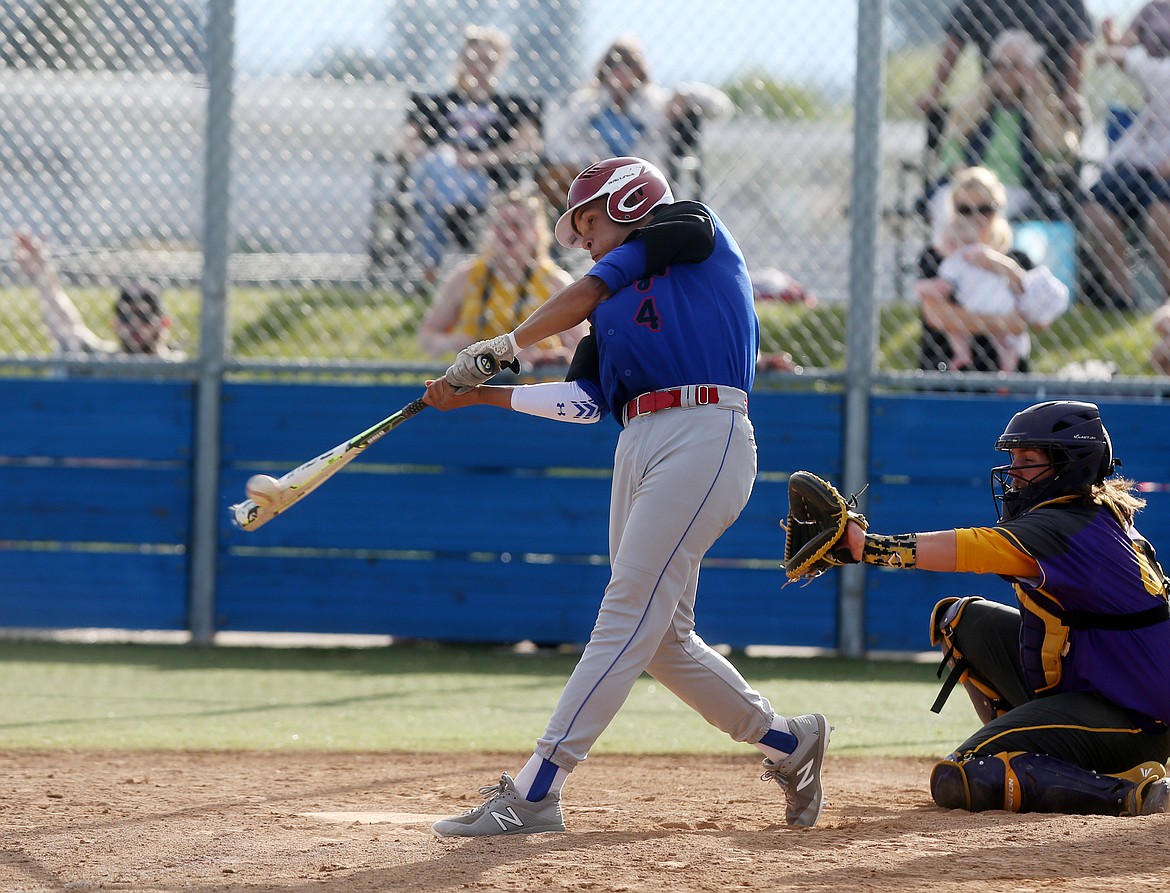 Senior Devon Johnson was a three-sport athlete at Coeur d'Alene High, and has signed to play baseball at Community Colleges of Spokane.
LOREN BENOIT/Press file
Previous
Next
Devon Johnson's senior year started on the sidelines at Coeur d'Alene High.
He didn't stay there very long.
Unfortunately for him, it took a global pandemic to finally take him off the field for good for the Vikings.
AFTER PLAYING three sports for the first three years of high school, Johnson originally opted not to play football as a senior.
"It was a lot, but not overwhelming," said Johnson, who played football, basketball and baseball at Coeur d'Alene. "I wanted to be a kid a little bit of high school. I just wanted to take my time to get better at basketball and baseball. I wasn't doing it and started to miss it. Once I got the opportunity, I had to jump on it."
During a summer workout prior to his sophomore year, Johnson — then the JV quarterback — got some time with former NFL quarterback Brock Osweiler, who was in town training for the upcoming season, throwing passes to area high school receivers.
"It was really cool to be around him," Johnson said. "After that, they moved me to receiver to get me on the field during varsity games. I was kind of amazed with how big he was. Throwing the ball with an NFL quarterback, that was something I'll never forget."
During Coeur d'Alene's football opener, a 31-26 win over visiting Rigby, Viking receiver/cornerback Ethan Garitone was injured.
"I was in the stands watching and Jake (Brown; a teammate in football and baseball) texted me (after the game) that I needed to get back on the field," Johnson said. "He caught me at the right time, and I ended up enjoying the season. It was a really fun season."
Coeur d'Alene ended up going 9-3, losing in the state 5A championship game to Rigby 57-56 in double overtime at the Kibbie Dome in Moscow.
"It was a really fun year," Johnson said. "Coeur d'Alene football, it just feels like a family. Having a successful season, and playing for a title, it's not something that a lot of kids get to say. I wish we would have won, but it was a good year."
Johnson was selected to the all-5A Inland Empire League team at cornerback last fall. During the Vikings' game against Lake City, Johnson suffered a torn meniscus, but continued to play.
"I just had to play through it," Johnson said. "Once the season was over, I went to get it checked out and the doctor told me it would be a quick recovery."
The 6-foot Johnson missed the first month of the basketball season, returning for the Fight for the Fish spirit game on Jan. 10.
"I was pretty confident I'd be able to come back quickly," Johnson said. "When the doctor did the surgery, he said it didn't look like they had to stitch it back together, so I got a pretty good situation."
WITH A mild winter, Coeur d'Alene was able to get on the baseball field for the season opener on March 9, beating Moscow 4-1.
"It was going to be a fun year," Johnson said. "We just got used to having a new coach, and thought we were going to have a good run. It was kind of a bummer it got taken away."
Coeur d'Alene was able to get a few games in — the game against Moscow, as well as another against Kamiakin in Kennewick. The second game of that doubleheader was rained out after the second inning. It wound up being his last as the Vikings had their season suspended, then canceled, due to the coronavirus.
"I was hopeful we were going to get going again," Johnson said. "I was just kind of hoping we'd get back on the field and playing again, but it didn't work out for us."
Johnson was batting .429 (3 for 7) with two runs scored when the season was suspended.
"In the outfield, he could run down anything," said Coeur d'Alene baseball coach Erik Karns, who also coaches the Coeur d'Alene Lumbermen American Legion class AA team. "His closing speed was ridiculous. His bat was going at the start of the season, so I was excited to see what he was going to do this season. He's a tremendous athlete and baseball player. He's calm, confident and leads by example. He makes everyone else around him better."
Karns knew just exactly what kind of athlete Johnson could be early on.
"I've known him since he was in Little League," Karns said. "He's a great athlete, and his baseball skills were refined at a young age and he stood out above everyone. It doesn't surprise me that he was a critical component to the football and basketball season. When he was on the basketball court, he changed games with the way he played. In baseball, he hits the ball really well and fields it the same way."
JOHNSON SIGNED to play baseball at the Community Colleges of Spokane next year, where he is slated to play outfield. He played outfield and pitched in high school, and was an all-league pick as a junior.
"I decided I wanted to play baseball early on," Johnson said. "The game is where my heart is at. I had been looking for a place to play after high school. They gave me a look and liked me."
At Spokane, Johnson will be reunited with former Viking teammates Quinton Bunch and Noah Mayfield, who were freshmen in 2020.
Johnson will play summer baseball with the Spokane Expos.
That is, if there's a season.
"One of the coaches at Spokane Falls (where CCS plays its home games) coaches, so if we get a season, I'll be playing there," Johnson said. "It's still up in the air right now."
If nothing else, at least his up-and-down senior year at Coeur d'Alene High has him prepared for whatever comes next.
"It's a little disappointing to finish this way," Johnson said. "It's not like I've got another year to bounce back and forget about what happened. Hopefully it makes me better as a person and gives me the ability to succeed at the next level."
Jason Elliott is a sports writer for The Press. He can be reached by email at jelliott@cdapress.com. Follow him on Twitter @JECdAPress.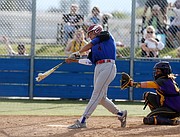 Recent Headlines
---