Churches approach re-opening with caution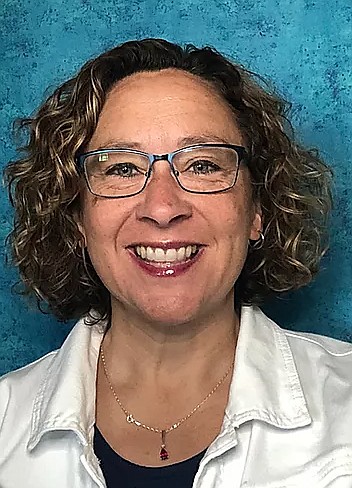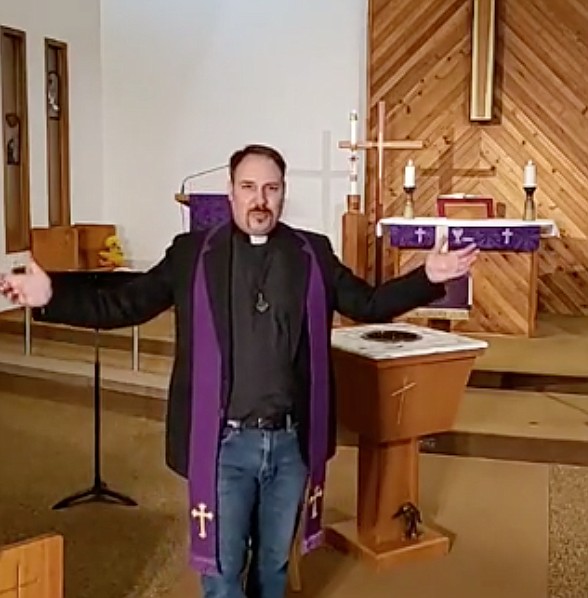 Pastor Matt Erickson of Calvary Lutheran Church in Post Falls gives an online service after COVID-19 closed houses of worship across the state. Erickson said Calvary Lutheran will not hold in-person services for at least another month, but that a recent technology investment helped make his sermons interactive for his congregation. "We miss each other," he preached to his flock. "I miss you. God's peace be with you." (Image courtesy of Calvary Lutheran Church)
Previous
Next
by
CRAIG NORTHRUP
Staff Writer
|
May 2, 2020 1:07 AM
Many have decided to delay in-person services until later
The words Mark Arbic uses to describe his upcoming weekend might sound closer to the language of a public health official than a man of God.
"It's just really important to follow the CDC's guidelines," the senior pastor of First Baptist Church in Coeur d'Alene said. "Following the guidelines, sanitizing surfaces, maintaining social distancing: It's all very important to take these measures if we're going to make this work."
Arbic is one of many pastors opening church doors to congregations this weekend for in-person worship services, this after a global pandemic prompted Gov. Brad Little to shut down Idaho's houses of faith back in March.
Now, with Little easing restrictions in a four-stage plan to bring back the state's economy, churches have the state's blessing to re-open. The decision is cause for celebration, Arbic said, but his joy is tempered with the weight of concerns to keep his congregation numbering under 50 safe.
"The biggest concern I have right now is just making sure [surfaces] are sanitized before and after each surface," he said. "We're looking for volunteers for that."
It's one of many concerns the more than 90 churches in Kootenai County are grappling with this weekend.
With Little's decision to lift restrictions now in effect, congregation leaders have debated whether to hold in-person services or continue their online streams. While many have chosen to open their doors this weekend, many have not.
"We saw the announcement by Gov. Little to re-open," said Greg Clark, head elder for the Coeur d'Alene Seventh-day Adventist Church. "Our conference — our organizing body — met, and we had a conversation in our church about it. We decided we're holding off until stage three of the governor's plan."
The end of stage three puts the Seventh-day Adventist Church on a mid-June timeline, one Clark said the church would be willing to likely make, depending on how the course of the coronavirus plays out.
"We don't want to be the weak link in all this," he said. "We don't want one of our vulnerable members to contract this."
In the meantime, the church already has online sermons, music, its website, and holds elder meetings and board meetings by Zoom.
Clark isn't alone. Many churches in Kootenai County are keeping their doors shut for the time being, continuing to minister to their congregations remotely.
"Worshipping isn't just something we do in person," said Reverend Heather Seman of the Community United Methodist Church in Coeur d'Alene. "[We] want to err on the side of caution. We'll continue to do our worshipping online, making sure we're doing this well as we get through this difficult time."
Seman said she believes it's critical to reach out to the congregation, the community and anyone else in need of God's word during one of the most challenging times in modern American history. But she added that, as challenging as the coronavirus might be, the issues the virus leaves on the church experience are just as complicated.
"Whether it's in our daily emails with people Monday through Friday or our worship [services] on the weekends," she explained, "in all of those, we encourage interpersonal connections, which is why everybody wants to come back. But if we came back, OK, you're among other people, and you want to connect, but you can't touch anybody. You can't shake hands. Just the logistics of even singing is a challenge: The particles from your mouth fly out, so you have to wear a mask, but if you wear a mask, nobody can hear you sing."
For now, Seman said Community United Methodist is eying an end-of-May return.
Seman and Clark said they both understood the decisions of other churches in favor of opening this weekend, as did Pastor Matt Erickson of Calvary Lutheran in Post Falls.
Erickson said he was eager for Calvary Lutheran to return to some semblance of normal in-person worship services and events, the earliest of which would come on or after June 7.
"I don't think there's a right or a wrong way of doing this," Erickson said. "I understand the congregations that are going back [to in-person services]. We all have to go through our own discernment process. And it's been confusing. One thing I think is sad: If you look at the governor's phases for coming back, in phase one, individuals are told to avoid gatherings, but churches are encouraged to open. There's an incongruity there."
While those mixed messages have led Calvary Lutheran toward the decision to hold off in-person services, Erickson said the church has newfound abilities to deliver online teachings.
"The beauty of technology is pretty amazing," he said.
Real Life Ministries, one of Kootenai County's largest churches with sites in Post Falls, Coeur d'Alene and Spirit Lake, plans to open its doors on Sunday. In Post Falls, its main campus, services are set for 8, 9:45 and 11:30 a.m.
Senior Pastor Jim Putman said church staff met with Post Falls Mayor Ron Jacobson and representatives with the Kootenai County Sheriff's Office and Gov. Brad Little's office to go over plans for in-person services.
It will have seating positioned for proper social distancing, staff will wear masks, and everything will be disinfected between services. Even the usual greeting embraces will be frowned upon.
"We're telling people not to hug each other," Putman said.
Church goers are encouraged to wear face masks, though it is not required. Those not feeling well or those with doubts about being out in public are encouraged to stay home and watch services online.
"We're taking extra precautions," Putman said. "Even more than the governor said."
RLM is restarting in-person services because one, the governor gave the green light, and two, church leaders believe being able to worship God together is important — spiritually, physically and mentally.
"We're just going to point people to Jesus," Putman said.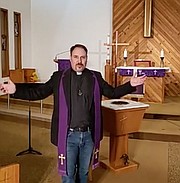 Recent Headlines
---