Ziply takes over Frontier locally
HAYDEN — Ziply Fiber finalized its acquisition of the Northwest operations of Frontier Communications in a $1.35 billion transaction Thursday. An additional half-billion dollars will be used to address network and service improvements, the company announced.
Nearly 500,000 residential and business internet, phone and/or TV subscribers in Washington, Oregon, Idaho and Montana have become Ziply Fiber customers.
According to Ziply Fiber CEO Harold Zeitz, there will be no customer or employee disruption while rates remain the same in the transition.
The company expects to get to work creating commercial-grade internet for all subscribers, as more people are working and schooling from home during the pandemic.
"The need is greater," Zeitz said. "We will create a dual fiber path … a new purposeful design to get customers as fast as possible connectivity."
Ziply Fiber's primary service offerings will be 1GB/sec fiber internet and phone for residential customers, business fiber internet and Ziply voice services for small businesses, and a variety of internet, networking and voice solutions for enterprise customers.
The company also will continue to support DSL and TV customers while expanding the fiber network over the next several years.
Fiber network installation will begin in Idaho this month, but Zeitz was unable to specify in what cities and towns.
Ziply Fiber is headquartered in Kirkland, Wash., and has an office in Hayden. The executive team consists of former executives from AT&T, CenturyLink and Wave Broadband.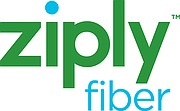 Recent Headlines
---