VA officer seeks bail reduction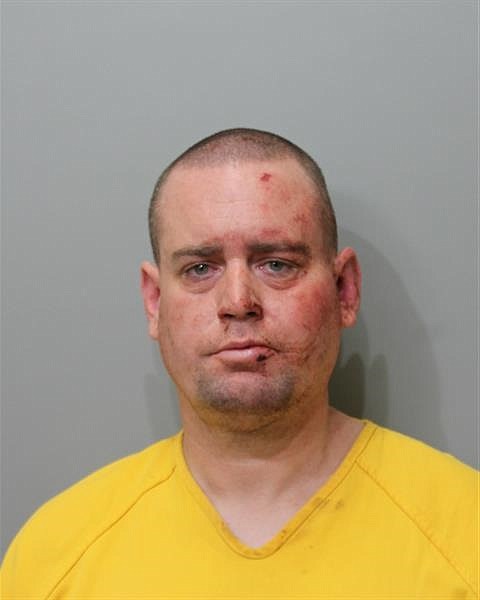 by
RALPH BARTHOLDT
Staff Writer
|
May 1, 2020 1:00 AM
Allegedly fought with police after pointing gun at wife, neighbors
A federal officer who scuffled with Coeur d'Alene police after allegedly being drunk and pointing a gun at his wife and neighbors wants his bail reduced and the no-contact order lifted so he can carry a gun.
Johnathan M. Bryman, 39, of Spokane faces four felonies, including three counts of aggravated assault and one count of aggravated battery. He's being held on $50,000 bail.
His attorney this week asked the court to lower Bryman's bail or release his client on his own recognizance, and to lift a no-contact order from a magistrate at Bryman's first court appearance after his arrest.
Getting rid of the order will allow Bryman to carry a gun, which is a requirement of his job as a Veteran's Affairs police officer in Spokane.
Coeur d'Alene attorney Kevin J. Waite asked the court in motions filed Wednesday to reduce Bryman's bail from $50,000 to $5,000, and to terminate the no-contact order.
Waite said an affidavit from Bryman's wife contradicts police reports and charging documents.
"The defendant did not draw his weapon and point it at anyone, contrary to what the police reports and the criminal complaints state," Waite wrote in his motion.
The motions will likely be reviewed today at an 8:30 a.m. status conference in Coeur d'Alene's First District Court.
Police last week responded to a domestic violence call around 10:30 p.m. on north 11th Street in Coeur d'Alene, where two neighbors said Bryman was armed and had pointed a firearm at them and at Bryman's soon-to-be ex-wife.
Neighbors said Bryman was intoxicated when he argued with his wife on the front porch of the couple's home. They said Bryman pulled a revolver from a waistband holster and pointed it at his wife and at them.
At one point, witnesses said, Bryman held the gun to his wife's head.
A scuffle ensued after police arrived because Bryman refused to obey orders and then allegedly stormed toward police with clenched fists, according to several police reports. Officers took Bryman to the ground.
Police said Bryman spat blood at officers and told them he had tested positive for coronavirus.
"I have corona," he told police, according to a report. And he ordered them to kill him.
Police removed a .38 revolver and a Glock 19 from Bryman's waistband holsters, police said.
In an affidavit, Angela Bryman said her husband was drunk but "John never drew a gun and did not point any gun at either me, or (the neighbors)."
She said her husband was following police orders and had his hands raised when officers took him to the ground.
Aggravated assault carries a sentence of up to five years, and aggravated battery carries a maximum 15-year sentence.
Bryman is in the Kootenai County jail. A May 5 probable cause hearing has been scheduled.
Recent Headlines
---