North Idaho-raised PIERRE releases third single today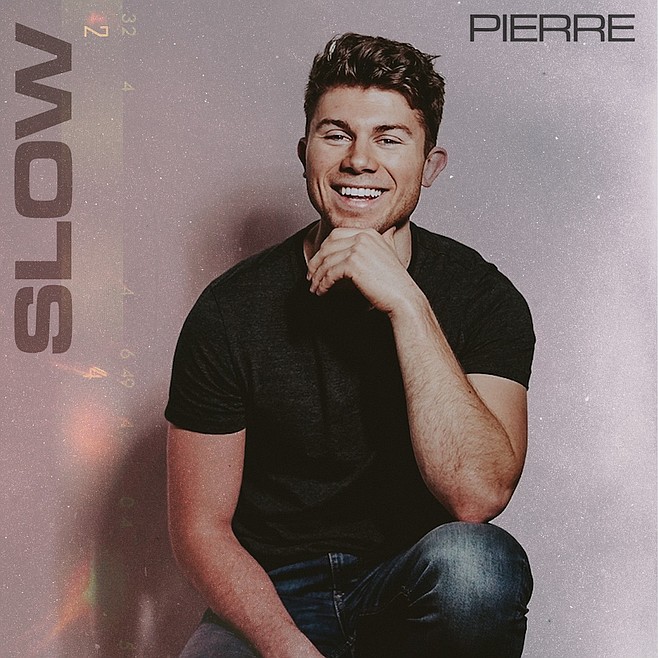 North Idaho native and Coeur d'Alene High School graduate Pierre Schrambach has found success in the Nashville music scene under the stage name PIERRE. Schrambach is releasing his third single, "Slow," today.
Courtesy image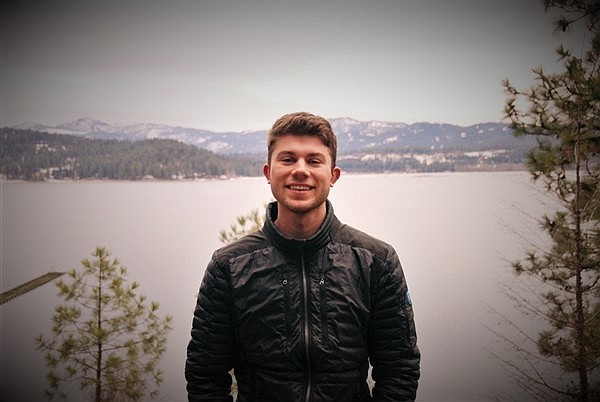 Coeur d'Alene High graduate and singer-songwriter Pierre Schrambach, known as PIERRE in the Nashville music scene, is seen here on Tubbs Hill during a visit home. He is releasing his third single, "Slow," today.
Courtesy photo
Previous
Next
Pierre Schrambach has been playing his songs for as long as he can remember.
Only now, he does so from stages all over Nashville.
Schrambach, who goes by the stage name PIERRE, will release his third single, "Slow," today. His first two releases, "Timeless" and "My Type," both of 2019, can be found on Spotify and Apple Music.
An alumnus of Dalton Elementary's Road Crew, runner-up in talent shows at Coeur d'Alene Charter Academy and Hayden's Got Talent, Schrambach even earned the title of "Mr. Suave" in the 2015 Mr. CHS competition.
Yet the Coeur d'Alene High School graduate wasn't always sure that he would be making music for a living. "It's been a bit of a 360 for me, of starting at one point and trying a bunch of things and coming back (to songwriting) again," Schrambach explained in an October, 2019 interview with Nashville-based podcast OMG! I'm a Songwriter.
When rejected by the songwriting program at Belmont University, Schrambach had doubts about the future of his musical pursuits.
"I remember kind of being crushed about that and being like, 'Wow, I know I want to do music, but maybe songwriting isn't what I'm supposed to do,'" he said.
Schrambach spent his college years in Nashville looking into other ways to have a career in the music industry. He benefited from internships in publishing, digital marketing and artist management. He completed his degree in music business at Belmont in May of 2019.
Yet the Coeur d'Alene native says that he never stopped writing. Though Schrambach never really knew what compelled him to do it, he knew that it was something that he loved.
Working in other areas of the music industry proved formative. Schrambach shares with podcast host Manning Rothrock the prayerful process of discernment and his ultimate decision to pursue songwriting and artistry.
"I'd rather push on my own dreams and differentiate myself with something that I've been practicing since I was a kid than to push on someone else's dreams and wish that I had done it 20 years down the line," he said.
Since first playing in Nashville in 2018, Schrambach has garnered significant success. Named among the "Ones to Watch" by the National Songwriters' Association International (NSAI), Schrambach has shared a stage with such award-winning writers as Jordan Reynolds (co-writer of number one hits "10,000 Hours" by Justin Bieber and Dan + Shay and "Tequila," "Speechless" and "All to Myself" by Dan + Shay ) and Josh Kerr (co-writer of No. 1 hits "Dibs" and "Love Me Like You Mean It" by Kelsey Ballerini). According to Spotify, at the close of 2019, Schrambach's first two singles had been streamed 160,000 times by more than 57,000 listeners in 71 countries.
"It really did come down to realizing that I love songs. I love writing them. I haven't stopped writing since I was 13," he said.
Yet it took him until the age of 22 to decide that this is what he's going to pursue as a career — a career at which he is finding success.
Find Schrambach on Instagram, @pierremusic.official, and on music streaming platforms.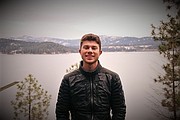 Recent Headlines
---