Fitness center finds online workouts are wanted
by
BILL BULEY
Staff Writer
|
May 1, 2020 1:00 AM
Fitness center finds online workouts are wanted
COEUR d'ALENE — When Peak Health and Wellness Center closed its three Kootenai County sites on March 18, staffers figured it would probably be for a few weeks, perhaps a little longer.
Six week later, they're still closed. And it looks like the earliest reopening date is May 16.
Such a shutdown would normally leave folks with heavy hearts and sinking spirits, never mind sagging muscles.
Lindsay Cantrell, Peak Coeur d'Alene general manager, said they at one point began to wonder, "When are we ever going to open up again?"
But while the doors are still closed, Peak is climbing high in the virtual world of fitness.
"We pretty much took our schedule from the gym and put it online," said Dana Davis, personal trainer.
"Let's keep it going," said Bryan Janzen, training director in Coeur d'Alene and Post Falls. "So we all rallied together as a whole team."
Peak's 26 personal trainers have been in constant contact with each other and their clients.
"It was a crash course," Davis said. "We're used to seeing each other every day. But in that first week, things evolved and we realized it was going longer — this was our new normal."
Peak started with Facebook Live workouts and soon added YouTube so everyone could go in any time, any day, and choose a workout.
"We have re-connected with old members, current members, people who have moved away who now get to do a workout with their trainer they loved, and it's been an amazing way to keep our staff together during this time apart," Cantrell wrote.
At last count, Peak's YouTube workouts had about 5,300 new viewers and it had 325 new subscribers. Since the closure, it has about 900 new Facebook followers. It has more than 120 workout videos available to the public and posted to YouTube, as well as many more on its Facebook page.
So, clearly, workouts are wanted — even in demand.
"I am amazed at how many people have jumped on board and kept up a workout routine and also made their health a top priority, even during this crazy time," Cantrell said.
Through its online group fitness classes, individual training and fitness challenges that include prizes, Peak's people are on the move.
"They're right there with us during our workouts," said Janzen, who initially met with clients in parks for workouts and brought equipment and weights with him, as well as sanitizer.
Davis said some of Peak's members are exercising at home creatively — mixing toddlers with training, scrubbing and squatting, planting and push ups. Some are cross-training and practicing yoga in kitchens, basements and yards.
"This is a great opportunity to show our community that we can all still stay fit, not just the physical, but the mental health as well," Davis said.
It also gives Peak a chance to showcase the strengths and personalities of its trainers each day.
"Facebook Live opened us up to a lot more people," Janzen said.
"Everybody in the community is getting to see what each of the gyms are doing," Davis added.
Viewers are tuning in from far away.
"Peak has gone from a local gym to a national gym," Janzen said.
"It's worldwide," added Carla Cardinel, in charge of social media and marketing.
Cantrell said they're hoping to open May 16, per Gov. Brad Little's plan to reopen the state in phases.
Throughout the coronavirus shutdown, Peak has paid its 140 staff members between its three sites in Coeur d'Alene, Post Falls and Hayden, and has stopped charging dues to its nearly 12,000 members.
Each Peak site has about 50,000 square feet, so there's plenty of space to exercise — treadmills, stationary bikes, rowing machines, weights — at a distance.
Once open, there will be sanitizing stations and signs. Classes will be limited in number.
It will continue some online programs as it welcomes returning members.
Asked what's been the toughest part of closing their fitness centers temporarily, Cantrell, Cardinel and Davis all quickly and emphatically said they miss the people.
Janzen, smiling, offered a different answer.
"I was going to say heavy weights."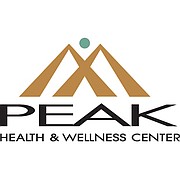 Recent Headlines
---