Schools hold vehicle parades to boost morale, see students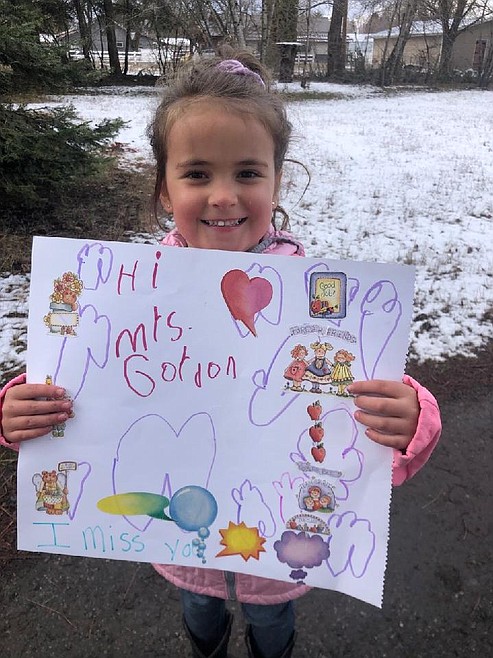 Atlas kindergartner Nellie Keller shows the sign she made for her teacher, Mrs. Gordon. (Courtesy photo)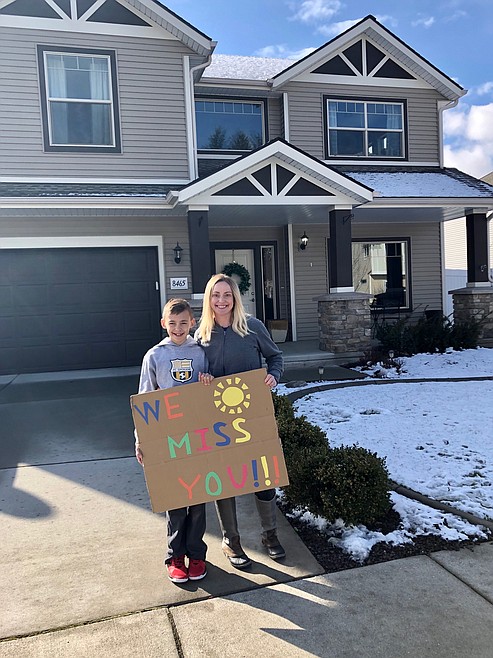 Atlas Elementary student Henry Weimer-Earnest and his mom Courtney Weimer let teachers know they miss them with a colorful sign during the Atlas teacher car parade Wednesday. (Courtesy photo)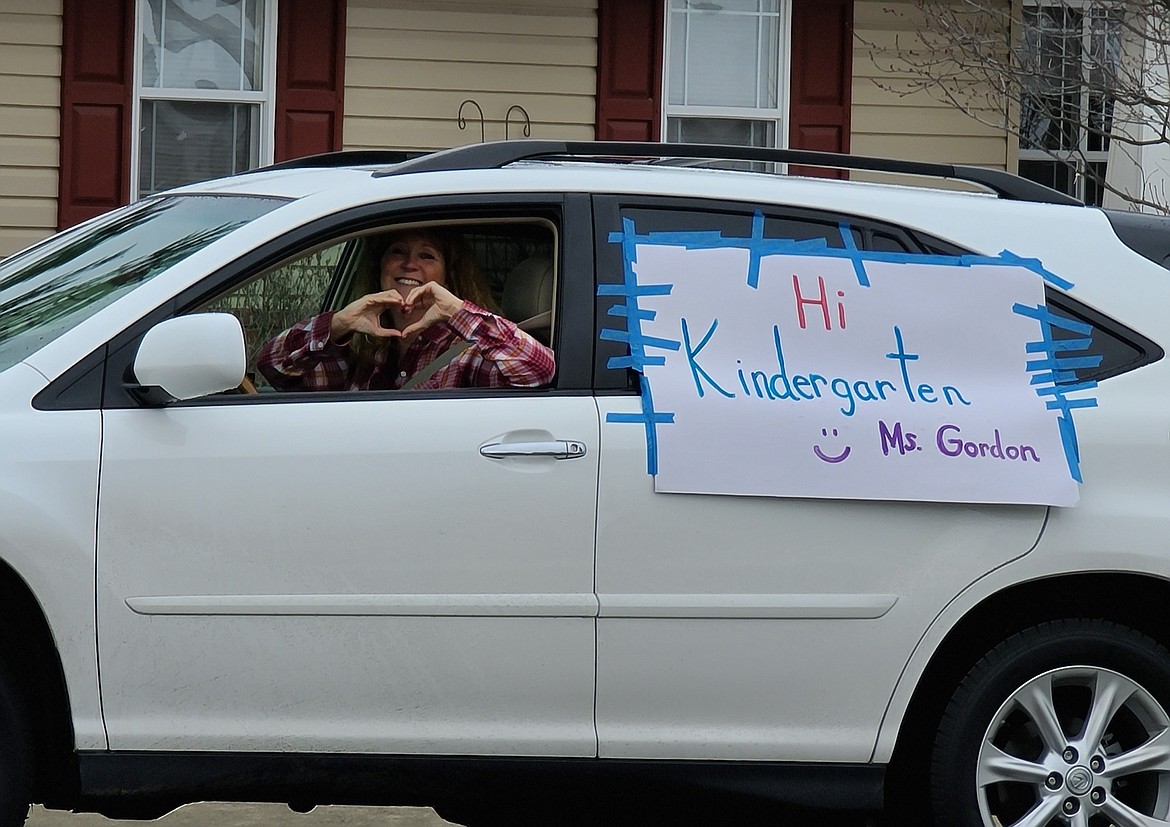 Laura Gordon has nothing but love for her kindergarten students at Atlas Elementary during a car parade Wednesday.
Courtesy photo
Previous
Next
by
DEVIN WEEKS
Staff Writer
|
March 26, 2020 1:14 AM
Schools hold vehicle parades to boost morale, see students
This week, elementary school teachers and staff jumped in their vehicles and cruised through the neighborhoods in their zones where students could wave, hold up signs and see their teachers in person (but from a distance) for the first time since schools closed last week in response the coronavirus pandemic.
"Part of being a teacher is our cup gets filled by the kids," said Atlas Elementary fifth-grade teacher Rebekah Comstock. "The kids have to see our faces. They need to know we're still here. To see your face, it's a game-changer."
Atlas and Ramsey Magnet School of Science held their teacher car parades on Wednesday. Comstock said teachers across the country are doing similar events and sharing on social media. She brought up the idea to her principal and colleagues and received a resounding "Yes!"
"The whole staff was like, 'Yes, yes, we miss our kids!'" Comstock said.
Ramsey Principal Crystal Kubista said her school's parade ended up taking almost an hour and a half.
"It was so much fun and was so meaningful for our staff to feel like they were able to come together to do something to show our families how much we care about them and miss them so much," she said.
She reported teachers felt rejuvenated, grateful and happy to see their students. Some teachers were moved to tears.
"While the intent was to help our families feel loved and supported, it also helped to connect our staff and bring them together during this uncertain time for our community," Kubista said.
Two Skyway Elementary teachers, Jennifer LaBau and Natalie Sozzoni, mapped out the Skyway route on Sunday night for a parade the next day.
"The best part was, as we commenced, kids were coming out to the corners of the street excited and ready to see their teachers," said Skyway Principal Jennifer Peak. "It was very heartwarming to see all of our children. This is new territory for all of us so any personal connection we can make during this uncertain time is powerful."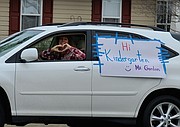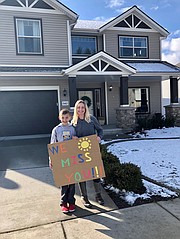 ---